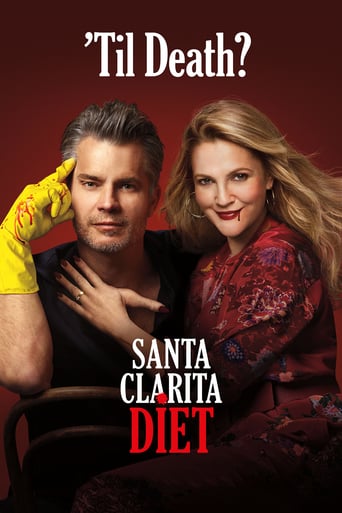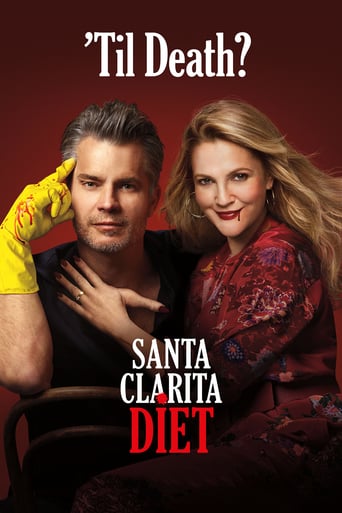 Santa Clarita Diet
February. 03,2017
This title is currently not available on Prime Video
They're ordinary husband and wife realtors until she undergoes a dramatic change that sends them down a road of death and destruction. In a good way.
Seasons
Season 3
2019
Season 2
2018
Season 1
2017
Similar titles
Kingdom
In this zombie thriller set in Korea's medieval Joseon dynasty, a crown prince is sent on a suicide mission to investigate a mysterious outbreak.
Kingdom
2019
Marlon
A loving (but immature) father is committed to co-parenting his two kids with his very-together ex-wife. While his misguided fatherly advice, unstoppable larger-than-life personality and unpredictable Internet superstardom might get in the way sometimes, for Marlon, family really always does come first - even if he's the biggest kid of all.
Marlon
2017
The Mick
Mackenzie "Mickey" Murphy is a hard-living, foul-mouthed, cigarette-smoking woman who moves to affluent Greenwich, CT to raise the spoiled kids of her wealthy sister who fled the country to avoid a federal indictment. She quickly learns what the rest of us already know - other people's children are awful.
The Mick
2017
Young Sheldon
The early life of child genius Sheldon Cooper, later seen in The Big Bang Theory.
Young Sheldon
2017
This Is Us
Follows the lives and families of three adults living and growing up in the United States of America in present and past times. As their paths cross and their life stories intertwine in curious ways, we find that several of them share the same birthday - and so much more than anyone would expect.
This Is Us
2016
The Detour
A what-in-the-living-hell-is-wrong-with-this-family comedy created by comic super-couple Jason Jones & Samantha Bee and inspired by their own experiences with family trips. Unfiltered dad Nate hits the road with wife Robin and kids Delilah and Jared. Every leg of their trip is fraught with disaster as they encounter one hellish turn after another. If there's trouble on the road, this family will find it and plow into it.
The Detour
2016
Kevin Can Wait
A newly retired police officer looks forward to spending more quality time with his wife and three kids only to discover he faces much tougher challenges at home than he ever did on the streets.
Kevin Can Wait
2016
Speechless
Maya DiMeo is a mom on a mission who will do anything for her husband, Jimmy, and kids Ray, Dylan, and JJ, her eldest son with special needs. As Maya fights injustices both real and imagined, the family works to make a new home for themselves and searches for just the right person to give JJ his "voice."
Speechless
2016
Fuller House
D.J. Tanner-Fuller is a widow and mother of three. Things become too much to handle, so she asks for help from her sister Stephanie and her best-friend Kimmy.
Fuller House
2016
Stuck in the Middle
Harley is an engineering whiz who uses her inventions to navigate life as the middle child in a large family of seven kids.
Stuck in the Middle
2016