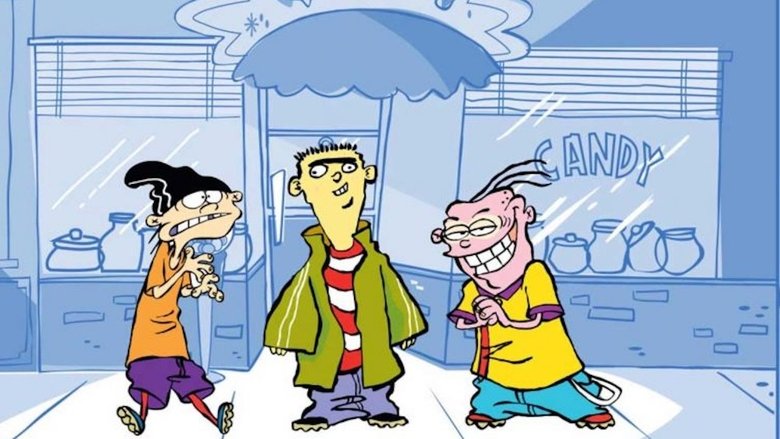 Three adolescent boys, Ed, Edd "Double D", and Eddy, collectively known as "the Eds", constantly invent schemes to make money from their peers to purchase their favorite confectionery, jawbreakers. Their plans usually fail though, leaving them in various predicaments.
Seasons & Episode
Seasons 6 : 2008
|
2 Episode
|
MORE
Episode 1 - May I Have This Ed?
June. 29,2008
The Eds attend their first school dance. Edd isn't too excited about going, but naturally, Eddy is stoked.
Episode 2 - Look Before You Ed
June. 29,2008
Edd and Jimmy make a safety club to make winter safer, but it backfires when Jimmy thinks it's going awry.
Seasons 5 : 2005
|
23 Episode
|
MORE
Seasons 4 : 2002
|
26 Episode
|
MORE
Seasons 3 : 2001
|
25 Episode
|
MORE
Seasons 2 : 1999
|
26 Episode
|
MORE
Seasons 1 : 1999
|
26 Episode
|
MORE