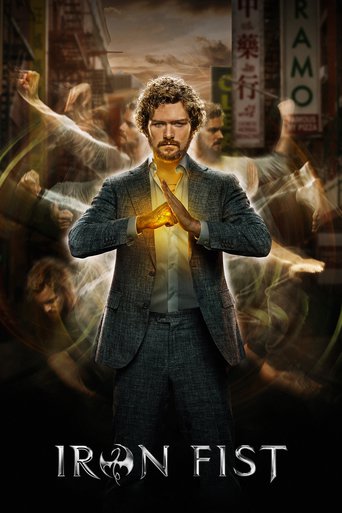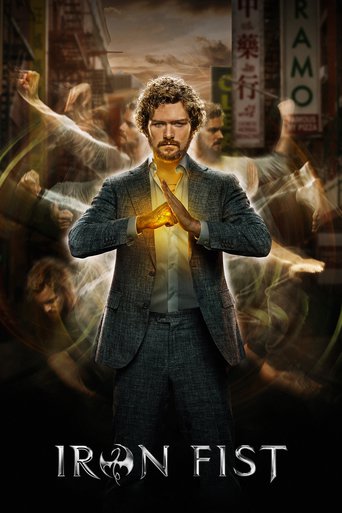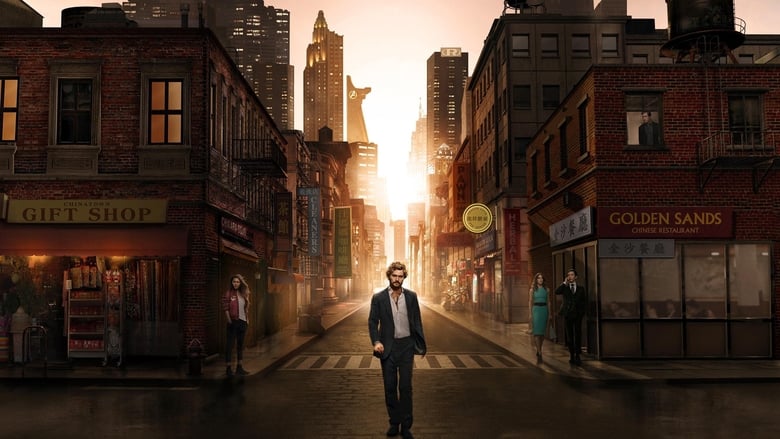 Marvel's Iron Fist
March. 17,2017
This title is currently not available on Prime Video
Danny Rand resurfaces 15 years after being presumed dead. Now, with the power of the Iron Fist, he seeks to reclaim his past and fulfill his destiny.
Seasons
Season 2
Season 2 furthers the transformation of Danny​, a character with a fish out of water coming of age story making his way in a harsh new world, battling to work out who he is. This season, Dann​y​ has promised that with Matt Murdock gone, he will step up and protect his city. ​But a sinister plot twist threatens his very identity ​and he must conquer his villains to protect the town and people he holds close to his heart.
Season 2
2018
Season 1
Fifteen years after being presumed dead in a plane crash, Danny Rand mysteriously returns to New York City determined to reclaim his birthright and family company. However, when a long-destined enemy rises in New York, this living weapon is forced to choose between his family's legacy and his duties as the Iron Fist.
Season 1
2017
Similar titles
Titans
A team of young superheroes led by Nightwing (formerly Batman's first Robin) form to combat evil and other perils.
Titans
2018
Marvel's Cloak & Dagger
Two teenagers from very different backgrounds awaken to newly acquired superpowers which mysteriously link them to one another.
Marvel's Cloak & Dagger
2018
Marvel's Runaways
Every teenager thinks their parents are evil. What if you found out they actually were? Six diverse teenagers who can barely stand each other must unite against a common foe – their parents.
Marvel's Runaways
2017
Marvel's The Punisher
A former Marine out to punish the criminals responsible for his family's murder finds himself ensnared in a military conspiracy.
Marvel's The Punisher
2017
The Gifted
A suburban couple's ordinary lives are rocked by the sudden discovery that their children possess mutant powers. Forced to go on the run from a hostile government, the family joins up with an underground network of mutants and must fight to survive.
The Gifted
2017
Legion
David Haller, AKA Legion, is a troubled young man who may be more than human. Diagnosed as schizophrenic, David has been in and out of psychiatric hospitals for years. But after a strange encounter with a fellow patient, he's confronted with the possibility that the voices he hears and the visions he sees might be real.
Legion
2017
Marvel's The Defenders
The superheroes Daredevil, Jessica Jones, Iron Fist, and Luke Cage team-up in New York City.
Marvel's The Defenders
2017
Marvel's Inhumans
An isolated community of superhumans fight to protect themselves.
Marvel's Inhumans
2017
My Hero Academia
People are not born equal, a realization that 4-year-old Midoriya Izuku faced when bullied by his classmates who had unique special powers. Izuku was one of the rare cases where he was born with absolutely no unique powers. This did not stop Izuku from pursuing his dream, a dream of becoming a great hero like the legendary All-Might. To become the great hero he hopelessly wants to become, he now will join the ranks of one of the highest rated "Hero Academies" in the country: UA. With the help of his idol All-Might, will he be able to claim the ranks and become a true hero?
My Hero Academia
2016
Lucifer
Bored and unhappy as the Lord of Hell, Lucifer Morningstar abandoned his throne and retired to Los Angeles, where he has teamed up with LAPD detective Chloe Decker to take down criminals. But the longer he's away from the underworld, the greater the threat that the worst of humanity could escape.
Lucifer
2016