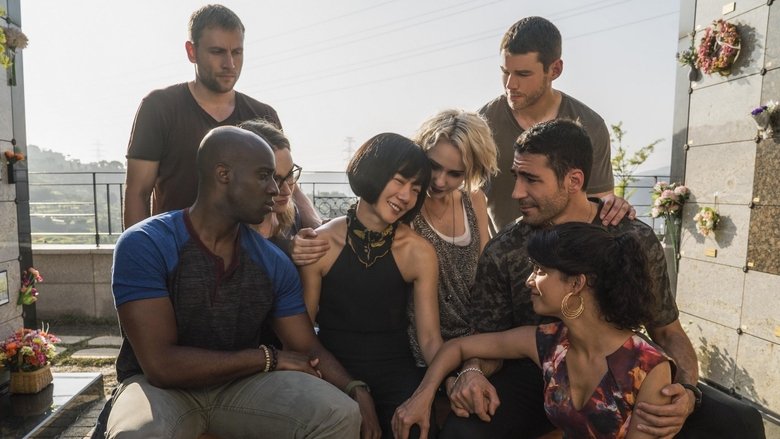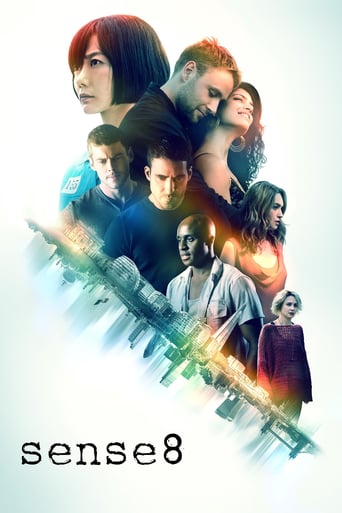 Sense8
June. 05,2015 TV-MA
One gunshot, one death, one moment out of time that irrevocably links eight minds in disparate parts of the world, putting them in each other's lives, each other's secrets, and in terrible danger. Ordinary people suddenly reborn as "Sensates."
Similar titles
Noragami
Hiyori Iki is a normal middle school student until she was involved in a bus accident while trying to protect a stranger. This incident causes her soul to frequently slip out of her body, and she becomes aware of the existence of two parallel worlds. Through her soul, she meets the strange, nameless god without a shrine, Yato. Yato is determined to make a name for himself out there by accepting any wishes for 5 yen, including Hiyori's to fix her body.
Noragami
2014
Bungo Stray Dogs
Nakajima Atsushi was kicked out of his orphanage, and now he has no place to go and no food. While he is standing by a river, on the brink of starvation, he rescues a man whimsically attempting suicide. That man is Dazai Osamu, and he and his partner Kunikida are members of a very special detective agency. They have supernatural powers and deal with cases that are too dangerous for the police or the military. They're tracking down a tiger that has appeared in the area recently, around the time Atsushi came to the area. The tiger seems to have a connection to Atsushi, and by the time the case is solved, it is clear that Atsushi's future will involve much more of Dazai and the rest of the detectives!
Bungo Stray Dogs
2016
Deadman Wonderland
Ganta is the only survivor after a mysterious man in red slaughters a classroom full of teenagers. He's framed for the carnage, sentenced to die, and locked away in the most twisted prison ever built: Deadman Wonderland. And then it gets worse.
Deadman Wonderland
2011
Blood Blockade Battlefront
One day, New York City as we know it vanished overnight into a mysterious fog. Now known as Hellsalem's Lot, it has become a place where another world beyond imagining is connected to our reality. The balance within this new world is protected by a secret society known as Libra. Leo, a journalist and photographer who arrives in the city, is unexpectedly recruited to join their ranks.
Blood Blockade Battlefront
2015
Fire Force
Year 198 of the Solar Era in Tokyo, special fire brigades are fighting against a phenomenon called spontaneous human combustion where humans beings are turned into living infernos called "Infernals". While the Infernals are first generation cases of spontaneous human combustion, later generations possess the ability to manipulate flames while retaining human form. Shinra Kusakabe, a youth who gained the nickname Devil's Footprints for his ability to ignite his feet at will, joins the Special Fire Force Company 8 which composes of other flames users as they work to extinguish any Infernals they encounter. As a faction that is creating Infernals appears, Shira begins to uncover the truth behind a mysterious fire that caused the death of his family twelve years ago.
Fire Force
2019
Being Human
The central premise of Being Human is that various types of supernatural beings exist alongside human beings, with varying degrees of menace; that three of these supernatural beings are opting to live amongst human beings rather than apart from them; and that these three characters are attempting (as much as is possible) to live ordinary human lives despite the pressures and dangers of their situations. They are constantly threatened with exposure or persecution, with pressure from other supernatural creatures, and with problems caused by their attempts to deal with their own natures.
Being Human
2009
Blue Exorcist
Humans live in the world of Assiah, demons in Gehenna. The two dimensions are not meant to interfere with each other, but demons still possess creatures in Assiah in spite of this. The humans who can fight these demons are known as exorcists. Rin Okumura is a boy who bears the curse of being Satan's illegitimate son. His foster father sacrificed himself to save him from demons. To avenge his foster father's death as well as to prove himself, Rin decides to follow the path of an exorcist and defeat his own father, Satan. To hone his raw skills, Rin enters True Cross Academy to train with other exorcist candidates.
Blue Exorcist
2011
The Tomorrow People
The story of several young people from around the world who represent the next stage in human evolution, possessing special powers, including the ability to teleport and communicate with each other telepathically. Together they work to defeat the forces of evil.
The Tomorrow People
2013
Powers
Two homicide detectives, Christian Walker and Deena Pilgrim, are assigned to investigate cases involving people with superhuman abilities, referred to as "Powers." Set amidst today's paparazzi culture, Powers asks the questions, what if the world was full of superheroes who aren't actually heroic at all? What if all that power was just one more excuse for mischief, mayhem, murder, and endorsement deals?
Powers
2015
No Game No Life
This is a surreal comedy that follows Sora and Shiro, shut-in NEET siblings and the online gamer duo behind the legendary username "Kuuhaku." They view the real world as just another lousy game; however, a strange e-mail challenging them to a chess match changes everything—the brother and sister are plunged into an otherworldly realm where they meet Tet, the God of Games. The mysterious god welcomes the two to Disboard, a world where all forms of conflict are settled through high-stake games. This system works thanks to a fundamental rule wherein each party must wager something they deem to be of equal value to the other party's wager. In this strange land where the very idea of humanity is reduced to child's play, the indifferent genius gamer duo of Sora and Shiro have finally found a real reason to keep playing games: to unite the sixteen races of Disboard, defeat Tet, and become the gods of this new, gaming-is-everything world.
No Game No Life
2014