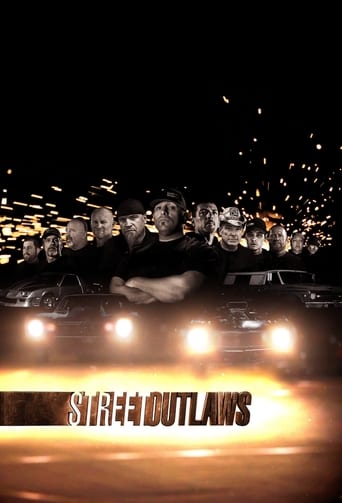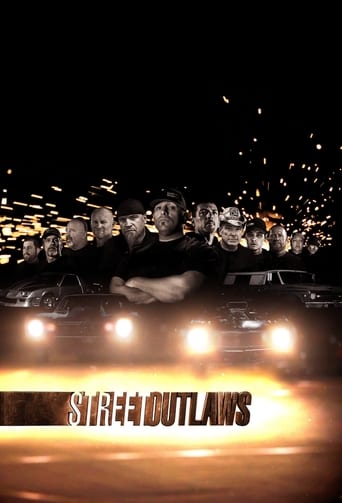 Street Outlaws
March. 09,2020 TV-14
AD: This title is currently not available on Prime Video
From a 1969 Chevy Nova to a race-ready farm truck, the vehicles - and their drivers - come in all shapes and sizes and have one thing in common: the need for speed. But according to the STREET OUTLAWS of Oklahoma City - home to one of the largest undercover street racing rings in America – if you're not on "the list," you don't matter. The "list" contains the 10 fastest street-racing cars in Oklahoma City and they are the best of the best. Not only will these guys will do anything -ANYTHING- to get ranked on this list, they'll do whatever it takes to STAY ranked. Street racing comes first - before family, before friends and before work. The stakes are high and these drivers will put everything on the line to get to top, where there can only be one #1.
Similar titles
Formula 1: Drive to Survive
Drivers, managers and team owners live life in the fast lane -- both on and off the track -- during one cutthroat season of Formula 1 racing.
Formula 1: Drive to Survive
2020
GRAND PRIX Driver
For the first time go inside McLaren, the most prestigious team in Formula 1 racing. Gain unprecedented access to the drivers, engineers, and leaders of McLaren to see what it takes to compete at the highest level.
GRAND PRIX Driver
2018
Blood Drive
Set in a near-dystopian future, a former cop is forced to take part in a death race where the cars run on human blood. You lose a leg and you lose your head.
Blood Drive
2017
Brock
Brock is a dramatisation that follows the life of Australian motor racing legend, Peter Brock. From his early racing days to his tragic death in Perth, TEN's new drama traces the soaring highs and brutal lows of one of the country's most beloved sportsmen.
Brock
2016
Idris Elba: No Limits
Follow Idris as he pushes himself to the max to master some of the toughest speed disciplines in the world, before taking to both land and air to participate in some of the most fiercely fought competitions in sport.
Idris Elba: No Limits
2015
Idris Elba: King of Speed
Idris Elba travels from his childhood home in east London to 'Motor City' - Detroit - and then on to New Jersey where he delves into the history of the first boy racers and explores how the quest for high speed has shaped professional motorsport and popular culture.
Idris Elba: King of Speed
2013
Drive
Drive is an American action drama television series set against the backdrop of an illegal cross-country automobile road race, focusing on the willing and unwilling competitors and, as the plot develops, the unseen puppet masters who sponsor the race. Minear has described the show's thematic tone by saying "a secret, illegal, underground road race can be anything from Cannonball Run to The Game to North by Northwest to Magnolia-on-wheels. Ours is all those things."
Drive
2007
The Perils of Penelope Pitstop
The Perils of Penelope Pitstop is an American animated television series produced by Hanna-Barbera Productions that premiered on CBS on September 13, 1969. The show lasted two full seasons, with a total of 17 half-hour episodes produced and released, the last first-run episode airing on January 17, 1970. Repeats aired until September 4, 1971. It is a spin-off of the Wacky Races cartoon, reprising the characters of Penelope Pitstop and the Anthill Mob. This show airs reruns on Cartoon Network classic channel Boomerang.
The Perils of Penelope Pitstop
1970