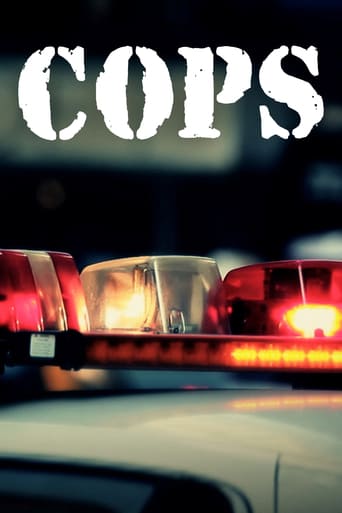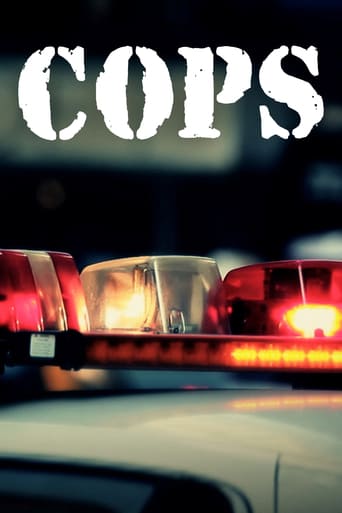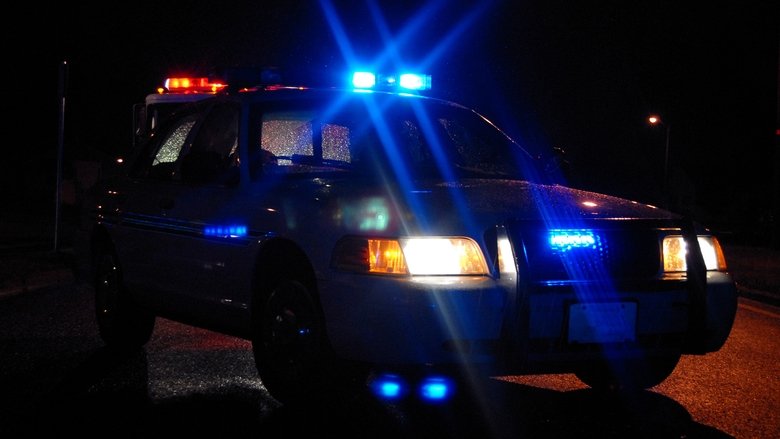 Cops
May. 11,2020 TV-14
AD: This title is currently not available on Prime Video
Follow real-life law enforcement officers from various regions and departments of the United States armed with nothing but with cameras to capture their actions, performing their daily duty to serve and protect the public.
Similar titles
Amongst Men
It is the golden age of gangs, and one of the darkest times for the police, who are controlled by a group of millionaire commissioners sharing in the illicit businesses of Buenos Aires.
Amongst Men
2020
Polizeiruf 110
Polizeiruf 110 is a long-running German language detective television series. The first episode was broadcast 27 June 1971 in the German Democratic Republic, and after the dissolution of Fernsehen der DDR the series was picked up by ARD. It was originally created as a counterpart to the West German series Tatort, and quickly became a public favorite. In contrast with other television crime series, in which killings are practically the primary focus, while Tatort handled homicide cases, the cases handled in the GDR TV's Polizeiruf were more often the more frequent, and less serious, crimes such as domestic violence, extortion, fraud, theft and juvenile delinquency, as well as alcoholism, child abuse and rape. Contrary to Tatort, which concentrated on the primary characters and their private lives, police procedure was the center of attention of Polizeiruf, especially in the earlier episodes. The scriptwriters attached particular importance to representation of the criminal and his state of mind, as well as the context of the crime. Many episodes aimed to teach and enlighten the audience about what does and what doesn't constitute appropriate behaviour and appropriate thought, rather than just to entertain. Polizeiruf was one of the few broadcasts by GDR media in which the real problems and difficulties of the supposedly more advanced socialist society could be displayed and discussed to some extent, albeit in a fictionalized and pedagogicalized environment.
Polizeiruf 110
2020
American Crime Story
An anthology series centered around some of history's most famous criminals.
American Crime Story
2018
Shooter
Bob Lee Swagger is an expert marksman living in exile who is coaxed back into action after learning of a plot to kill the president.
Shooter
2018
Bodyguard
A troubled war veteran is assigned to protect a controversial politician who may be the target of a terror plot.
Bodyguard
2018
The Bridge
When a body is found on the bridge between Denmark and Sweden, right on the border, Danish inspector Martin Rohde and Swedish Saga Norén have to share jurisdiction and work together to find the killer.
The Bridge
2018
Castle
After a serial killer imitates the plots of his novels, successful mystery novelist Richard "Rick" Castle receives permission from the Mayor of New York City to tag along with an NYPD homicide investigation team for research purposes.
Castle
2016
Rizzoli & Isles
Perhaps their strikingly different personalities make the relationship between detective Jane Rizzoli and medical examiner Maura Isles so effective. Jane, the only female cop in Boston's homicide division, is tough, relentless and rarely lets her guard down, while the impeccably dressed Maura displays a sometimes icy temperament — she is, after all, more comfortable among the dead than the living. Together, the best friends have forged a quirky and supportive relationship; they drop the protective shield in each other's company, and combine their expertise to solve Boston's most complex cases.
Rizzoli & Isles
2016
Haven
FBI agent Audrey Parker arrives in the small town of Haven, Maine to solve a murder and soon discovers the town's many secrets—which also hold the key to unlocking the mysteries of her lost past.
Haven
2015
Psych
Thanks to his police officer father's efforts, Shawn Spencer spent his childhood developing a keen eye for detail (and a lasting dislike of his dad). Years later, Shawn's frequent tips to the police lead to him being falsely accused of a crime he solved. Now, Shawn has no choice but to use his abilities to perpetuate his cover story: psychic crime-solving powers, all the while dragging his best friend, his dad, and the police along for the ride.
Psych
2014