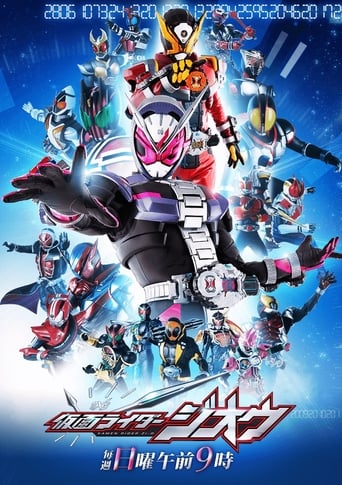 Kamen Rider Season 28
September. 02,2017
10 years after the Pandora's Box disaster divided Japan into three separate nations, unidentified lifeforms called 'SMASH' have appeared. To fight them, a prodigy physicist with no memory utilises the Full Bottles to transform himself. This man is Sento Kiryu, Kamen Rider Build.
Episode 49 : A Future Built by Build
August. 26,2018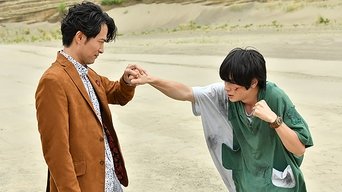 Ryuuga has flown away with Evolt. Sento decides to go bring him back as the two worlds are about to merge.
Episode 48 : To a World of Love & Peace
August. 19,2018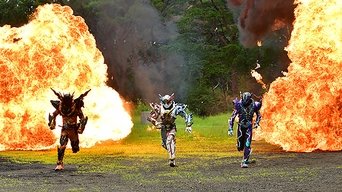 With Kazumi now gone, it's time for the final confrontation with Evolt.
Episode 47 : Zero Degree Flames
August. 12,2018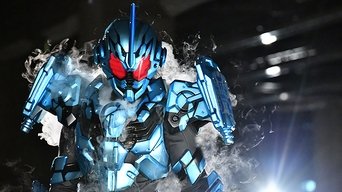 Kazumi uses his new weapon to battle the clones of his former friends; Gentoku does battle with another set of clones and gets help from an unlikely ally.
Episode 46 : Vow to Be the One
July. 29,2018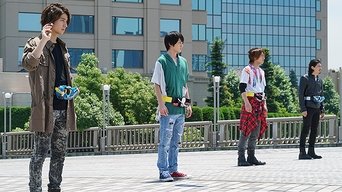 Evolt reveals himself to the world; Sento plans to combine their world with a parallel world via the white panel; Kazumi asks for a new power up.
Episode 45 : The Scientist of Hope
July. 22,2018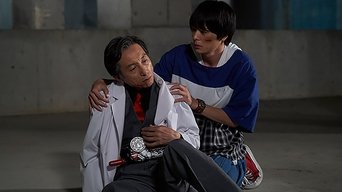 It turns out that Evolt is still alive, but Sento's father is able to tell him about a secret white panel in Pandora's Box.
Episode 44 : The End of Evolt
July. 15,2018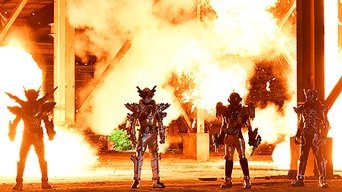 Kazumi and Gentoku get caught in order to raise their hazard level; Sento builds Ryuuga a new power-up.
Episode 43 : Another Build
July. 08,2018
Sento's loyalties are questioned concerning his father; Misora makes a deal with Evolt.
Episode 42 : Suspicious Legacy
July. 01,2018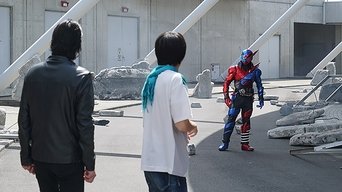 Sento suspects that since Evolt has the Lost Bottles, he also has his father; Evolt plans to reunite Japan while Gentoku mopes over his dead father.
Episode 41 : The Truth of Best Match
June. 24,2018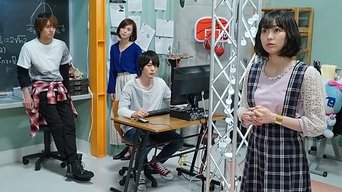 Sento learns that his father actually is alive; Sawa goes to find the one Faust experiment that, to their knowledge, has no relation to the Kamen Riders; Misora discovers that the Best Matches are about her.
Episode 40 : Final Revolution
June. 17,2018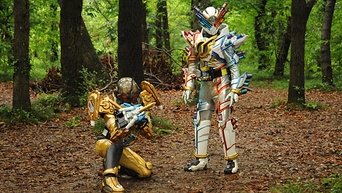 Kazumi is bummed that Evolt has stolen the bottles of his lost friends. Sento travels to his mother's house in Hokuto for answers about his father, but he and Kazumi end up face to face with a new Smash.
Episode 39 : Unstoppable Genius
June. 10,2018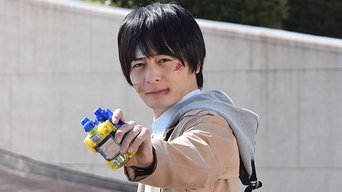 Utsumi has now taken on the role of Kamen Rider Mad Rogue; Takumi creates a new bottle to fight Evolt, but also plans to take out Ryuuga as well.
Episode 38 : Mad World
June. 03,2018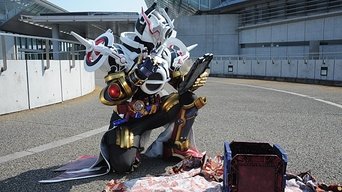 Sento has now lost all his memories and reverted to Takumi Katsuragi; Evolt gives Utsumi and the rest of Nanba an ultimatum.
Episode 37 : The Ultimate Phase
May. 27,2018
In order to keep Evolt from getting Pandora's Box, Bernage moves the entire cafe to a different location; Ryuuga can no longer transform and so he and Kazumi go to Gentoku for help in saving Sento.
Episode 36 : Evolt Hunts the Planet
May. 20,2018
Pandora's Tower is complete and Evolt stands ready to destroy Earth. Kazumi is still angry with Gentoku for killing his friend and challenges him to a fight; Sento works on a way to harness Pandora's Box into a power-up for Build.
Episode 35 : Tower of Destruction
May. 13,2018
Evolt is now in possession of Ryuuga's body and goes after Pandora's Box. Sento reaches out to Gentoku, who has the last of the bottles.
Episode 34 : The Separated Best Match
May. 06,2018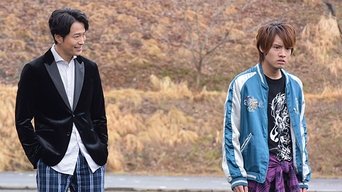 Sento is poisoned by Evolt, who then negotiates a deal with Ryuuga for the cure.
Episode 33 : The Final Weapon, Evol
April. 29,2018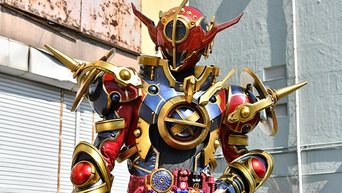 Souichi holds the Touto Prime Minister hostage in exchange for Sento to give him the Evol Driver.
Episode 32 : Programmed Tragedy
April. 22,2018
Ryuuga learns of his alien origins; Nanba takes Kazumi's friends hostage in exchange for Pandora's Box.
Episode 31 : Overflow, Magma!
April. 15,2018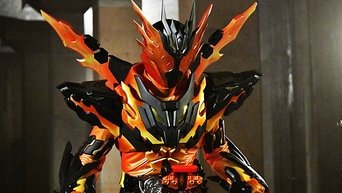 Sawa and Misora discuss what the story behind Ryuuga really is; Team Build raid Pandora's Tower in an attempt to reclaim Pandora's Box, but Blood Stark stays one step ahead, goading Ryuuga into action.
Episode 30 : The Truth of Pandora's Box
April. 08,2018
Blood Stark wonders how the Queen of Mars is still alive. Mysteries begin to arise as she singles Ryuuga out to become hope.
Episode 29 : Bells Ring on Curtain's Rise
April. 01,2018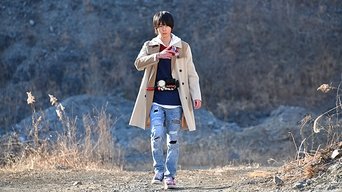 Despite their promises, Seito continues their assault against Touto. All this is made worse as Blood Stark completes a panel of Pandora's Box, and the Skywall begins to shift...
Episode 28 : The Genius Shows Up in a Tank
March. 25,2018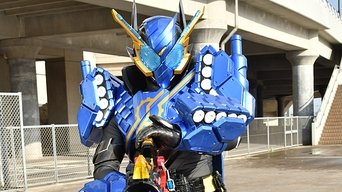 Kamen Rider Rogue receives the data on Build's Rabbit Rabbit form, forcing Sento to unleash Tank Tank form; Sawa's backstory is revealed while Kazumi rescues civilians; Nanba decides to not play fair, taking control of Seito and declaring war.
Episode 27 : Counterattacking Hero
March. 18,2018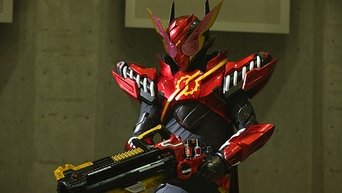 Ryuuga is tricked into losing his match; Build and Rogue face off as Sawa arrives with the schematics stolen from Sento.
Episode 26 : Death Match of Betrayal
March. 11,2018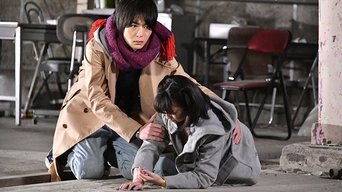 Seito challenges Touto to a best-of-three battle to decide who keeps Pandora's Box; Sento works to find a counter to Black Hazard's berserk state.
Episode 25 : Idol Awakening
March. 04,2018
Misora sends Kamen Rider Rogue flying through Skywall; Souichi reveals to Sento that there is a spy in the Touto government.
Episode 24 : The Man Called Rogue
February. 25,2018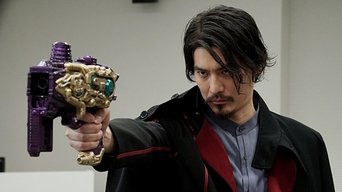 Kamen Rider Rogue has revealed himself; Misora collapses inside the base.
Episode 23 : Phantom of the West
February. 18,2018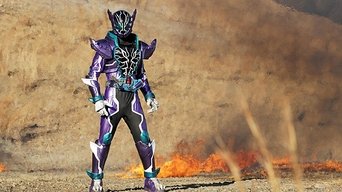 Seito delivers an ultimatum to Kazumi - fight for them as their Kamen Rider or witness the death of his family. A mysterious new adversary makes his way to Touto to confront Sento and Ryuga.
Episode 22 : Tearful Victory
February. 11,2018
Touto and Hokuto's governments have ordered a winner-takes-all battle to decide who keeps Pandora's Box. It's Build vs Grease to decide the victor of the Rider War!
Episode 21 : Unstoppable Hazard
February. 04,2018
In order to counter Ryuga's rampage as Cross-Z Charge, Sento is forced to use the Hazard Trigger. What is the cost of using this forbidden item?
Episode 20 : The Devil's Trigger
January. 28,2018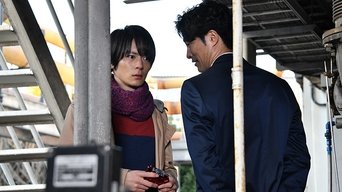 Soichi gives Sento the means the stop Ryuga's growing rage with the forbidden item - the Devil's Trigger. Gentoku plots a counter-attack against Hokuto's invaders.
Episode 19 : Forbidden Item
January. 21,2018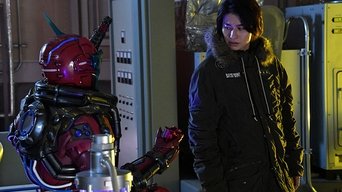 Another clash between the Touto and Hokuto Riders ends with Ryuga struggling from the Sclash Driver's effects. The Hokuto Crows are given a way to power up by Blood Stark, but there's a cost...
Episode 18 : The Golden Soldier
January. 14,2018
A new contender in the Rider Wars appears before Sento and Ryuga, somehow weilding his own Sclash Driver. Hokuto's own Rider, Grease, has arrived.
Episode 17 : Rider Wars Begin
January. 07,2018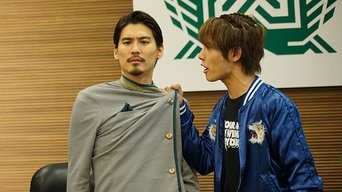 Hokuto invades Touto, looking to claim Pandora's Box for themselves. As civilian casualty numbers raise, Gentoku's government instigates Kamen Rider as their military weapon.
Episode 16 : Weapon Hero
December. 24,2017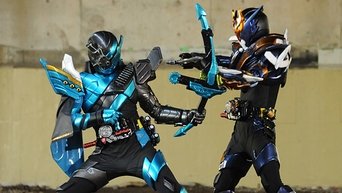 Gentoku reveals the truth behind Sento's missing memories, and the reality may tear his and Ryuga's friendship apart.
Episode 15 : Judgment on Sento Kiryuu!
December. 17,2017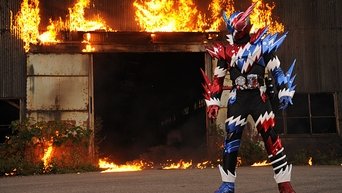 With Pandora's Box safely in their possession, Sento and Ryuga go after Gentoku, set on revealing the link between Touto's government and Faust to the public.
Episode 14 : The Fake Kamen Rider
December. 10,2017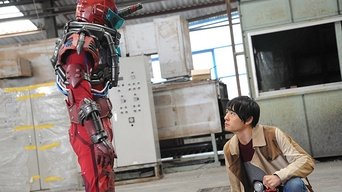 Blood Stark's identity is revealed, and Sento races against time to finish a counter-measure against him.
Episode 13 : Who Will Remove the Veil?
December. 03,2017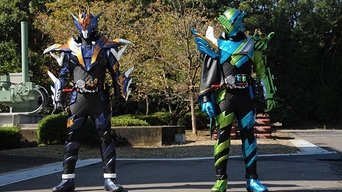 A surprise call from Nabeshima lays the foundation for Sento's plan to reclaim Pandora's Box, and a chance to capture the elusive Blood Stark...
Episode 12 : Conspiracy Theory
November. 26,2017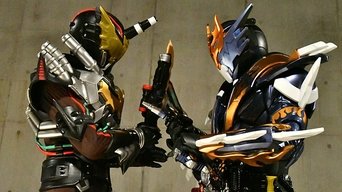 Sawa reveals a connection between Faust, Nanba Heavy Industries, and the Touto Government. Sento and Ryuga plan to recover Pandora's Box.
Episode 11 : Burn Up, Dragon
November. 19,2017
With the majority of his Full Bottles now in Night Rogue's possession, Sento reveals his trump card - a way for Ryuga to use the Build Driver.
Episode 10 : Destructive Technology
November. 12,2017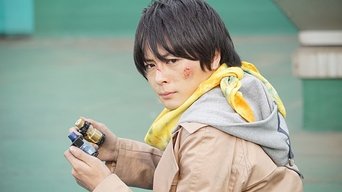 As the three Prime Ministers of Japan meet, Blood Stark leads an attack on the Touto Institute of Advanced Matter Physics.
Episode 9 : Project Build's Trap
October. 29,2017
A debate about the nature of Katsuragi's research leads to another falling out between Sento and Ryuga. Under pressure from a backer, Faust hatches a plan to steal Pandora's Box.
Episode 8 : Memory Starts Talking
October. 22,2017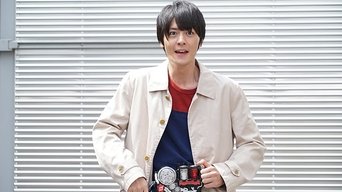 Now hidden in Hokuto, Sento and Ryuga try to learn more about Takumi Katsuragi from his mother, and find his hidden project data.
Episode 7 : The Demon Scientist
October. 15,2017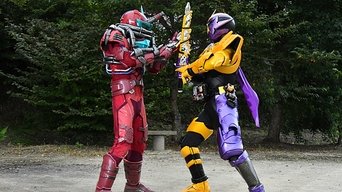 Sento and Ryuga need to learn more about Katsuragi and his research. Setting their sights on Hokuto, they first have to get through the Sky Wall...
Episode 6 : Furious Moonsault
October. 08,2017
Ryuga finds the entrance to Faust's hidden base. Aiming to learn more, Sento learns of the late Katsuragi's research into "Nebula Gas".
Episode 5 : Dangerous Identity
October. 01,2017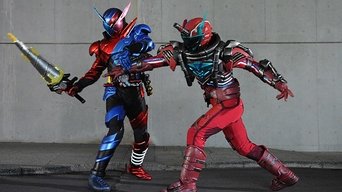 Sento confronts Owner on his involvement with Faust. Sawa finds a lead on Sento's elusive past.
Episode 4 : Evidence Becomes Zero
September. 24,2017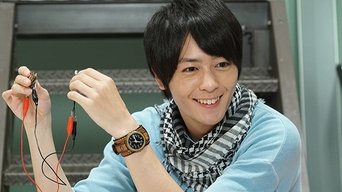 The mysteries of the past continue to pile up as Sento investigates the Pandora's Box disaster. In Seito, Ryuga and Sawa continues the search for Nabeshima's family.
Episode 3 : Borderline of Justice
September. 17,2017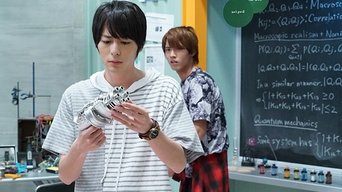 The investigation into Ryuga's kidnapping leads to a man named Nabeshima. But to get the answers he needs, Ryuga must cross the border to Seito...
Episode 2 : The Innocent Runaway
September. 10,2017
The Kamen Rider of Touto is now a fugitive, due to his part in saving a convicted murderer - Ryuga Banjo. Kiryu begins to see similarities in the mysterious experiments both he and Ryuga were subjected to.
Episode 1 : Best Match Guys
September. 03,2017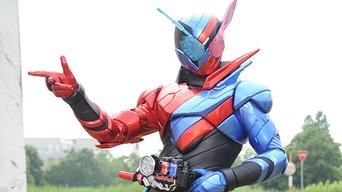 Sento Kiryu starts his new job at the Touto Institute of Advanced Matter Physics, researching the mysterious Pandora's Box. While responding to a potential Smash sighting, Sento comes across a wanted fugitive...