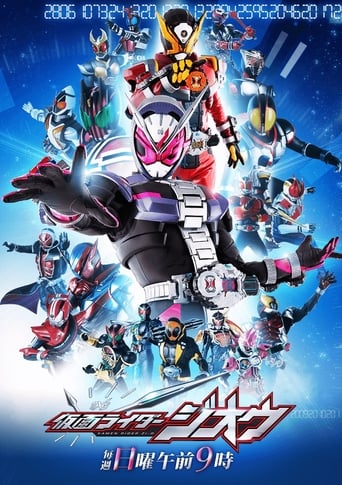 Kamen Rider Season 20
September. 06,2009
A detective, proclaiming himself to be hard boiled, and a mysterious boy who is connected to "Memory of Gaia" together morph into Kamen Rider W. They protect their city "Futo" from crimes caused by "Gaia memory".
Episode 49 : Goodbye to E/A Bouquet of Justice For This City
August. 29,2010
One year after Philip's departure, Shotaro continues onward alone, but a case involving saving a boy's sister from Dopant bullies brings forth a change for the better.
Episode 48 : The Remaining U/Partners Forever
August. 22,2010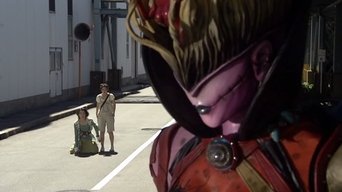 Shotaro and Philip must endure the ultimate hardships to stop Kazu from completing his own Gaia Impact in order to complete what could be their final case together.
Episode 47 : The Remaining U/Phillip's Case
August. 15,2010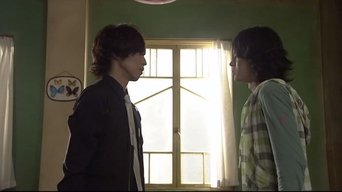 Philip chooses to ask Shotaro to help him find Wakana, so he could see her one last time, as she is being held by Kazu for Foundation X's own plans.
Episode 46 : What K Demands/The Last Supper
August. 08,2010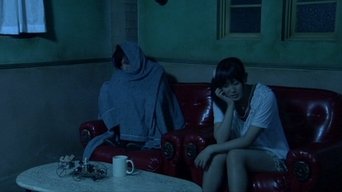 With Shotaro gripped by fear and Terui injured, Philip is at the mercy of his father Ryuube, who prepares to use his son and Wakana to bring about Gaia Impact.
Episode 45 : What K Demands/The Devil's Tail
August. 01,2010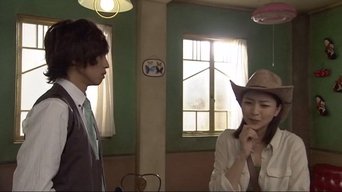 A request from a worker at the Fuuto museum forces Shotaro to find an artifact required by Ryuube for his final master plan.
Episode 44 : The O Cycle/Shroud's Confession
July. 25,2010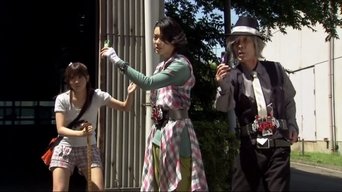 Terui tries to decipher the truth regarding Shroud and her intentions as she tries to force him and Philip to join together into the ultimate Double to defeat Ryubee. Meanwhile, an agent of Foundation X takes possession of the new Gaia Memories…
Episode 43 : The O Cycle/Elderly Detective
July. 18,2010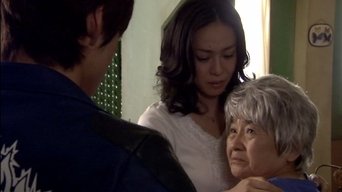 Shotaro and Terui are asked by a mother to save her daughter, who has been turned old to satisfy a grudge hit as Shroud approaches Phillip and Terui, wanting them to become Kamen Rider Double Cyclone Accel Xtreme.
Episode 42 : J's Labyrinth/A Damaged Diamond
July. 11,2010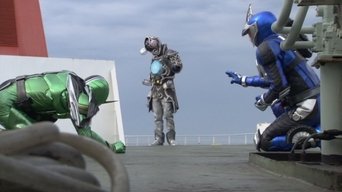 Shotaro fights to save Rui from destroying herself, while Philip tries to figure out how to outsmart Wakana in gaining his library research.
Episode 41 : J's Labyrinth/A Bizarre Villainess
July. 04,2010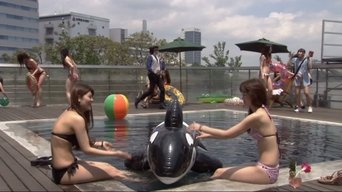 Jinno asks Shotaro to help him find a cold-hearted, diamond-obsessed woman who set him up for arrest.
Episode 40 : The Likelihood of G/I Can't Forgive You
June. 27,2010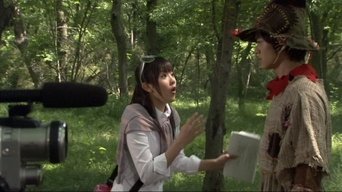 As Akiko desperately tries to complete Tooru's movie, the insular director is targeted by Wakana to allow her access to the full potential of her Dopant power.
Episode 39 : The Likelihood of G/Bad Cinema Paradise
June. 20,2010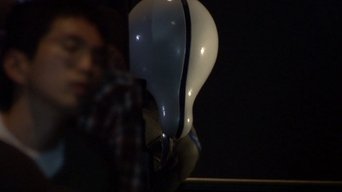 Shotaro is brought in to help a movie-theater worker who has unwittingly become the star of an epic others are forced to watch.
Episode 38 : Visitor X/In the Name of the Museum
June. 06,2010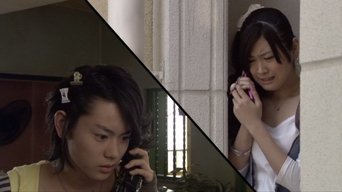 As Terui tries to gain more information regarding Yamashiro's knowledge of the Museum, Philip contemplates leaving Fuuto forever with Wakana.
Episode 37 : Visitor X/The Bridge of Promises
May. 30,2010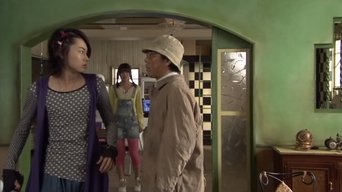 Shotaro is hired to find a mysterious man's family, while Philip is confronted by Wakana about her position in the Museum with her sister gone.
Episode 36 : Beyond R/Leave All Behind
May. 23,2010
Terui must master the Trial Memory in order to save Nagi from Shinkuro, who has made his move with Saeko for Ryuube's downfall.
Episode 35 : Beyond R/A Monstrous Rain Approaches
May. 16,2010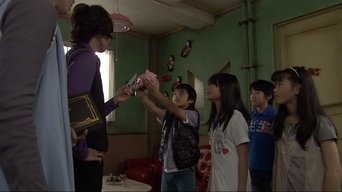 As Shotaro is asked to pursue a young teacher by her students, Terui also goes after her due to a remarkable similarity between her and his deceased sister.
Episode 34 : Y's Tragedy/Brother and Sister
May. 09,2010
Shotaro fights to prevent Yukie from joining the Museum for the sake of herself and of the memory of her deceased brother Kirihiko.
Episode 33 : Y's Tragedy/The Woman In Search of Yesterday
May. 02,2010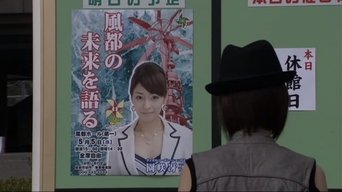 Shotaro decides to help a peculiar woman find her lost cat while Terui investigates people committing strange actions beyond their control.
Episode 32 : The B Brought By the Wind/Now, Amidst the Radiance
April. 25,2010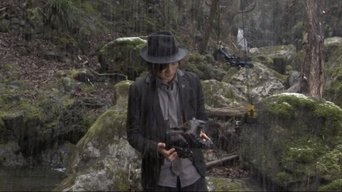 While under pressure of being abandoned by Philip as his Double partner for not keeping up, Shotaro tries to decipher the truth behind Bitou's framing.
Episode 31 : The B Brought By the Wind/To Pursue The Beast
April. 18,2010
A mob friend of Soukichi asks Shotaro to help him settle an old score and get back what he returned to Fuuto for.
Episode 30 : Nightmarish H/Who is the Prince?
April. 11,2010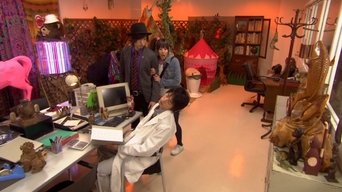 As Philip is taken by the Xtreme Memory to meet with Shroud, Shotaro continues to try and figure a way to discover the culprit behind Nightmare Dopant's attacks.
Episode 29 : Nightmarish H/The Melancholy of Sleeping Beauty
April. 04,2010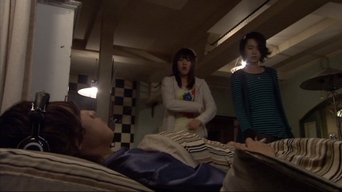 Shotaro accepted a request from a girl fearing a Dopant who attacks it's victims in their dreams which it can control.
Episode 28 : D Was Watching/Life-or-Death Twin Maximum
March. 28,2010
Akiko and Philip desperately try to stop Terui from taking immediate revenge on Shinkuro when he becomes key to saving Lily from her deadly Gaia Memory.
Episode 27 : D Was Watching/Invisible Magical Lady
March. 21,2010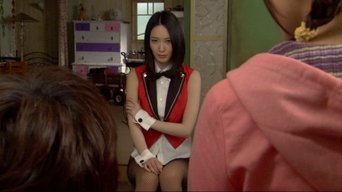 A ditzy female magician who turns invisible asks Shotaro to find the seller of her Gaia Memory, which ultimately leads Terui to the man who killed his family.
Episode 26 : P's Game/Akiko on the Run
March. 14,2010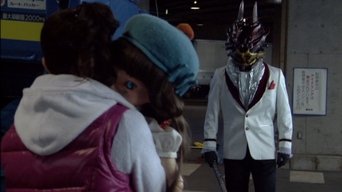 As Horinouchi is taken by the bizarre Dr. Isaka for further usage, Akiko tries to decipher the meaning of the doll and the truth behind Horinouchi's daughter.
Episode 25 : P's Game/The Sticky Fingered Doll
March. 07,2010
Akiko is asked by a little girl to find her lost doll, which has been terrorizing targets throughout Fuuto.
Episode 24 : L on the Lips/You're the Liar
February. 28,2010
While trying to figure a means to defeat the tricky Liar Dopant, Shotaro confronts Jimmy about his confidence and trust in his female fan.
Episode 23 : L on the Lips/Singer-Song Rider
February. 21,2010
A request from Queen & Elizabeth leads to an investigation of a terrible street performer mysteriously winning a popular singing competition.
Episode 22 : The Return of T/The Undying Man
February. 14,2010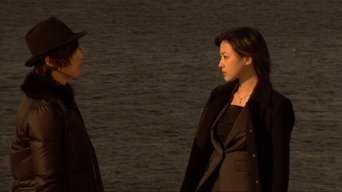 Aya tries to gain Shotaro and Ryu's trust in using her Dopant power to be an asset, hiding her true intentions and desires of her situation.
Episode 21 : The Return of T/That Melody Doesn't Suit A Lady
February. 07,2010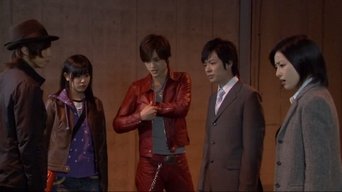 Makura involves Shotaro in a case in rooting out a traitor within the Fuuto police leaking out information on the Gaia Memories.
Episode 20 : I Won't Stop/Kamen Rider Style
January. 31,2010
As Ryu's intensity and Kamen Rider Accel powers threaten to harm innocents, Shotaro and Philip must discover the reason behind his anger while putting a stop to the ice-powered Dopant.
Episode 19 : I Won't Stop/His Name is Accel
January. 24,2010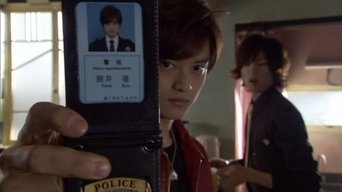 The new leader of Fuuto Police's Dopant investigation division uses Shotaro to track down a Dopant attacking victims with ice.
Episode 18 : Farewell to N/Friends in the Wind
January. 17,2010
As Shotaro and Philip discover the truth regarding the teens using the Bird Memory, Kirihiko discovers the truth behind Museum and his usage by the Sonozaki family.
Episode 17 : Farewell to N/The Memory Kids
January. 10,2010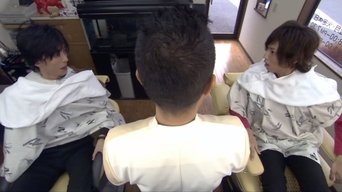 When Shotaro is hired to find the daughter of his barber, he discovers horrible new developments regarding the Gaia Memories.
Episode 16 : Flash of the F/Take Back Your Partner
December. 27,2009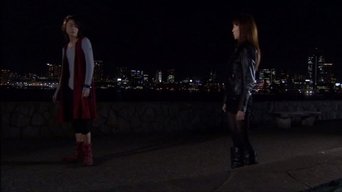 Discovering a horrible secret from Saeko and seeing his partners captured by Arms Dopant, Philip must figure a way to save them even if using the unstable Fang Memory.
Episode 15 : Flash of the F/Robbery Rider
December. 20,2009
A suspicious woman hires Shotaro to find a Dopant who is running amuck while taking the name "Kamen Rider" as his own.
Episode 14 : Q on the Radio/Live Broadcast at the Riot
December. 13,2009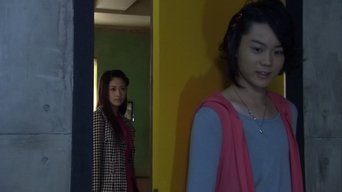 As Shotaro continues to try and lure out Wakana's violent stalker, Philip continues to get unusually close to the radio-broadcasting Sonozaki.
Episode 13 : Q on the Radio/Princess Under Fire
December. 06,2009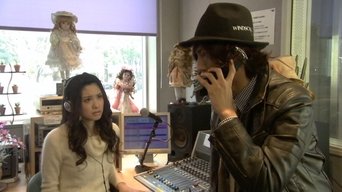 Shotaro and Philip investigate a Dopant stalker causing chaos in order to impress Wakana.
Episode 12 : V For Vendetta/Raging Beast
November. 29,2009
When the search for the Virus Dopant takes an unexpected turn, Shotaro and Philip must work to find the true controller and the reason behind their grudge.
Episode 11 : V For Vendetta/Infected Vehicle
November. 22,2009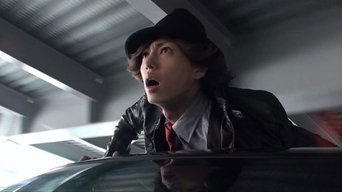 Shotaro decides to help an underworld gang after a member is killed by a Dopant-possessed car.
Episode 10 : Trembling Before S/The Ace Detective's Daughter
November. 15,2009
Shotaro gets embroiled deeper in the Sonozakis connection to the Dopants as Akiko attempts to find the criminal behind the patisserie abductions.
Episode 9 : Trembling Before S/I Saw the Maid Detective!
November. 08,2009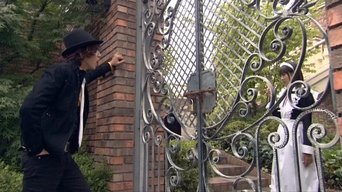 Akiko gets a job as a maid for the Sonozaki family in order to investigate a Dopant abducting pastry chefs.
Episode 8 : Looking For C/Dancing Hero
October. 25,2009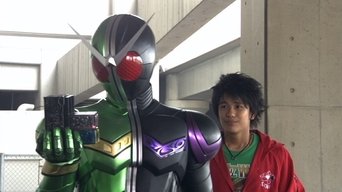 As several of Double's Gaia Memories are taken by the Cockroach Dopant, Shotaro tries to find his true identity while Philip tries to reunite the dance partners for their legendary move.
Episode 7 : Looking For C/Phillip Can't Stand It
October. 18,2009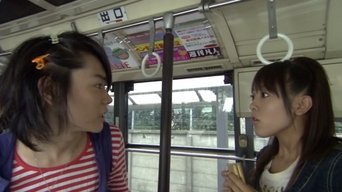 Philip chases after a street dancer key to a locked memory, while Shotaro pursues a cockroach avenger taking out hired victims.
Episode 6 : Girl… A/The Price of Lying
October. 11,2009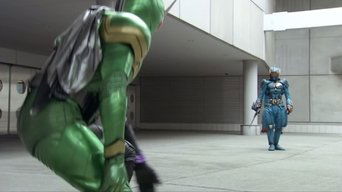 Shotaro debates the cost of keeping up Asuka's belief Double is her father as Museum steps up their motive in protecting their Gaia Memory factory.
Episode 5 : Girl… A/Papa's a Kamen Rider
October. 04,2009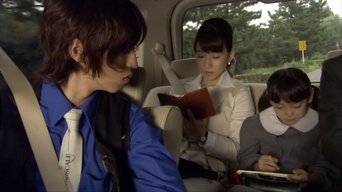 Tracking down the legendary casino, Shotaro must defeat it's Dopant owner as Philip deals with a crisis hindering his mental abilities.
Episode 4 : Don't Touch the M/Betting on Joker
September. 27,2009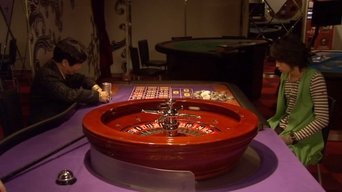 Tracking down the legendary casino, Shotaro must defeat it's Dopant owner as Philip deals with a crisis hindering his mental abilities.
Episode 3 : Don't Touch the M/How To Get Into Heaven
September. 20,2009
Shotaro is hired to save a girl from a legendary casino who offers ultimate riches for victory… and ultimate penalty for loss.
Episode 2 : W's Search/The One Who Makes the City Cry
September. 13,2009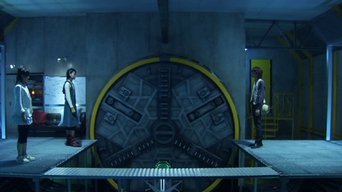 After his missing target is killed by another Dopant, Shotaro works with his partner Philip to figure out the truth regarding the killer while being dogged by Akiko and her strange sightings.
Episode 1 : W's Search/Two Detectives in One
September. 06,2009
Akiko Narumi arrives in Futo to be the landlord of the "hard-boiled" detective Shotaro Hidari, who finds himself involved in a case involving a former female love and a Dopant on the attack.