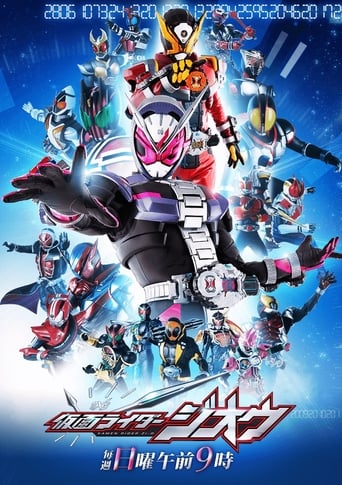 Kamen Rider Season 12
February. 02,2002
Thirteen Card Decks were created for thirteen Kamen Riders. They make Contracts with monsters from the mysterious Mirror World, a parallel dimension opposite to our own in which only the Kamen Riders can exist. The Riders draw on their monsters' strength in exchange for feeding them the life force of the creatures they destroy. The creator of the Advent Cards has only one rule: that there can be only one Kamen Rider. The others must be killed, and the sole victor will be granted a single wish, which leads to a conflict known as the Rider War.
Episode 50 : A New Life
January. 19,2003
With his status as the last Rider standing, Ren faces off against Odin in order to grant his wish, while Asakura prepares for his final battle against Kitaoka once and for all. Later, Asakura successfully kills Zolda only to realize it was Goro the whole time, only for him to be gunned down to death by the police. After hearing Yui's appeal to stop the Rider War, Kanzaki finally realizes the pointlessness, while Ren is the sole surviving Rider with his wish granted.
Episode 49 : Granting a Wish
January. 12,2003
This episodes marks the revelation of the Mirror World and Shinji's identity as a Rider to Reiko, as well as Yui's final appearance.
Episode 48 : The Final 3 Days
January. 05,2003
Shiro tells the remaining Riders to finish the battle in three days. Otherwise, no one will get their wish. Shuichi has in fact not died and is recovering in hospital. Yui tries to jump off of a high building to stop the Rider War but Shiro prevents her. Reiko and Chief Editor trying to solve mystery about Mirror World and Kamen Riders. Reiko discovers that Shinji is a Kamen Rider.
Episode 47 : Determination of Battle
December. 29,2002
On two separate occasions, Shinji is unable to destroy Ren even though he had found a reason to fight until his hesitation forces him to refuse to fight. Shinji had to pretend to be cheerful, much to Ren and Yui's concern over Shinji's sudden overacting of joyfulness. Shuichi collapses from his illness. Reiko returns from New York with the documents which contain the information about Shiro Kanzaki. A savage Destwilder is slain by Shinji and Ren after killing a couple. Continuing from the previous battle, Shinji fights Ren once again. The multiplying Sheerghosts curl into a pool and later hatch into Raydragoons.
Episode 46 : Tiger's a Hero
December. 22,2002
Shinji learns that the Rider War was created to save Yui. Satoru challenges the other Riders to a battle. Later, he douses their cars with gasoline to stop them from leaving Mirror World. Takeshi seemingly dies in an explosion after igniting a gasoline-covered car. Satoru sacrifices himself by jumping in front of a truck to save a boy and his father. Shinji made his final decision to fight Ren for Yui's sake.
Episode 45 : The Twentieth Birthday
December. 15,2002
Shinji realises that Yui is fading but doesn't believe it at first. However, Yui realizes it herself later and begins to panic, and she calls Ren to pick her up. ORE Journal is seized due to the failure of the Mirror Monster scoop. However, Chief Editor tells Shinji that as long as his PC is in hands, the ORE Journal will continue to exist. A child version of Yui appears inside the mirror, and warns present Yui that on her 20th birthday, she'll disappear. Reiko orders Nanako and Megumi to spy on Shuichi. Asakura tells Tojo that he was really the one that killed Mitsuru. One of the Sheerghosts begins to multiply, creating thousands of them.
Episode 44 : Glassy Happiness
December. 08,2002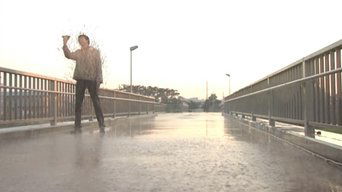 Yui returns to the Normal World and doesn't remember anything. Mitsuru becomes the head of his father's company and tries to pay others to be his allies. Despite becoming president, Shiro warns Mitsuru that even though his wish is granted, he has to continue fighting as a Kamen Rider or face a terrible consequence. There is public backlash against ORE Journal after they publish the photos of the Mirror Monsters. After becoming Mitsuru's friend, Satoru backstabs him allowing Takeshi to easily kill Mitsuru.
Episode 43 : The Hero Fights
December. 01,2002
Mitsuru, after being dumped as an ally by Satoru attempts to ally himself with Shinji, Shuichi and Takeshi, but none of them works. Shinji and Ren go searching for Yui inside Mirror World but none of them found her. Takeshi nearly kills Satoru and later, Shuichi nearly kills Satoru. However, he survives both in the end. As Shiro finally met Yui for the first time inside the Mirror World, several Mirror Monsters tried to threaten Yui before Shiro uses his psychic powers to resist the Mirror Monsters' assault.
Episode 42 : Room 401
November. 24,2002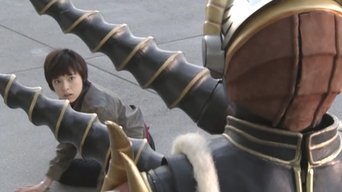 Mitsuru accepts both sides' offer to ally with them but ultimately chooses Hideyuki and Satoru. Shiro tells Takeshi where Satoru and Hideyuki are and tells him to kill them. Takeshi later finds out that they aren't there, until he confronts Shinji, Ren and Shuichi at the same time. Reiko questions Shuichi about the thing that attacked her last time. Ren is enraged by Shinji's decision to include Mitsuru as his comrade. Hideyuki brings Satoru to lunch with his family to teach him the moral lesson about being a hero. Satoru kills Hideyuki and shatters the Alternative Deck.
Episode 41 : Imperer
November. 17,2002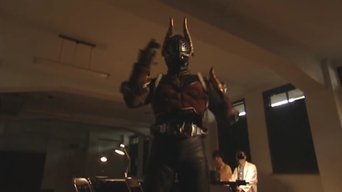 Satoru finds out that Hideyuki has his own family, much to the dissatisfaction of Tojo himself. Takeshi attempts to find Satoru by asking Shuichi, and later Shinji. Shuichi finds Room 401, the room where Shiro Kanzaki worked. Having learned the secrets about the Mirror World, Satoru attempts to kill Reiko. Mitsuru Sano reveals himself to everyone as Kamen Rider Imperer, offering his services as an ally for cash.
Episode 40 : Memories of an Older Brother and Younger Sister
November. 10,2002
The ORE Journal staffs discover the secret of Mirror Monsters. Takeshi once again managed to escape prison. Shiro threatens Kagawa for his attempt to seal Mirror World. The 6 remaining Riders fight in a large battle against a large group of Monsters. A new Rider appears.
Episode 39 : A Dangerous Sign
October. 27,2020
Takeshi tricks his new lawyer into showing him his belongings. Ren learns that Hideyuki and Satoru are targeting Yui and confronts both of them. Reiko's curiosity about Shinji's behaviour becomes even more stronger as Reiko learns that Shinji knows about Shiro Kanzaki. After destroying two monsters, Satoru attacks Shinji from behind. Yui is targeted by a monster that was at the Lab at Seimeiin University. Yui discovers that the Mirror and Contract Monsters all came from drawings she and Shiro made during their childhood.
Episode 38 : Targeted Yui
October. 20,2002
Shinji learns that in order to stop the Rider War, Yui must be eliminated. After having her first meeting with Ren since she regained consciousness, Eri falls back to sleep. Satoru betrayed Hajime by killing him the moment Hajime finishes Ryuki in the process. Shinji learned that Satoru was Kamen Rider Tiger.
Episode 37 : Sleep Is Awakening
October. 13,2002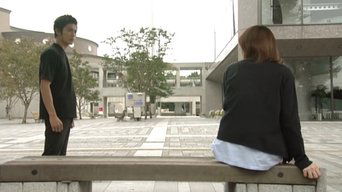 Yui is attacked by a new Rider. The doctor tells Ren that Eri's sudden awakening is a coincidence. Shinji continues to find a way to seal the Mirror World. Eri leaves the Hospital and is nearly killed by a Monster. Eri learns that Ren was fighting Monster all the time as a Kamen Rider. Satoru works as a part-timer waiter at Atori tea house.
Episode 36 : The Battle Ends
September. 29,2002
Takeshi, who was going to be transferred to a prison instead, escapes thanks to the Metalgelas card. Ren continues to look for another fight with Takeshi, while Shinji is looking for Ren to tell him the truth about Eri's condition. Yui tries to tell Ren that Eri has just regained consciousness. Someone tries to drag Yui right into the Mirror World.
Episode 35 : Enter Tiger
September. 22,2002
Ren and Shinji continue to fight. Yui learns that Ren will continue to fight for Eri's sake by any means, even if it means he will be dead before his wish can be granted. Takeshi is arrested a tip-off from Shuichi. Daisuke and Reiko try to find a connection between the recent disappearances with the mirrors, and more secrets behind Shiro Kanzaki and the Ejima Lab (now known as Kagawa Lab). Ren challenges Shiro to fight by force in the Mirror World, but is overpowered by Odin. However, before Odin can destroy Knight's Card Deck, he stabs Odin with his Winglancer. Shinji learns that the occupants of Room 401 at Seimeiin University are planning to seal Mirror World. Eri finally regains consciousness.
Episode 34 : Friendship's Battle
September. 15,2002
Shinji receives a Survive Card from Shiro Kanzaki. Takeshi searches for Shuichi in order to fight. Disgusted by Shinji, Ren and Yui's discouragement, Sanako forces them to get out and take a walk for a while. After getting into an argument, later on, Ren asks Shinji to fight him. In order to survive, Shinji uses the Survive Card and declares that he won't allow Ren to kill him.
Episode 33 : The Mirror's Magic
September. 08,2002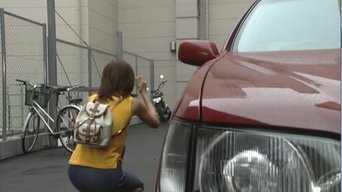 Megumi attempts to see why Shinji can walk into and out of glass and supposedly finds out but is later shown to be wrong. Reiko & the Chief Editor make links between the disappearing people, Shiro Kanzaki & the Mirrors. Yui begins to fade as do the Riders in the Mirror World. Ren notices that Eri's health is critically deteriorating, and she only has a few weeks to live. Shuichi is struggling with his disease as his health is gradually declining. At the abandoned Room 401, a mysterious Rider makes his entrance.
Episode 32 : Secret Data Gathering
September. 08,2002
Takeshi's three Contract Monsters reach their breaking point and attempt to attack him on multiple occasions. Reiko discovers more information about Shiro Kanzaki's actions in America. Takeshi eventually manages to feed his three monsters after nearly being stopped by Ren.
Episode 31 : The Girl and Ouja
September. 01,2002
Shinji and Ren trying to protect a traumatized girl who witnessed a mysterious disappearances among the passengers on a ship when they discovered Takeshi was boarding on it. To make matters even worse, a girl running towards him, claiming that Takeshi had saved her life.
Episode 30 : Zolda's Lover
August. 25,2002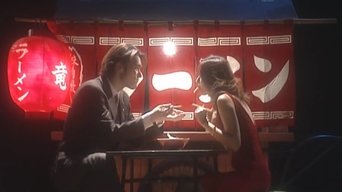 Shuichi's previous Secretary, Megumi sues him for breaking off their engagement. After finding out that she is sick, Goro finds out that she is dying. Shuichi goes on a date with Megumi only to find that her supposed fatal disease is just low blood-pressure
Episode 29 : Marriage Interview Battle
August. 18,2002
Yui tells Reiko about her brother's appearances even though he is apparently dead. Reiko and Nanako both are stalked and also go missing after having marriage interviews with a man. A monster is revealed to be the Kidnapper.
Episode 28 : Time Vent
August. 11,2002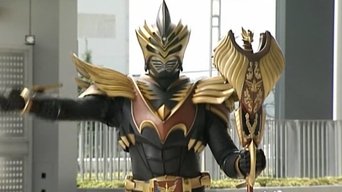 Kamen Rider Odin uses Time Vent to correct an error in Time but appears to inadvertently send Shinji back in time also. Shinji attempts to save the Riders by changing the flow of time but fails.
Episode 27 : The 13th Rider
August. 04,2002
A young boy learns about the Rider War and steals Shinji's Deck before coming to realize that it is not all it is cracked up to be. Yui, after a confrontation with Shiro in the Kanzaki Household learns that her brother is dead The 4 remaining Riders meet a new Rider, claiming himself to be the "13th" Rider.
Episode 26 : Zolda's Assault
July. 28,2002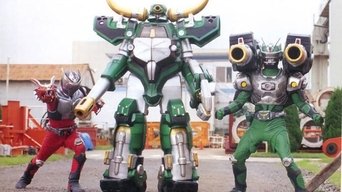 After learning the truth about Takeshi's continuous acts of monstrosity, Reiko feels guilty over Takeshi's younger brother's fate. When Goro goes out to replace Shuichi's job, he hires Shinji as a temporary secretary for him as he tries to change his perspective on what to fight for. Still not satisfied by her brother's actions, Yui decided to confront Shiro once again in the mansion. Reiko tries to investigate the truth behind Takeshi's sudden jailbreak.
Episode 25 : Combining Ouja
July. 21,2002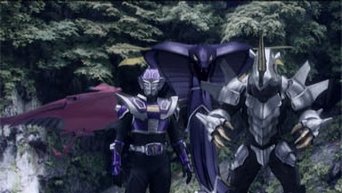 Shinji and Ren are forced to track down Yui as she confronts her brother about her connection to the Rider War and their childhood memories. Reiko tries to find Takeshi's younger brother, believing that will change him for good, only to discover that Takeshi used his younger brother to feed his Contract Monsters. As Ren, Shinji and Shuichi battle against Takeshi, he unleashes a new Card that does something the Riders didn't expect to happen.
Episode 24 : Ouja's Secret
July. 14,2002
Reiko tracks down and investigates Takeshi in order to find out the truth behind his aggressive, vexed behavior, only to discover that Takeshi had a long-lost brother who still lives. Following Miyuki's death, Shinji blames himself for letting Miyuki die in Takeshi's hands. Disgusted by her brother's reckless action, Yui decides to revisit the old mansion, urging Shiro to stop the Rider War. While Ren, Shinji and Shuichi battle against Mirror Monsters, they discover that the Contract Monsters they owned suddenly disappeared, when Shiro appears telling them that the Rider War is over.
Episode 23 : Changing Destiny
July. 07,2002
Ren battles with Shuichi in the Mirror World to decide who will survive. Miyuki reveals his past to Shinji as he contemplates the costs of changing destiny, as Shiro orders Takeshi to eliminate Raia for his refusal to fight. In the meantime, Reiko goes out to investigate Takeshi's disappearance.
Episode 22 : Raia's Revenge
June. 30,2002
As Ren tries to learn about Yui's past, Miyuki felt time is running short when Shiro targets him for death for disobeying his desires for the Rider Fight. In the meantime, Takeshi kidnaps Goro to force Shuichi to fight him face to face.
Episode 21 : Yui's Past
June. 23,2002
After discovering Ren's reason for entering the Rider Fight, Shinji hesitates if he should fight or not. Meanwhile, Yui and Miyuki make a discovery at the old mansion that is connected to her and Shiro's past. As Ren prepares another battle with Takeshi, Shinji appears in front of them, deciding that he will fight Ren till the end.
Episode 20 : The Traitorous Ren
June. 16,2002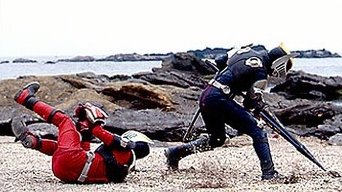 Shinji questions Takeshi on why he enjoys killing people for his own satisfaction without thinking about others. In the real world, Shinji is surprised when Ren suddenly decides to help Takeshi evade being recaptured by the police. Meanwhile, Yui tries to uncover more secrets about her brother's experiments when she finds a film containing an image of the house she obtained from a research file. As Shinji battles against Takeshi once again in Mirror World, Ren suddenly appears and attacks Shinji.
Episode 19 : Rider Gathering
June. 09,2002
Shinji becomes trapped with Takeshi as he holds hostages in order to gain a battle with his former lawyer Shuichi. Meanwhile, in Atori, Jun invites Ren and Miyuki to participate in a game that gathers all Riders together in the Mirror World for one big battle, only to realize that the game he held has backfired on himself.
Episode 18 : Jailbreak Rider
June. 02,2002
Imprisoned criminal Takeshi Asakura is approached by Shiro in joining the Rider Fight to grudge against lawyer Shuichi Kitaoka who refuses to release him. Meanwhile, after Yui saw Eri's terrible condition in the hospital, she blames herself for causing this disaster. With the breaking news of Takeshi's sudden jailbreak spreading across the nation, Shinji ride into his action as a journalist for the first time.
Episode 17 : The Grieving Knight
May. 26,2002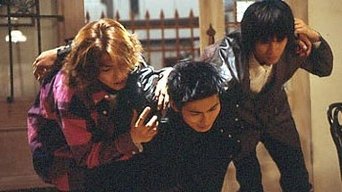 With Ren doubting his ability to go through killing other Kamen Riders, Shinji and Miyuki contemplate his possible paths and the potential doom that he faces. As Sanako decided to go out for her 'secret association meeting', Yui continues to investigate the truth behind the secret experiments her brother conducted. Meanwhile, Shuichi attempts to release a prisoner.
Episode 16 : Card of Destiny
May. 19,2002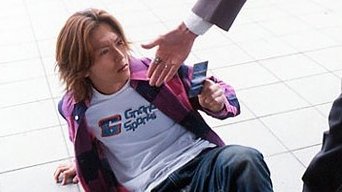 The ORE Journal is in jeopardy when Jun Shibaura suddenly appears and becomes the new Editor-in-Chief, only to reveal his plans to use ORE Journal to promote the fatal fighting game to the subscribers in larger scale. To make matters even worse, Jun threatens Shinji by attempting to burn the Dragreder card he stole from him if he tries to turn against him. Ren puts his duel to Jun to decide who's the strongest, while Miyuki warns Ren about the terrible fate that might happen to Ren if he continues to fight Jun.
Episode 15 : Iron Mask Legend
May. 12,2002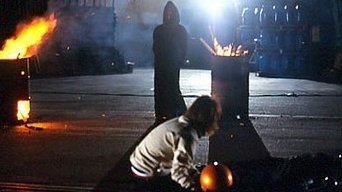 With Yui hired as a part-time journalist following Chief Editor's absence, Shinji and Yui investigate a series of incidents involving masked men fighting each other controlled by a cruel gamemaster. Meanwhile, the fortuneteller predicts something terrible would happen to Ren if he continues to fight.
Episode 14 : Revival Day
May. 05,2002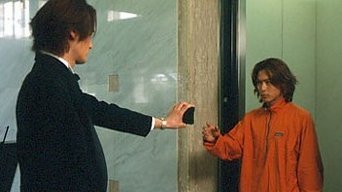 When Shinji learned that Zolda is actually Goro, Shuichi blames Shinji for his actions, making him believe that he killed Zolda in the previous fight. Learning from the troubles Shinji suffered, Ren arrives to clean up his name by exposing the true culprit behind Zolda's death.
Episode 13 : That Man, Zolda
April. 28,2002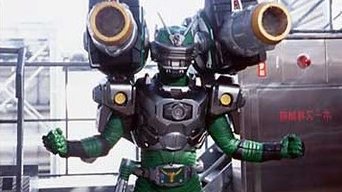 An investigation into elevator abductions leads Shinji to encounter the one he thinks is Zolda while Ren encounters a fortuneteller who wants to stop the Rider Fight. As Shinji encounters Zolda, he accidentally unleashes the finisher that 'killed' Zolda in the process.
Episode 12 : Ren Akiyama's Lover
April. 21,2002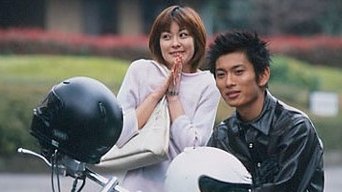 Ren's past comes to light as both he and Yui return to Shiro's last known whereabouts and the birthplace of Kamen Rider Knight, as well as Eri's fate following the secret experiment's aftermath. When Yui finds nearly dead Professor Ejima in the Room 401, he blames Yui for causing a disaster before he dies.
Episode 11 : The Mysterious Empty Train
April. 14,2002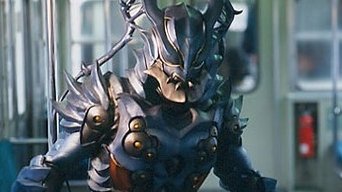 Shinji pursues Ren after he loses his memory while Yui returns to her brother's university in an attempt to locate his whereabouts. In the meantime, Reiko is investigating the mysterious disappearances of several passengers on a train.
Episode 10 : Knight's Crisis
April. 07,2002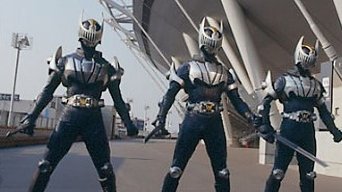 Discovering Shuichi is Kamen Rider Zolda, Ren tries to back out of using the lawyer in saving Shinji, even as Shuichi goes through a crisis of morality and mortality. While Nanako is finally recovered from her last assault, she discovers a shocking discovery about Shuichi.
Episode 9 : Shinji's Arrested!?
March. 31,2002
Shinji is arrested after being falsely accused for abducting Nanako, leading to Yui and Ren hiring Shuichi to bail him out. However, as Shuichi attempts to free Shinji from his false accusation, he suspects that Shinji was Kamen Rider Ryuki.
Episode 8 : The Fourth, Zolda
March. 24,2002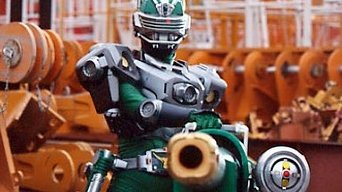 An investigation leads Shinji to find out more on Shuichi while trying to prove his worth to Yui's grandmother to get a new place to stay.
Episode 7 : A New Species Is Born?
March. 17,2002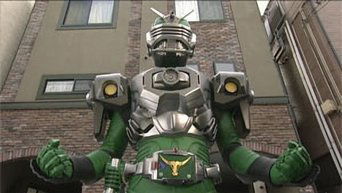 Yui is pursued into finding a man by her visiting grandmother, while Shinji encounters a lawyer who brings forth trouble around every corner. In the meantime, Reiko meets an old man who claims he owns some of the mutated species he found near a river bank.
Episode 6 : The Mysterious Rider (Ryuki)
March. 10,2002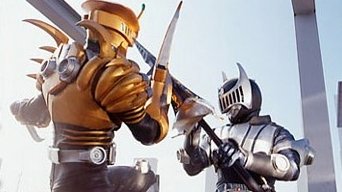 As Ren tries to close in on the antique store murderer, Shinji unknowingly gives Kamen Rider Scissors the fuel for gaining an edge in the Rider Fight.
Episode 5 : The Monster's Antique Store
March. 03,2002
Shinji investigates an antiques shop where Reiko was attacked by a mysterious person when she investigates the mystery of antique shop owner's disappearance. In order to meet a mysterious person, Shinji gave mysterious person a name card, without realizing that Shinji's action had putting Yui's life in danger.
Episode 4 : School Ghost Story 2
February. 24,2002
When Darkwing appeared to scare a student, Shinji inquires further about Ren after suspecting that he had a darker intention in his means as a Kamen Rider. However, Yui denies Shinji's accusation about Ren's act as Yui explains to Shinji about Ren's true purpose of fighting.
Episode 3 : School Ghost Story
February. 17,2002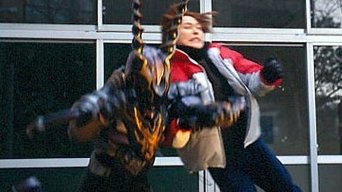 Shinji discovers the truth of becoming a Kamen Rider and the battles yet to come while a school becomes haunted by the emergence of a pack of Mirror Monsters. Suddenly, a mysterious figure from the mirror appears in front of Shinji, urging him to fight for his own destiny.
Episode 2 : Giant Spider Counterattack
February. 10,2002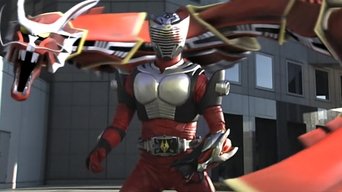 Having become a Kamen Rider himself, Shinji tries to discover more from another Rider and his female partner as the mysterious dragon continues to pursue him while his female partner talking about her brother's existence. Having witnessed the battle he participates, Shinji decided to participate in the war as Kamen Rider Ryuki.
Episode 1 : The Secret Story's Birth
February. 03,2002
News reporter Shinji Kido is drawn into a case involving a series of abductions involving reflections when he suddenly found a mysterious deck left by the individual in the victim's apartment. As Shinji tries to figuring out the cause of this mystery, a mysterious woman and a man with a black coat pursues Shinji, asking if he was a Kamen Rider.