Shocking revelations and new arrivals shake up the lives and relationships of Litchfield's prisoners.
Episode 13 : We Have Manners. We're Polite.
June. 06,2014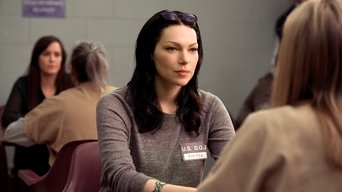 Several futures hang in the balance as the inmates face and confront their worst nightmares: Life will never be the same again.
Episode 12 : It Was the Change
June. 06,2014
Tensions run high as a prison power outage forces several issues to come to light. Piper finds herself compromised and is forced to think on her feet.
Episode 11 : Take a Break from Your Values
June. 06,2014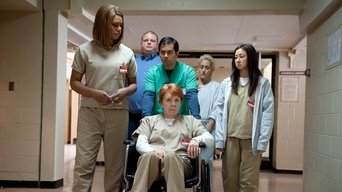 Piper is shocked at an unexpected change in her status; Soso's hunger strike attracts new support that takes on a religious fervor.
Episode 10 : Little Mustachioed Shit
June. 06,2014
The guards get tougher in a bid to turn up prison contraband; a big, lingering secret is finally revealed.
Episode 9 : 40 OZ of Furlough
June. 06,2014
Piper's relationship with Larry faces a real-world test; Red's effort to redeem herself is finally rewarded. A familiar figure returns to Litchfield.
Episode 8 : Appropriately Sized Pots
June. 06,2014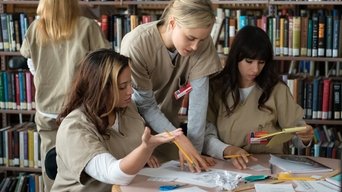 Piper faces a new backlash over special privileges; Caputo feels pressure to toughen up, resulting in administrative changes.
Episode 7 : Comic Sans
June. 06,2014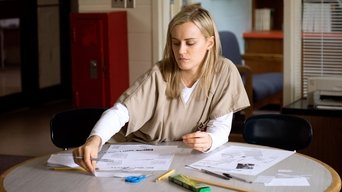 Piper starts a prison newsletter with the help of Healy and a few other inmates; Vee launches an entrepreneurial enterprise.
Episode 6 : You also Have a Pizza
June. 06,2014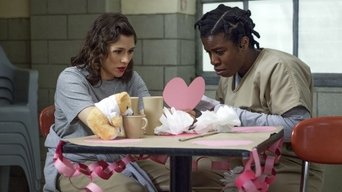 Love is in the air as the inmates prepare for a Valentine's Day party; Red makes and intriguing new discovery. Larry asks Piper to be his prison mole.
Episode 5 : Low Self Esteem City
June. 06,2014
A bathroom turf war sees deeper lines drawn in the sand as Gloria and Vee go head to head. Piper receives devastating news.
Episode 4 : A Whole Other Hole
June. 06,2014
Sophia gives the women a much-needed lesson in female anatomy; Morello takes a detour; Larry makes some life changes.
Episode 3 : Hugs Can Be Deceiving
June. 06,2014
Piper is challenged by her Soso experience; Morello gets her heart broken; a figure from Taystee's past arrives to disturb the status quo.
Episode 2 : Looks Blue, Tastes Red
June. 06,2014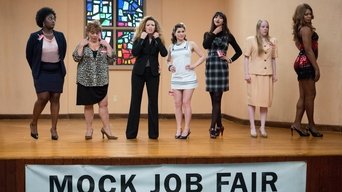 A mock Job Fair provides Taystee with a chance to show off her business smarts; Red feels isolated from her prison family.
Episode 1 : Thirsty Bird
June. 06,2014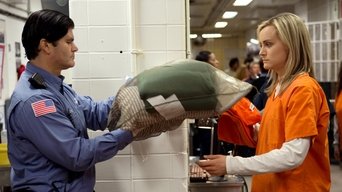 Piper's world is turned upside down when she is forced to confront the consequences of her actions and face new challenges.