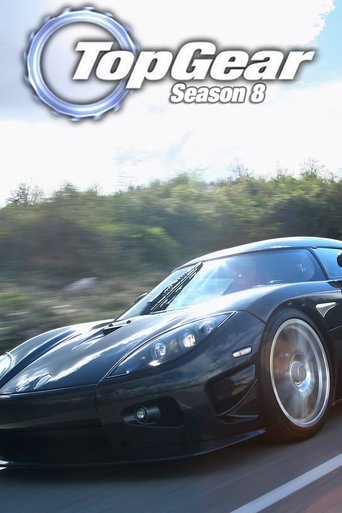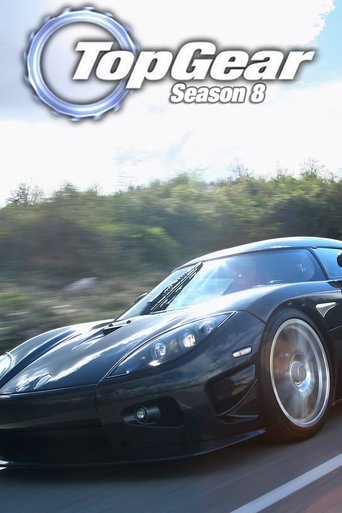 Top Gear Season 8
May. 07,2006 TV-PG
AD: This title is currently not available on Prime Video
The eighth series of Top Gear began on 7 May and concluded on 30 July 2006. The series featured eight episodes. Over 150 complaints were received regarding actions carried out in the sixth episode, ultimately resulting in a caravan being burnt. Clarkson later proclaimed that it was not an 'accident' as first implied, but a publicity stunt to show everyone how much Top Gear hate caravans.
Similar titles
The Durrells
In 1935, financially strapped widow Louisa Durrell, whose life has fallen apart, decides to move from England, with her four children (three sons, one daughter), to the island of Corfu, Greece. Once there, the family moves into a dilapidated old house that has no electricity and that is crumbling apart. But life on Corfu is cheap, it's an earthly paradise, and the Durrells proceed to forge their new existence, with all its challenges, adventures, and forming relationships.
The Durrells
2019
Fruits Basket
After a family tragedy turns her life upside down, 16-year-old high schooler Tooru Honda takes matters into her own hands and moves out...into a tent! Unfortunately for her, she pitches her new home on private land belonging to the mysterious Souma clan, and it isn't long before the owners discover her secret. But, as Tooru quickly finds out when the family offers to take her in, the Soumas have a secret of their own--when hugged by the opposite sex, they turn into the animals of the Chinese Zodiac!
Fruits Basket
2019
Shifting Gears with Aaron Kaufman
Aaron Kaufman is back, and this time, he's the boss. Redefining the custom car building space, he's pushing his design abilities to the limits and focusing on vehicle builds driven by passion. Taking on concepts and builds he's always dreamed of.
Shifting Gears with Aaron Kaufman
2019
Nordik
Amidst spectacular landscapes of snow and ice, Mylène Saint-Sauveur introduces us to the inspiring men and women whose culture and way of life were chiselled by the harsh climate of the coldest regions of the planet.
Nordik
2019
Formula 1: Drive to Survive
Drivers, managers and team owners live life in the fast lane -- both on and off the track -- during one cutthroat season of Formula 1 racing.
Formula 1: Drive to Survive
2019
Stranger Things
When a young boy vanishes, a small town uncovers a mystery involving secret experiments, terrifying supernatural forces, and one strange little girl.
Stranger Things
2019
Diesel Brothers
Following the team at Dieselsellerz as they trick out trucks, work hard and play harder in the process. In the world of diesel vehicles, no one has more fun or builds bigger, badder trucks than Heavy D, Diesel Dave and their crew. Their mega builds and awesome truck giveaways are the stuff of diesel legend.
Diesel Brothers
2019
The Grand Tour
Jeremy Clarkson, Richard Hammond and James May are back with a show about adventure, excitement and friendship... as long as you accept that the people you call friends are also the ones you find extremely annoying. Sometimes it's even a show about cars. Follow them on their global adventure.
The Grand Tour
2019
Australia With Julia Bradbury
Julia Bradbury explores the immense and enchanting charms of Australia. Travelling by propeller plane, helicopter, camel, golf buggy, bicycle, boats, 4x4s and and on foot, Julia embarks on an epic journey to discover modern Australia and the people who live there.
Australia With Julia Bradbury
2019
Travel Man: 48 Hours in...
Richard Ayoade takes a ruthlessly efficient approach to travel, covering everything top tourist destinations have to offer in just 48 hours.
Travel Man: 48 Hours in...
2019