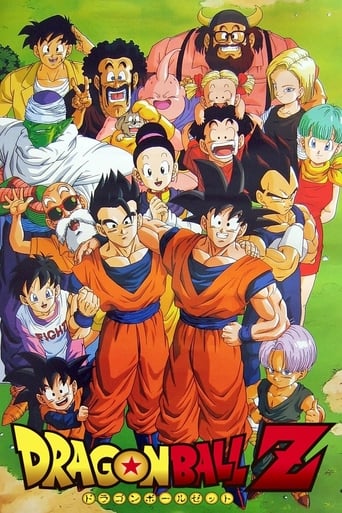 Dragon Ball Z Season 2
March. 14,1990 TV-PG
While Goku recovers from injuries suffered during battle with the Saiyans, his friends begin their perilous quest for the Namekian Dragon Balls. Awaiting their arrival on Planet Namek is the powerful Ginyu Force – and the vile monster Frieza!
Episode 35 : Captain Ginyu... The Frog
January. 23,1991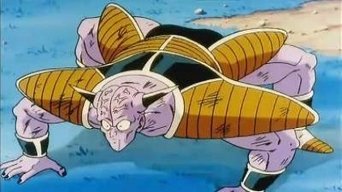 As the bout between Captain Ginyu and Vegeta heats up, Goku summons the last of his strength and tricks his foe into reversing the Body Switch Technique. Now, Goku, Krillin, and Gohan must join forces with Vegeta for the battle with Frieza.
Episode 35 :
January. 23,1991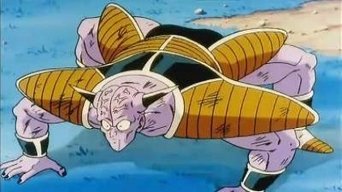 Episode 34 :
January. 16,1991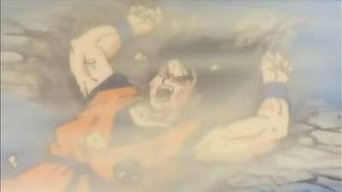 Episode 34 : Gohan, Defeat Your Dad!
January. 16,1991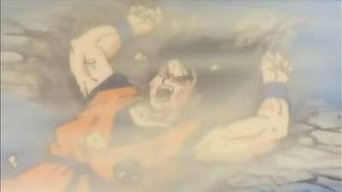 After taking control of Goku's body, Captain Ginyu turns his attention to Gohan and Krillin! With Goku trapped in the Captain's broken body, it's up to Gohan to stop the rampaging Ginyu!
Episode 33 : Calling the Eternal Dragon
December. 19,1990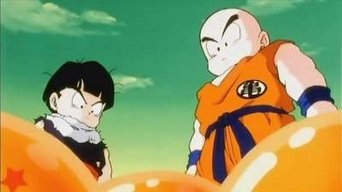 Armed with the Dragon Radar, Gohan and Krillin recover the seven Dragon Balls from their hiding places. But before they can summon the Eternal Dragon to make their wish, they are confronted by a powerful new enemy - Goku?!
Episode 33 :
December. 19,1990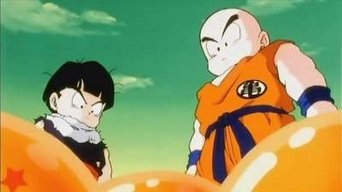 Episode 32 :
December. 12,1990
Episode 32 : Goku Is Ginyu and Ginyu Is Goku
December. 12,1990
In an attempt to save the Elder, Nail fights a hopeless battle against the ruthless Frieza. Meanwhile, finding himself no match for Goku's superior abilities, Captain Ginyu unleashes his ultimate attack, the Body Switch Technique!
Episode 31 : Frieza Approaches
December. 05,1990
Goku astounds Captain Ginyu with his amazing new powers, but the Captain still has a few tricks up his sleeve! Meanwhile, Frieza arrives at the home of the Eldest Namek and begins a battle with the noble warrior, Nail!
Episode 31 :
December. 05,1990
Episode 30 :
November. 28,1990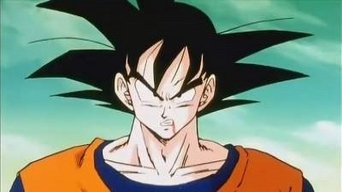 Episode 30 : Incredible Force!
November. 28,1990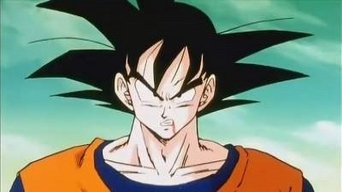 As the battle between Goku and Captain Ginyu rages on, Gohan and Krillin steal the unguarded Dragon Balls from Frieza's ship. It's a race against time, and our heroes must unlock the power of the Dragon Balls before it's too late!
Episode 29 : Ginyu Assault
November. 21,1990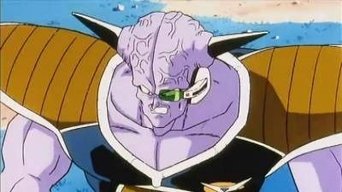 When Goku proves too much for Burter and Jeice to handle on their own, Jeice retreats in search of reinforcements. Now, the real test for Goku and his newly-acquired powers is about to begin as Captain Ginyu enters the fight!
Episode 29 :
November. 21,1990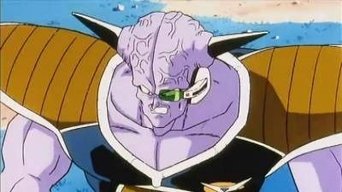 Episode 28 :
November. 14,1990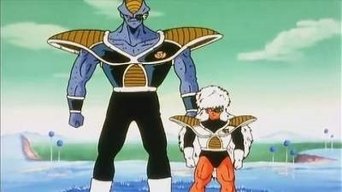 Episode 28 : A Legend Revealed
November. 14,1990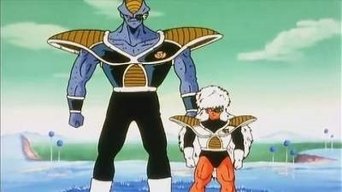 As Vegeta, Krillin, and Gohan look on, Goku easily deflects the attacks of Jeice and Burter, two of the Force's fiercest warriors. Could Goku have become what Vegeta thought was only a legend: a Super Saiyan?
Episode 27 : Goku's New Power
November. 07,1990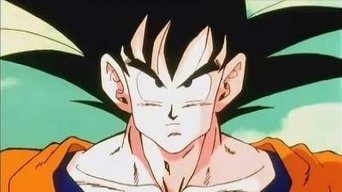 Goku has arrived on Planet Namek, and without a second to lose! Gohan and Krillin are hanging by a thread, held at the mercy of the Ginyu Force! Has Goku's training in 100-times gravity prepared him to face these powerful foes?
Episode 27 :
November. 07,1990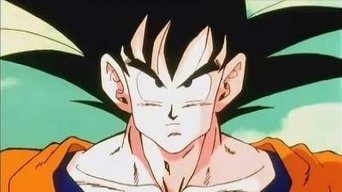 Episode 26 : Let the Battle Begin
October. 31,1990
With Krillin and Vegeta both out of commission, only Gohan remains to carry on the fight against Recoome! The young Saiyan must summon every ounce of his strength and courage in order to face this powerful foe.
Episode 25 : Recoome Unleashed
October. 24,1990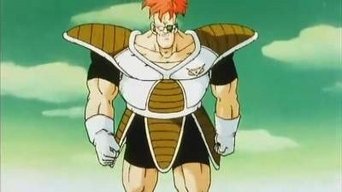 The battle with Guldo may be over, but the real nightmare is just beginning! Recoome, the most massive member of the Ginyu Force, is ready to fight, and even the mighty Vegeta's attacks have no effect on this monstrous foe!
Episode 24 : Guldo's Mind Binds
September. 26,1990
The battle with the Ginyu Force begins, as Gohan and Krillin launch a barrage of explosive energy blasts at Guldo! The Heroes are rendered helpless by Guldo's Mind Blind technique, and this time, there is no one to save them!
Episode 23 : New Ally, New Problem
September. 19,1990
The Ginyu Force has arrived on Planet Namek! Now, Vegeta, Krillin, and Gohan must form an uneasy alliance as they stand face to face with five of the fiercest warriors in the universe!
Episode 22 : Hidden Power
September. 12,1990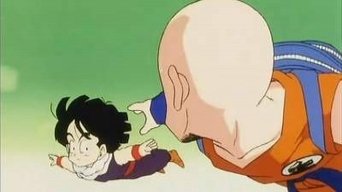 Krillin and Gohan complete their journey to Guru's house, but little do they know, Vegeta is hot on their trail! Can Guru unlock Gohan's hidden powers in time to hold off the rampaging Saiyan's wrath?
Episode 21 : Bulma's Big Day
September. 05,1990
Bulma is taken hostage by Frieza's evil henchmen, who force her to lead them on an underwater quest for the Dragon Balls. Without Gohan and Krillin to save her, she'll have to outsmart her captors — or wind up sleeping with the fishes!
Episode 20 : Destination: Guru
August. 29,1990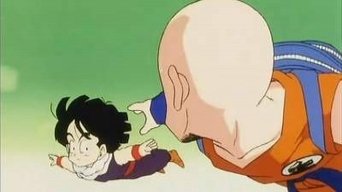 While Krillin and Gohan visit the Eldest Namekian, they leave the seventh Dragon Ball their hidden camp. When the Dragon Ball mysteriously disappears, Bulma must embark on a daring underwater adventure to get it back!
Episode 19 : Unknown Enemies
August. 22,1990
The Ginyu Force has been dispatched to Planet Namek to help search for the Dragon Balls. Unaware of this new threat, Krillin and Gohan struggle to keep the seventh Dragon Ball from falling into Vegeta's evil hands.
Episode 18 : Gohan, the Hunted
August. 08,1990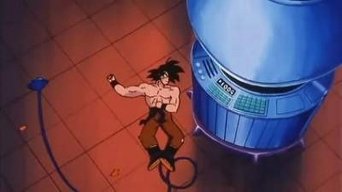 Krillin returns from his meeting with the Eldest Namekian only to be greeted by a pair of unwelcome visitors: Vegeta and Zarbon! Meanwhile, Gohan discovers the seventh and final Dragon Ball!
Episode 17 : Zarbon's Mission
August. 01,1990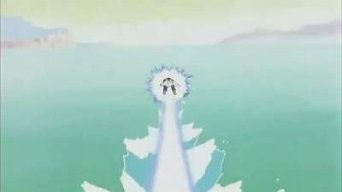 Vegeta escapes from the clutches of Frieza, and steals the Dragon Balls in the process! Elsewhere, Goku's journey through space grows perilous as his ship is caught in a powerful magnetic storm!
Episode 16 : Piccolo vs. Everyone
July. 18,1990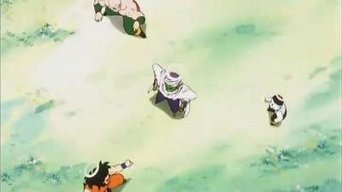 Yamcha, Tien, and Chiaotzu continue training, but their workout gets intense when Piccolo challenges them all to a three-on-one bout! Back on Namek, Frieza's henchmen try to revive Vegeta in order to obtain the missing Dragon Ball.
Episode 15 : Guru's Gift
July. 04,1990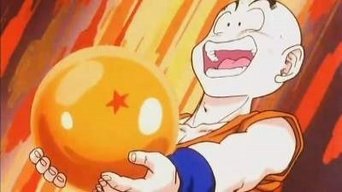 When Krillin speaks to the Eldest Namekian, he gets a double surprise! Not only does he receive a Dragon Ball, but the sleeping powers within him are awoken! Will Krillin's incredible new strength be enough to save his friends?
Episode 14 : Zarbon's Surprise
June. 27,1990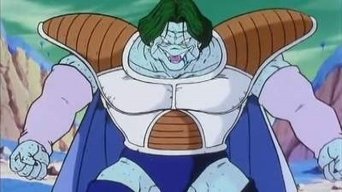 Vegeta's latest battle heats up as Zarbon reveals his true power: the ability to transform into a monstrous beast! With his increased size and strength, Zarbon seems ready to turn the lights out on the Saiyan Prince - permanently!
Episode 13 : The Past and Future
June. 20,1990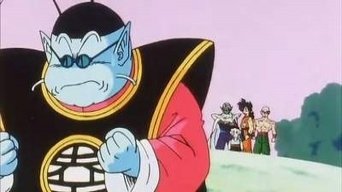 King Kai becomes concerned after learning that Goku is on a collision course with the ruthless Frieza. Meanwhile, back on Planet Namek, the battle between Vegeta and Zarbon has begun!
Episode 12 : Vegeta has a Ball
June. 06,1990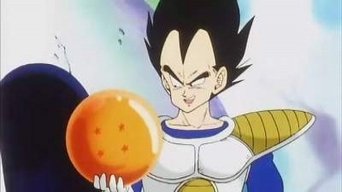 With his new abilities, Vegeta quickly tracks down and forcefully acquires another Dragon Ball. Now, there is only one magic orb left to find, and Dende knows who has it - the Eldest Namekian!
Episode 11 : Unexpected Problem
May. 30,1990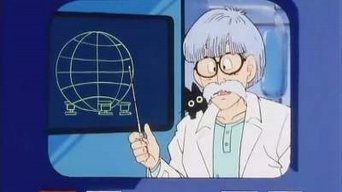 Goku's journey to Namek takes an unexpected detour when his spaceship is knocked off course by an asteroid! Goku has to act fast to get his ship back on track because he's headed straight for the fiery center of a star!
Episode 10 : The Prince Fights Back
May. 23,1990
Dodoria's search for Krillin and Gohan brings him face to face with an unexpected foe - Vegeta! The Saiyan prince has a score to settle with Dodoria, and the time for a final showdown between these two powerful villains has arrived!
Episode 9 : The Hunted
May. 16,1990
Gohan risks his life to rescue a Namek boy from the clutches of Frieza's evil henchmen. Now Gohan and Krillin have an even bigger problem on their hands: Dodoria is chasing them, and he won't stop until he has his revenge!
Episode 8 : Namek's Defense
May. 09,1990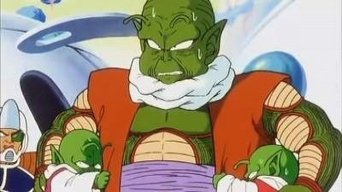 Krillin and Gohan get their first glimpse of Frieza's cruelty as the villain unleashes his henchmen upon an unsuspecting Namek village. Frieza wants the fifth Dragon Ball, and he is prepared to learn its location by any means necessary!
Episode 7 : Defying Orders
May. 02,1990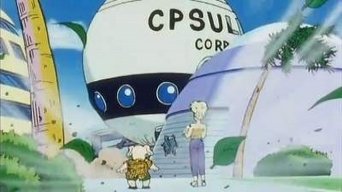 With the odds are rapidly mounting against them, Krillin and Gohan will need some serious help if they hope to recover the Dragon Balls from Frieza and his henchmen.
Episode 6 : Frieza Strikes!
April. 25,1990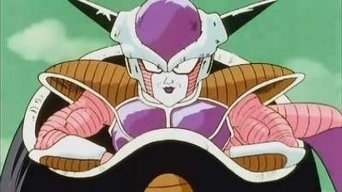 Krillin, Gohan, and Bulma are horrified to see Vegeta's space pod land on Planet Namek, but the Saiyan Prince is the least of their problems. Yet another epically evil villain has come to Namek in search of the Dragon Balls!
Episode 5 : Brood of Evil
April. 18,1990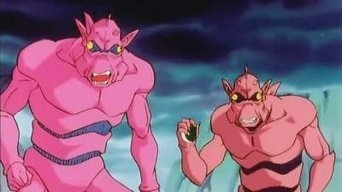 Bulma, Krillin, and Gohan finally continue their quest to locate all seven Dragon balls. Unfortunately, the gang soon discovers that they aren't the only ones seeking the magical orbs!
Episode 4 : A Friendly Surprise
April. 11,1990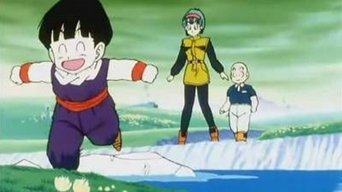 As Bulma, Krillin, and Gohan close in on the last of the Dragon Balls, they uncover a shocking secret about their Namekian friends. Meanwhile, Goku works to build up his strength, and Vegeta sets his sights on revenge!
Episode 3 : The Search Continues
April. 04,1990
Gohan, Krillin, and Bulma continue their search for the Dragon Balls with the help of their new friend Zaacro. Back on Earth, Goku has escaped from the hospital to begin training for his upcoming re-match with Vegeta.
Episode 2 : Look Out Below
March. 21,1990
A near-fatal crash landing turns out to have a silver lining when Bulma, Gohan, and Krillin are rescued by two friendly Namekians who agree to help them locate the seven Dragon Balls.
Episode 1 : Held Captive
March. 14,1990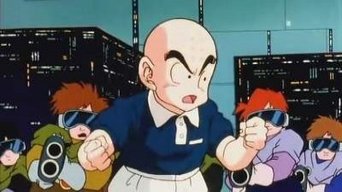 Bulma, Gohan, and Krillin are mistaken for friends of Frieza and taken prisoner by an angry army of children! To regain their freedom and continue on their mission, the gang must convince the kids of their innocence.