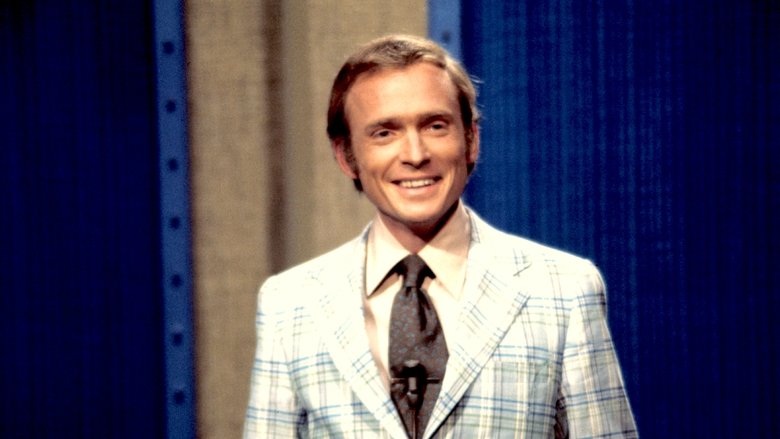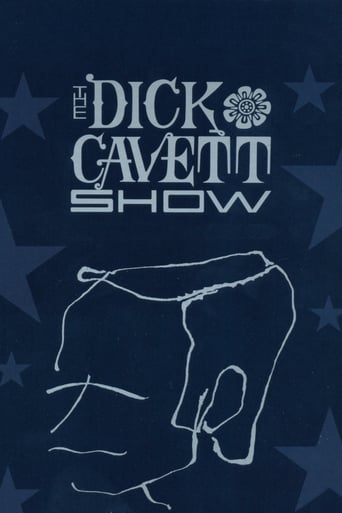 The Dick Cavett Show Season 1
June. 06,1968
The Dick Cavett Show has been the title of several talk shows hosted by Dick Cavett on various television networks.
Episode 38 : Woody Allen, Anthony Quinn, Peter Ustinov, Cast of Hair, James Baldwin, Paul Weiss
May. 16,1969
ABC Emmy Submission
Episode 37 : Norman Mailer, Tyrone Guthrie, Paul Weiss
January. 22,1969
Episode 36 : Lowell Thomas, John Hartford, Henry Borovik
January. 16,1969
Episode 35 : Sol Linowitz, Marlena Shaw, Minerva Pious, Hugh Hefner
January. 15,1969
Episode 34 : Mort Sahl, Richard Schickel, Anne Heywood, Willie Mae Hickman
January. 07,1969
Episode 33 : Ralph Schoenstein, Harry Nilsson, Joyce Susskind, Tom Wolfe
January. 06,1969
Episode 32 : Danny Meehan, Joanna Pettet, S. N. Behrman, Joseph Wiseman
January. 02,1969
Episode 31 : Chris and Peter Allen, Dwight Macdonald, Claire Bloom, Norman Mailer
September. 27,1968
Episode 30 : Dana Valery, Mort Sahl, Skitch Henderson, Joseph Heller
September. 03,1968
Episode 29 : Jimmy Breslin, Amanda Ambrose, Don Rickles, Hayes Jones
August. 15,1968
Episode 28 : Fannie Flagg, Peter Finch, Joni Mitchell, Bob and Ray, George Plimpton
August. 14,1968
Episode 27 : Friend and Lover, Brother Theodore, Eliot Janeway, Rona Jaffe
August. 13,1968
Episode 26 : The Beach Boys, Pat McCormick, Charlotte Curtis, Senator George McGovern
August. 13,1968
Episode 25 : Howard Morris, Gloria Steinem, Ravi Shankar, William Price Fox, Paul Walter
August. 12,1968
Episode 24 : Bob and Ray, Robert Goulet, Roger Vadim, Senator Gerald Ford
August. 09,1968
Episode 23 : Bob and Ray, The Bee Gees, Peter Lawford, Ted Mack, Sondra Locke
August. 08,1968
Episode 22 : Bob and Ray, The Hello People, William Sloane Coffin, Carol Mann
August. 07,1968
Episode 21 : Bob and Ray, Alan Burke, Anne Scheer, Victor Borge, Freda Payne
August. 06,1968
Episode 20 : Bob and Ray, Dana Valery, William Redfield, Jill Shipstad, Jack E. Leonard
August. 05,1968
Episode 19 : Big Brother and the Holding Company, Janis Joplin, Frank Converse, Mary Switzer, William Safire
July. 31,1968
Episode 18 : Jerry Jeff Walker, Jack Burns, Mina Kolb, Edward Epstein
July. 30,1968
Episode 17 : Heywood Hale Broun, Henry Pinkwater, Mitch Ryder, Jean Shrimpton, Dr. William Grier
July. 26,1968
Episode 16 : John Davidson, Ice Cream Lady, Frank Mankiewicz, Harold Glassen
July. 25,1968
Episode 15 : Ramsey Clark, Joel Grey, James M. Gavin
July. 24,1968
Episode 14 : Kenneth DeMilt, Julie Gregg, Caroline Bird, Hubert Humphrey
July. 23,1968
Episode 13 : Henry Morgan, Roz Kelly, Douglas Fairbanks Jr., Hazel Scott, Stephen Birmingham
July. 22,1968
Episode 12 : Lainie Kazan, Alan Alda, Cousin Brucie, Fred Papert
July. 19,1968
Episode 11 : Jo Anne Worley, Robert Humphrey, William Accorsi, Jonathan Kozol
July. 18,1968
Episode 10 : The Box Tops, Maharana of Udaipur, Mayor John Lindsay, Glynis Johns, Elliott Arnold
July. 17,1968
Episode 9 : Sheila MacRae, James Wechsler, Cashman, Pistilli & West, Jeremy Slate
July. 16,1968
Episode 8 : Mary Pangalos, Rodney Dangerfield, Peter, Paul and Mary, Senator Joseph Tydings
July. 11,1968
Episode 7 : Gladys Knight and the Pips, Barbara Cook, David Schoenbrun, Ed Dunn, Irwin Corey
July. 10,1968
Episode 6 : Daughter of Eugene McCarthy, Vidal Sassoon, David Steinberg, 1910 Fruit Gum Company, Ashley Montagu
July. 09,1968
Episode 5 : Billy Vera, Barbara Walters, Jack Doroshow, Senator Charles Percy
July. 08,1968
Episode 4 : Jerry Orbach, Marta Curro, Sally Trench, Della Reese, Truman Capote
July. 05,1968
Episode 3 : James Baldwin, Phyllis Newman, Jonathan Weiss, Paul Weiss, Elly Stone
June. 13,1968
Episode 2 : Groucho Marx, Woody Allen, Bob Hope, Debbie Reynolds, Pat McCormick
June. 10,1968
Episode 1 : Robert Vaughn, Roy Wilkins, David Schoenbrun, F. Lee Bailey, Lauren Bacall
June. 06,1968
Related
Father Knows Best
Father Knows Best is an American radio and television comedy series
Father Knows Best
1954
Prime Video
That Girl
That Girl is an American sitcom that ran on ABC from 1966 to 1971. It stars Marlo Thomas as the title character Ann Marie, an aspiring actress, who moves from her hometown of Brewster, New York to try to make it big in New York City. Ann has to take a number of offbeat "temp" jobs to support herself in between her various auditions and bit parts. Ted Bessell played her boyfriend Donald Hollinger, a writer for Newsview Magazine; Lew Parker and Rosemary DeCamp played Lew Marie and Helen Marie, her concerned parents. Bernie Kopell, Ruth Buzzi and Reva Rose played Ann and Donald's friends. That Girl was developed by writers Bill Persky and Sam Denoff, who had served as head writers on The Dick Van Dyke Show earlier in the 1960s.
That Girl
1966
The Tonight Show Starring Johnny Carson
The Tonight Show Starring Johnny Carson is a talk show hosted by Johnny Carson under The Tonight Show franchise from 1962 to 1992. It originally aired during late-night. For its first ten years, Carson's Tonight Show was based in New York City with occasional trips to Burbank, California; in May 1972, the show moved permanently to Burbank, California. In 2002, The Tonight Show Starring Johnny Carson was ranked #12 on TV Guide's 50 Greatest TV Shows of All Time.
The Tonight Show Starring Johnny Carson
1962