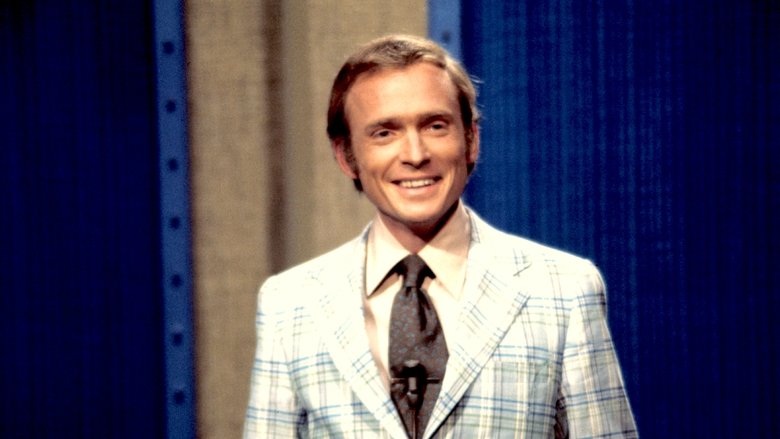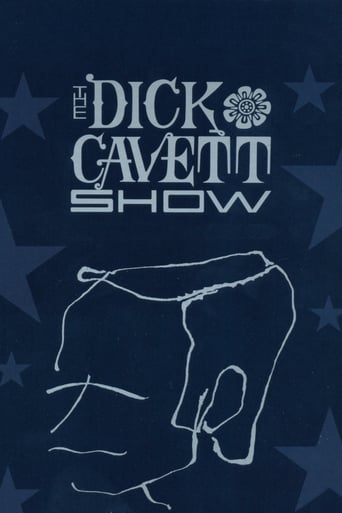 The Dick Cavett Show Season 6
September. 21,1971
The Dick Cavett Show has been the title of several talk shows hosted by Dick Cavett on various television networks.
Episode 174 : Alfred Hitchcock
June. 08,1972
Dick Cavett spends 90 minutes with legendary film director Alfred Hitchcock in a 1972 interview. Hitch discusses cinema, his life and career, and explains how he pulled off some "ingenious" special effects in his movies. He also discusses actors, screen violence and how he enjoys watching an audience "dipping their toe in the cold water of fear." Included are clips from his films "Psycho," "The Birds" & "Frenzy".
Episode 170 : John Lennon & Yoko Ono, Shirley MacLaine
May. 11,1972
Episode 100 : John Huston
February. 21,1972
Host Dick Cavett welcomes guest director John Huston.
Episode 79 : Frank Capra, Mel Brooks, Robert Altman, Peter Bogdanovich
January. 21,1972
Host Dick Cavett welcomes guests directors Mel Brooks, Frank Capra, Robert Altman and Peter Bogdanovich.
Episode 56 : Groucho Marx, Erin Fleming
December. 16,1971
Host Dick Cavett welcomes guests actor-comedian Groucho Marx, actress Debbie Reynolds, comedian Dan Rowan and Erin Fleming.
Episode 55 : George Burns, author Adelle Davis and The Smothers Brothers
December. 15,1971
Episode 42 : George Harrison, Mick Jones, Gary Wright & Wonderwheel, Ravi Shankar
November. 23,1971
Host Dick Cavett welcomes guests singer-songwriter-musician George Harrison, musician Ravi Shankar and Gary Wright & the Wonderwheel.
Episode 39 : Bette Davis
November. 17,1971
Dick interviews legendary actress Bette Davis. The two-time Oscar winner reads a scene (with Dick) from "Dark Victory" (1939) and sings, "They're Either Too Young or Too Old" and "Hush, Hush Sweet Charlotte". Reflecting on a 43 year career, Miss Davis comments on notables like Errol Flynn ("He thought I was a fool for working so hard") and Greta Garbo ("It's my dying ambition to meet her") and recites her favorite line: "I'd love to kiss you, but I just washed my hair." Also Whitney Stine, author of a recent Davis biography.
Episode 23 : Woody Allen
October. 20,1971
Host Dick Cavett welcomes solo guest director Woody Allen who plays the clarinet.
Episode 19 : Fred Astaire
October. 13,1971
Host Dick Cavett welcomes solo guest singer-dancer-actor Fred Astaire.
Episode 6 : John Lennon & Yoko Ono
September. 21,1971
Host Dick Cavett welcomes his only guests singer-songwriter John Lennon and Yoko Ono.
Related
Father Knows Best
Father Knows Best is an American radio and television comedy series
Father Knows Best
1954
Prime Video
That Girl
That Girl is an American sitcom that ran on ABC from 1966 to 1971. It stars Marlo Thomas as the title character Ann Marie, an aspiring actress, who moves from her hometown of Brewster, New York to try to make it big in New York City. Ann has to take a number of offbeat "temp" jobs to support herself in between her various auditions and bit parts. Ted Bessell played her boyfriend Donald Hollinger, a writer for Newsview Magazine; Lew Parker and Rosemary DeCamp played Lew Marie and Helen Marie, her concerned parents. Bernie Kopell, Ruth Buzzi and Reva Rose played Ann and Donald's friends. That Girl was developed by writers Bill Persky and Sam Denoff, who had served as head writers on The Dick Van Dyke Show earlier in the 1960s.
That Girl
1966
The Tonight Show Starring Johnny Carson
The Tonight Show Starring Johnny Carson is a talk show hosted by Johnny Carson under The Tonight Show franchise from 1962 to 1992. It originally aired during late-night. For its first ten years, Carson's Tonight Show was based in New York City with occasional trips to Burbank, California; in May 1972, the show moved permanently to Burbank, California. In 2002, The Tonight Show Starring Johnny Carson was ranked #12 on TV Guide's 50 Greatest TV Shows of All Time.
The Tonight Show Starring Johnny Carson
1962