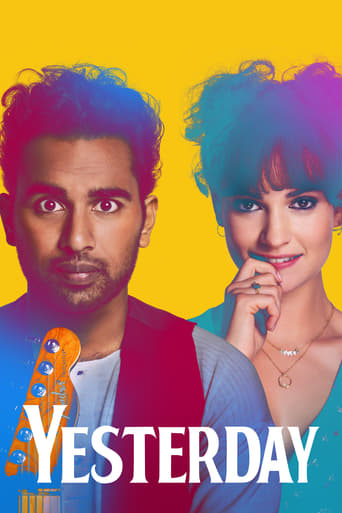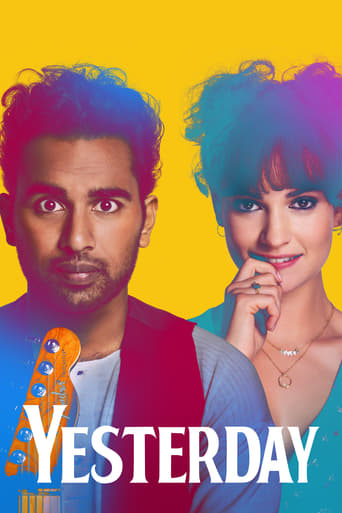 Yesterday
June. 27,2019 PG-13
AD: This title is currently not available on Prime Video
Jack Malik is a struggling singer-songwriter in an English seaside town whose dreams of fame are rapidly fading, despite the fierce devotion and support of his childhood best friend, Ellie. After a freak bus accident during a mysterious global blackout, Jack wakes up to discover that he's the only person on Earth who can remember The Beatles.
Reviews
Surprisingly incoherent and boring
... more
Excellent, Without a doubt!!
... more
The film never slows down or bores, plunging from one harrowing sequence to the next.
... more
I enjoyed watching this film and would recommend other to give it a try , (as I am) but this movie, although enjoyable to watch due to the better than average acting fails to add anything new to its storyline that is all too familiar to these types of movies.
... more