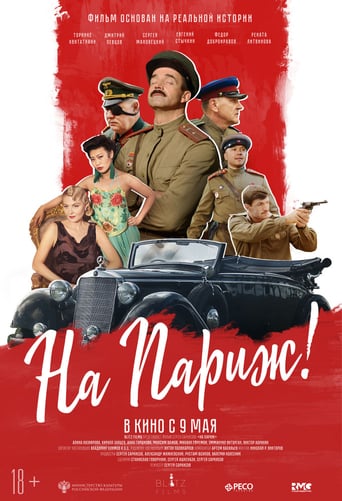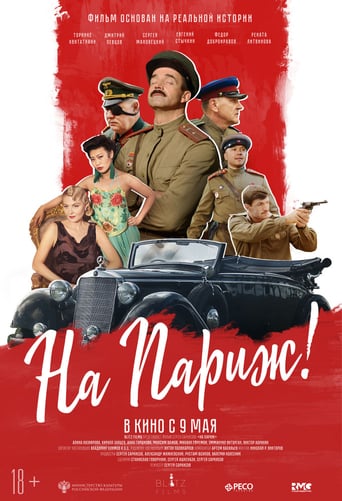 To Paris!
May. 09,2019
AD: This title is currently not available on Prime Video
An amazing story of tank crewmen who had gone through the war hand in hand and decided to celebrate the great victory in Paris. The friends, who had survived the dreadful experience of war, reached Berlin and set their eyes on a new course in life involving love, breath-taking adventures and their dream town Paris. The movie is based on real events.
Reviews
Wow! Such a good movie.
... more
For all the hype it got I was expecting a lot more!
... more
Although it has its amusing moments, in eneral the plot does not convince.
... more
The acting in this movie is really good.
... more