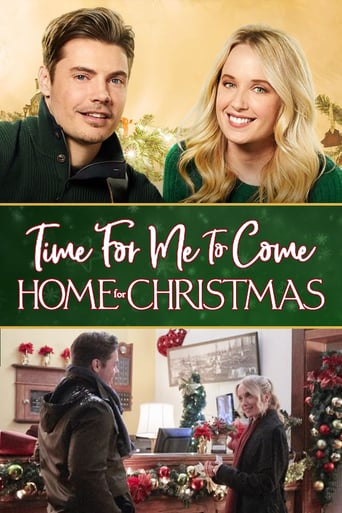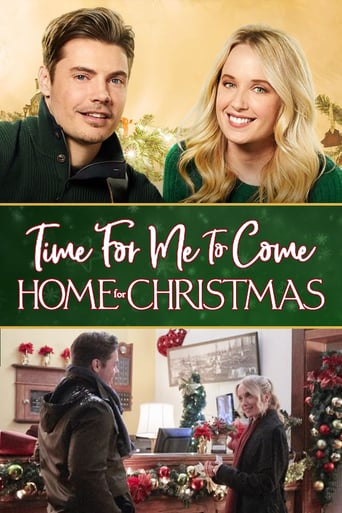 Time for Me to Come Home for Christmas
December. 15,2018
AD: This title is currently not available on Prime Video
Famous musician Heath and small-town girl Cara are each traveling back to Oklahoma for the holidays when they get stranded in Chicago. Despite his fame, she has no idea who he is, but they hit it off—and she even ends up providing some inspiration for the Christmas song he's writing.
Related
Flip That Romance
Rival house flippers, Jules Briggs and Lance Waddell, renovate dual sides of a duplex and rekindle an old romance.
Flip That Romance
2019
Holiday for Heroes
A woman and a soldier exchange letters for a year before their worlds collide.
Holiday for Heroes
2019
A Merry Christmas Match
Corey Calvin lives in a ski village where she works at her late father's local antique shop, having sidelined her her big city dreams of becoming a theater director. When Los Angeles hunk Ryder Donnelly comes into her shop, sparks fly and she starts to wonder what could be.
A Merry Christmas Match
2019
Angel Falls: A Novel Holiday
Hannah is a book editor and she must work with her former rival Ryan to help a potential writer find her way. However, life seems to have other plans for Hannah as Angel Anthony reminds the duo about the miracle of Christmas and the value of community.
Angel Falls: A Novel Holiday
2019
Double Holiday
Rebecca must throw the company holiday party with office rival, Chris. It coincides with Hanukkah, so she must juggle her work, family traditions, and nemesis to make the party a success.
Double Holiday
2019
Write Before Christmas
A recently single Jessica sends Christmas cards to people who have impacted her life—the aunt who raised her, her younger brother in the military, a popstar who was part of the soundtrack of her life, the music teacher who inspired her, and the best friend who always tells the truth.
Write Before Christmas
2019
Check Inn to Christmas
Julia Crawley and Ryan Mason must unite their families during Crestridge's Centennial Christmas celebration in order to save their family inns from a chain resort.
Check Inn to Christmas
2019
A Christmas Love Story
A youth choir director needs to write a big song for the Christmas Eve show but finds herself distracted when a boy with a golden voice joins her choir, which will come as news to his widowed father.
A Christmas Love Story
2019
Christmas Harmony
A young woman returns to her small hometown to rediscover music, family bonds, and the magic of the Christmas season.
Christmas Harmony
2018
Christmas on Honeysuckle Lane
Emma Reynolds returns to Oliver's Well to celebrate Christmas for the last time with her siblings in the home they grew up in. After their parents recently passed, the siblings reluctantly agree to sell the family home on Honeysuckle Lane after the New Year, leaving Emma in charge of its belongings. While antiques expert Morgan Shelby appraises Emma's mother's collection, they find a hidden surprise in an antique desk that takes them on a journey to discover the power of love and family during the holidays.
Christmas on Honeysuckle Lane
2018