Easter
December. 21,2018
This title is currently not available on Prime Video
Easter is a five story-arc opera about the coming-of-age of juking. The first of its tales aptly deals with contemporary civil unrest with foci on the interrelationships between law enforcement in communities it serves, and corruption within the justice system as a whole. It unfolds from the perspective of an African-American male who feels circumstantially slighted by society, and because of that, takes the law into his own hands and goes on a rampage which erupts into a war in the process.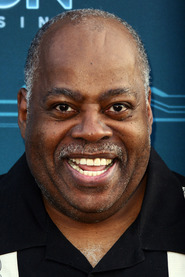 Reginald VelJohnson
as Alven
Reviews
Surprisingly incoherent and boring
... more
Fun premise, good actors, bad writing. This film seemed to have potential at the beginning but it quickly devolves into a trite action film. Ultimately it's very boring.
... more
I am only giving this movie a 1 for the great cast, though I can't imagine what any of them were thinking. This movie was horrible
... more
what a terribly boring film. I'm sorry but this is absolutely not deserving of best picture and will be forgotten quickly. Entertaining and engaging cinema? No. Nothing performances with flat faces and mistaking silence for subtlety.
... more