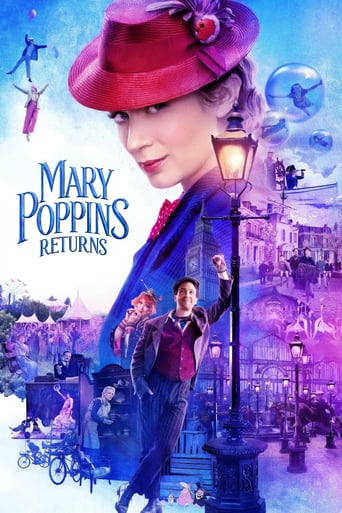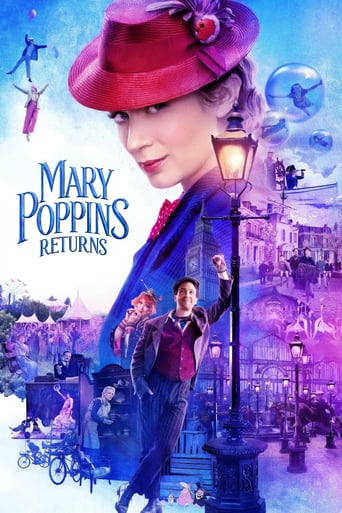 Mary Poppins Returns
December. 13,2018 PG
AD: This title is currently not available on Prime Video
In Depression-era London, a now-grown Jane and Michael Banks, along with Michael's three children, are visited by the enigmatic Mary Poppins following a personal loss. Through her unique magical skills, and with the aid of her friend Jack, she helps the family rediscover the joy and wonder missing in their lives.
Reviews
It's a joyous, uplifting film that soars under the London sky and inspires a whole new generation to the Mary Poppins magic. If you're looking for a film that personifies happiness, this is it!
... more
Although it has its amusing moments, in eneral the plot does not convince.
... more
Pretty good movie overall. First half was nothing special but it got better as it went along.
... more
Let me be very fair here, this is not the best movie in my opinion. But, this movie is fun, it has purpose and is very enjoyable to watch.
... more
The story, direction, characters, and writing/dialogue is akin to taking a tranquilizer shot to the neck, but everything else was so well done.
... more