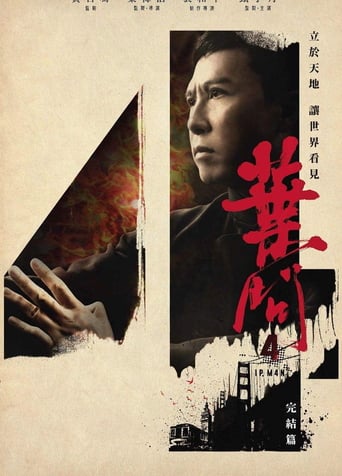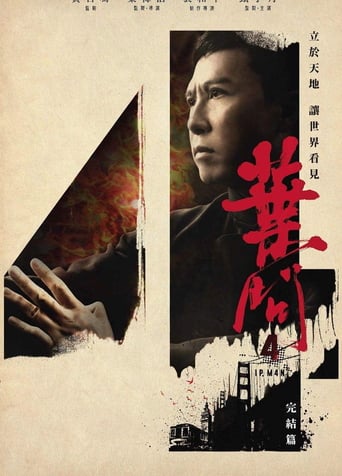 Ip Man 4: The Finale
December. 20,2019 PG-13
AD: This title is currently not available on Prime Video
Ip Man 4 is an upcoming Hong Kong biographical martial arts film directed by Wilson Yip and produced by Raymond Wong. It is the fourth in the Ip Man film series based on the life of the Wing Chun grandmaster of the same name and features Donnie Yen reprising the role. The film began production in April 2018 and ended in July the same year.
Related
Doctor Sleep
A traumatized, alcoholic Dan Torrance meets Abra, a kid who also has the ability to "shine." He tries to protect her from the True Knot, a cult whose goal is to feed off of people like them in order to remain immortal.
Doctor Sleep
2019
Joker
During the 1980s, a failed stand-up comedian is driven insane and turns to a life of crime and chaos in Gotham City while becoming an infamous psychopathic crime figure.
Joker
2019
Aladdin
A kindhearted street urchin named Aladdin embarks on a magical adventure after finding a lamp that releases a wisecracking genie while a power-hungry Grand Vizier vies for the same lamp that has the power to make their deepest wishes come true.
Aladdin
2019