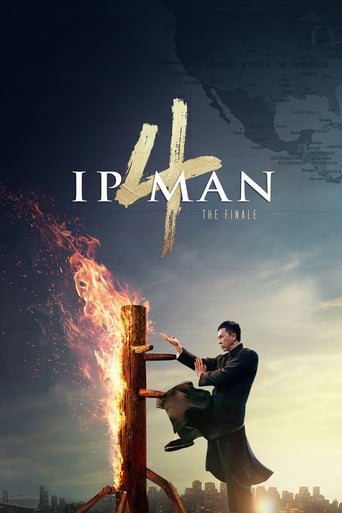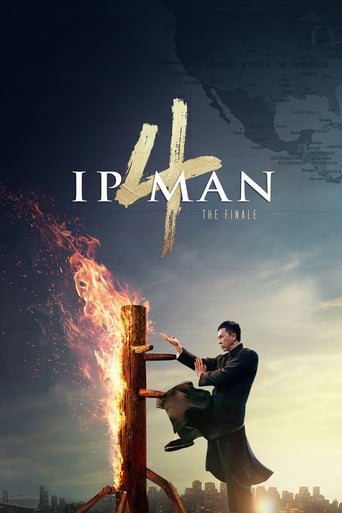 Ip Man 4: The Finale
December. 19,2019
AD: This title is currently not available on Prime Video
Following the death of his wife, Ip Man travels to San Francisco to ease tensions between the local kung fu masters and his star student, Bruce Lee, while searching for a better future for his son.
Reviews
Let me be very fair here, this is not the best movie in my opinion. But, this movie is fun, it has purpose and is very enjoyable to watch.
... more
An old-fashioned movie made with new-fashioned finesse.
... more
It's easily one of the freshest, sharpest and most enjoyable films of this year.
... more
A terrific literary drama and character piece that shows how the process of creating art can be seen differently by those doing it and those looking at it from the outside.
... more