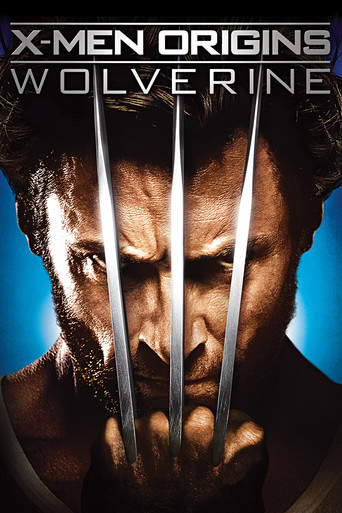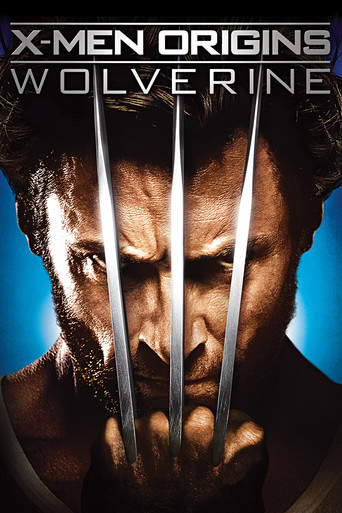 X-Men Origins: Wolverine
April. 28,2009 PG-13
AD: This title is currently not available on Prime Video
After seeking to live a normal life, Logan sets out to avenge the death of his girlfriend by undergoing the mutant Weapon X program and becoming Wolverine.
Reviews
X-Men Origins: Wolverine is stupid fun. The director, it seems, was so concerned about squishing every cameo, action sequence and plot twist into the rushed film, that he forgot to make it somewhat believable and/or coherent. This adamantium apple fell pretty far from the tree.
... more
I gave the movie a 7 just because i enjoyed a lot the first hour of the movie. I didn t know why it has that low rating, i would have given it an 8 or 9. The enthusiasm stopped when Gambit appeared and stopped Logan from killing his brother, just because he slapped him earlier and, besides, he jumped out of nowhere like he wasn t 2ft behind Wolverine. Ok, movie wasn t rined, still a few bad things, but when Kayla appeared from the dead i knew it all ended. Logan, talking to her, said he will follow his insticts, and right before he was about to kill Victor he didn t do it because Kayle said to not do it.Nice contradiction 5 minutes after Wolverine said what he will do. He said before that he wanted to klll Stryker then he left the building. WHAT IS WRONG WITH YOU , LOGAN? He also helped Kayla s sister to escape, like a broken heart and the mind blown from that woman wouldn t be enough to stop listening to her..Final scenes? Non-sense, why Logan was careful to not fall from the top of the reactor, but when it collapses, he ends up jumping with no hesitation?. Kayla dies probably from hemoragy, so she couldn t have been saved at all and Wolverine was trying in vain to save her? Horrible. It could ve been such a great movie but I'm disappointed. Friends told me that Wolverine movies are lame, exception Logan, but i didn t want to believe them, my mistake
... more
WARNING: I AM SOMEWHAT BIAS TO ALL X-MEN/ WOLVERINE MOVIESEven though I am bias to these movies, I have tried to put my personal likings to the side and give a fair review to this movie. X-Men Origins: Wolverine is the first solo movie for Hugh Jackman's Wolverine and comes in with a bang! Solid backstory about Logan and his brother and how they grew up. Good supporting roles and intense action throughout the movie. The one star I would take away from this movie would be for predictable action scenes, however excellent resolution. More background on how wolverine was created and where he has come from. All in all, I really enjoyed this first insert to the wolverine trilogy and recommend this movie to 13+ and anyone who enjoys action adventure movies!
... more
A spin-off to the original X-Men Trilogy that tries to bring the story of Wolverine from its origins, X- Men Origins: Wolverine is an absolutely bland, boring & brainless example of its genre that's poorly structured, terribly narrated & shoddily performed and is a myriad of cringeworthy special effects, awful dialogues, lifeless characters & dull action.The story of X-Men Origins: Wolverine focuses on Logan's early years and his relationship with his brother which eventually turns sour due to the latter's disregard for human life. The main narrative follows his time with Team X, a squad of mutants working for William Stryker, and the impact it has on his later years when he decides to leave & settle for a quiet life.Directed by Gavin Hood, the film skims through Logan's early years as a kid to his service in many wars along with his brother over the course of US history before slowing down in the modern time, where the main plot surfaces. Hood's direction is lame, as he simply stacks one segment on top of another with no build-up or anything, and leaves it totally hollow from the inside.The action is so over-the-top that it is laughable most times, Visual effects are equally cartoonish, characters don't exhibit an ounce of depth in their arcs, and the story doesn't carry any emotional weight either. The acting from its entire cast is forgettable, for not one actor succeeds in leaving a positive impression in their given roles, and even Hugh Jackman fails to sideline any of its shortcomings.On an overall scale, X-Men Origins: Wolverine commences the spin-off series on a lacklustre note and is one of the worst superhero films in existence. Falling short in all departments of filmmaking, there is nothing in its cliché-ridden screenplay that we haven't seen before plus its 107 minutes of runtime is so tediously handled that it is an ordeal to sit through. To summarise in a sentence, X- Men Origins: Wolverine is as clumsy & unstimulating as origin stories can get.
... more