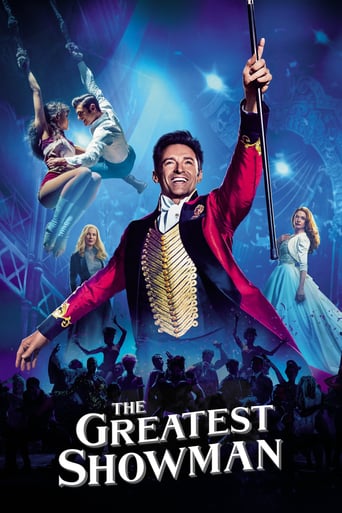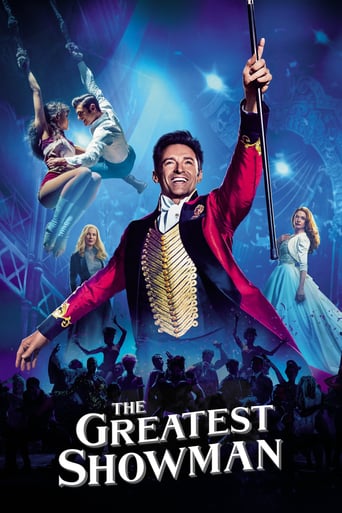 The Greatest Showman
December. 20,2017 PG
AD: This title is currently not available on Prime Video
The story of American showman P.T. Barnum, founder of the circus that became the famous traveling Ringling Bros. and Barnum & Bailey Circus.
Reviews
I love this movie so much. I really do think its my number one. Ive never felt this good when ending the movie. Its one of those movies you wish would mever end and your dreading the ending coming.
... more
What else do you need from a musical. Visually and musically Stunning.
... more
Story is way off the real P T Barnum, but.... forget about him and see the film for what it is, everyone has a fallen into the trap of trying to fit inmore than ever, especially teenagers of today watching this I find that people can enjoy who they are for a little while until they go back into phone zone! 10/10 feel good family film, music was surprisingly enjoyable!
... more
Nice feel good movie. Ignore the critics. Predictable story, but that's not at all boring.
... more