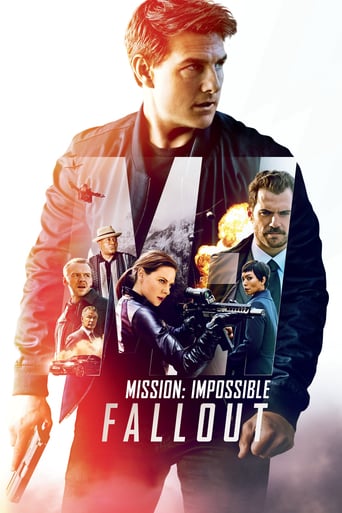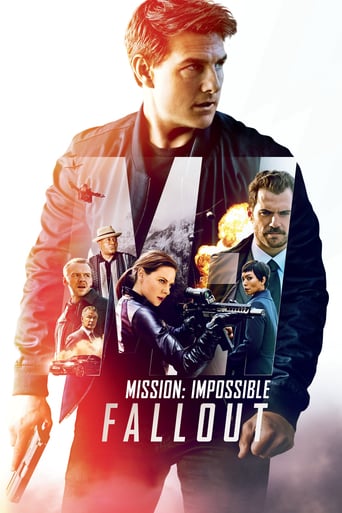 Mission: Impossible - Fallout
July. 13,2018 PG-13
AD: This title is currently not available on Prime Video
When an IMF mission ends badly, the world is faced with dire consequences. As Ethan Hunt takes it upon himself to fulfill his original briefing, the CIA begin to question his loyalty and his motives. The IMF team find themselves in a race against time, hunted by assassins while trying to prevent a global catastrophe.
Reviews
It's entirely possible that sending the audience out feeling lousy was intentional
... more
Although I seem to have had higher expectations than I thought, the movie is super entertaining.
... more
Through painfully honest and emotional moments, the movie becomes irresistibly relatable
... more
It's the kind of movie you'll want to see a second time with someone who hasn't seen it yet, to remember what it was like to watch it for the first time.
... more
Tom cruis is acting like it's reall life hope he's going on
... more
Excellent, thrilling, visually dazzling- a great time at the movies! This one's definitely worth a trip to the theatre. Tom Cruise does an amazing job in this role, though it's hard for the supporting actors to measure up. Regardless, this was an awesome film. Go see it!
... more
Jesus christ, peppernickel flatter seed! This movie was heinous. I've never seen such a tragedy on a screen, it was like nam all over again. I remember the first galloping carriage absolutely placid! And Tom Cruise more like Tom Bruise after that stunt, piece of rabbit. Judge Judy could've directed a better movie then this. My favorite part was definitely when I WASNT EFFING THERE GOD RABIT! I enjoyed my twizzlers with a side of celery seasoning. Besides that it was dr phil you could catch me outside.
... more
Actually quite entertaining! Tom Cruise is excellent as ever.
... more