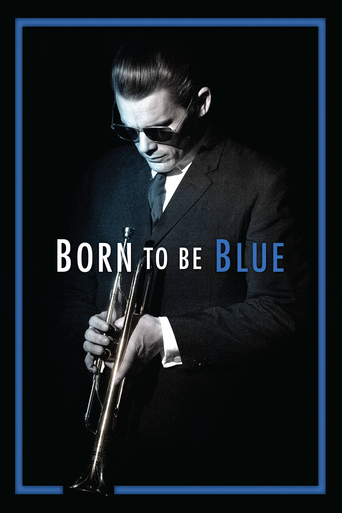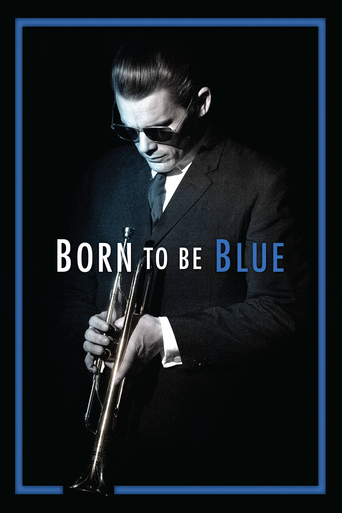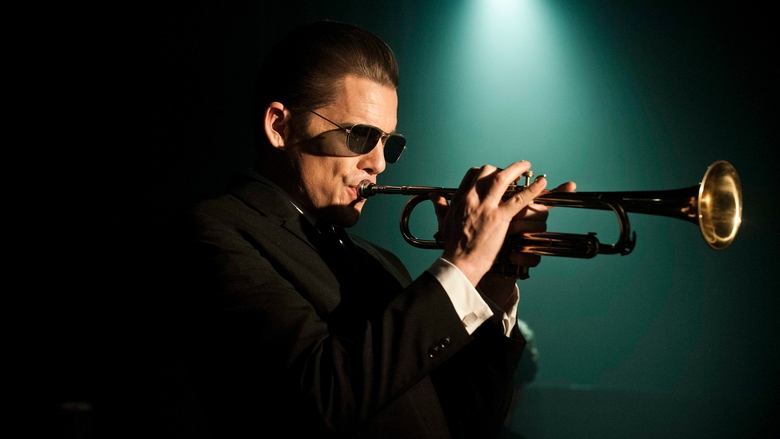 Born to Be Blue
September. 13,2015
AD: This title is currently not available on Prime Video
A jazz legend finds love and redemption when he stars in a movie about his own troubled life to mount a comeback.
Reviews
This is the second movie i had a question about yet i could not post it on the FAQ. I was just curious as to what happened to Jane's baby?
... more
Ethan Hawke is my favorite actor and I make it a point never to miss his movies. Just for that reason I know about 'Born to be Blue'. Where I live, this movie will never get screened in a movie hall, I'll never find a DVD and it will probably rarely be ever shown on TV. I guess even in Canada(Chet Baker's home country), not many have seen it yet. Such is the low profile of Ethan Hawke's art cinema role preferences that most of the times people come to know about these movies long after they are released. That trend is in-fact exemplified by this semi-fictional biopic about Chet Baker, the prolific jazz trumpeter, heroin addict and a free spirit.The story is a bit of a noir mixed with real life incidents. It plays like a heroin fueled jazz improvisio. Chet Baker, the artist on whose life it is based on, was a bit of an enigma himself. Starting way back in the heydays of jazz, Chet was a white artist making his mark in the black dominated music scene. Estranged from his father and addicted to substance abuse, he was on a lookout for love that was always around the corner but never enough. A typical self destructive musician. The biggest crest in the plot comes in the form of actual physical harm. Details are unclear but some rivalries lead to him getting beaten up and losing his ability to play the trumpet. We see a lot of movies about 'comebacks' but this one is real. It is not just about overcoming defeat or depression. It is about finding yourself being propelled by passion and passion alone to achieve something impossible.Ethan Hawke has done it again! Ever since Gattaca, I have found his performance mesmerizing. As Chet Baker, he embodies the pain and madness of a jazz artist so brilliantly that you would forget the flaws of the person and start loving him for what he is. Oh! and Hawke sings in his own voice in two of the songs. Soundtrack of the movie consists of some of the best Jazz standards and songs performed by David Braid. So, if you're a jazz aficionado then you should not miss it for the world. Carmen Ejogo is a fresh face from England and plays the persistent love interest of Chet in the film. This is her first performance that I've come across and she is scintillating. To say that her role is split in two parts is enough preview without spoiling the rest. I implore you to go watch this film. Go with a lover if you can because it is about heartbreaks more than personal struggles.
... more
To start is necessary to say that this movie wouldn't be half as good without Robert Budreau's vision. Otherwise, it would be just another bio-pic about a musician that people kinda forgot.Burdreau's bold decisions, like using the black and white "footage" of the movie Chet was staring as flashbacks, and by that, having one actress, the lovely Carmem Ejogo, playing two parts, both as Jane and Elaine, or having two actors on one row, like Dick, by Callum Keith Rennie and Joe Cobden. If half of the success was on the decisions of the director, the other half it has to be on Ethan Hawke's performance. He incorporated completely the character of Chet. Everything, from the body language, the gestures, the expressions, the pantomime at the trumpet and the voice. The way of talking was pure Chet Baker, part smooth and romantic, part cynical and hopeless. The insistence with the fake teeth. All of that was pure Chet. Hawke is a hard actor to lose on the character, there's always something that identifies Hawke, that makes you remember "Training Day", the "Before Trilogy" and even "Sinister", that common thing to his performance in those otherwise completely different movies. But in "Born To Be Blue" Hawke vanishes inside the character, maybe for being as cool as the actor, but in no moment I could see other person but Chet Baker. For me, that will be his image, more than any other actual footage of the musician.Talking performances, the co-star Carmem Ejogo was just delightful. And even both parts not being superficially much different, there was nuance. Elaine and Jane had different dynamics with Chet, and most of it pass under the radar, but to make it work as it did in the final cut, it was great. And there was Callum, the eternal Great Ashby, but here he delivers a solid performance as the producer Dick Bock, sometimes a worried friend, sometimes a guy that is tired to trying to save someone who don't want to be saved.The story. Well, that's an unauthorized bio-pic, and its synopsis state already that this is "A re-imagining of jazz legend Chet Baker's musical comeback in the late '60s". How much of what we see in the movie is factual? How accurate is Budreau's script? Does it matters that much? Born to be blue is engaging, not 'cause its a bio- pic, but 'cause it's a good movie, with a good script, a good directing and good performances. What's true or not, we may let it to the next documentary on Chet Baker.This is a must watch!!!
... more
This film tells the story of a great jazz musician, who has an addiction to heroin. He tries to stay clean and get back into the music world, but doors don't reopen easily."Born to Be Blue" tells a heart wrenching story of a man who lives through tough times. He gets tremendous support from his wife, and their relationship is positive and touching. He works hard to make a comeback, and I find it so touching.The songs in the film are very good. I wonder if Ethan Hawke does all the singing, because he has this soothing voice which almost makes him the new Michael Buble. I enjoyed watching the film.
... more