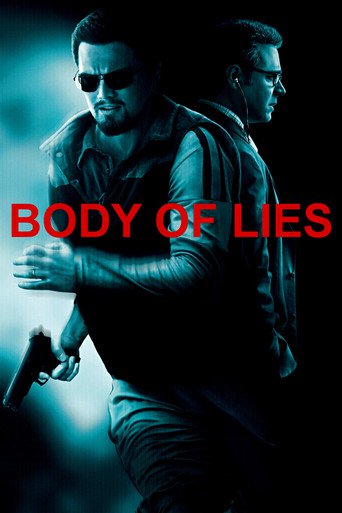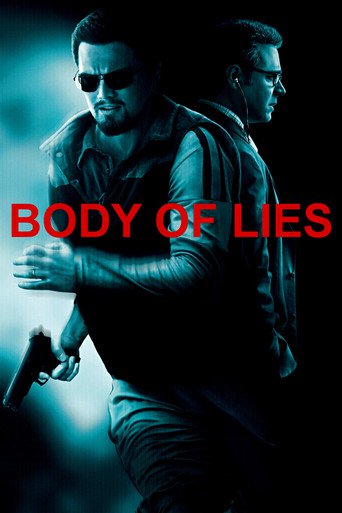 Body of Lies
October. 10,2008 R
AD: This title is currently not available on Prime Video
Body of Lies follows CIA operative, Roger Ferris, as he uncovers a lead on a major terrorist leader suspected to be operating out of Jordan. When Ferris devises a plan to infiltrate his network, he must first win the backing of cunning CIA veteran Ed Hoffman and the collegial, but perhaps suspect, head of Jordanian intelligence.
Reviews
Look forward to thrills and if done right a nice two hour ride of entertainment. This is done right! Lets all acknowledge that our favorite stars are giving their best here as well as the Director. This team pulls off telling a good story that is believable and tense. The viewers attention span is never abused and there are some scenes that reach out and grab you and wont let go a good thing. Its interesting to note how powerful and respected (as well as hated) the CIA is. This organization can go into a country and wreck havoc and leave before that country even knows what hit it. This accounts for such hatred around the world for America. We use these forces and other special forces to make sure we get what we want just like the other fellow only we do it better. I particularly liked the use of Drones in this movie which demonstrate just how effective and powerful they are and will continue to be. There is no defense against them and they can be used for so many reasons. Right now we have superiority in this technology but it wont last. However look for anti-drone technology to enter into the arms race. Note the street life of the Middle Eastern countries full of outdoor cooking, heavy traffic and people coming and going non-stop. Also consider how in certain parts of the certain cities how devastating a bomb blast would be and there is no prevention against it either. That's why retribution is swift on those that do this cowardly act. I also found it interesting and "true" of how miscellaneous people send email congratulations to bombers who do a good job of blowing something up encouraging and praising them in the name of Islam? Sad but true as with any ancient manuscript it can be twisted and turned inside out and away from its original intent especially when dark forces prevail. The real Truth cannot be so easily manipulated but people can when it is mixed with lies. Keep this in mind the next time hindsight visits with you. Its telling you what you didn't know or do or not do after the fact proving that we know not what we do and need insight above all things. The world suffers from a lack of insight nicely portrayed in this movie as a reminder. Enjoy a hearty sandwich with a tasty drink and a snack is a must have or you may fidget or bite nails at some point of the thrill riding here. Enjoy
... more
In this convoluted story of Leonardo DiCaprio as an anti-terrorism agent doing the wet work for the CIA in Jordan and elsewhere in the Middle East, the chief distinction is between DiCaprio on the one hand, getting his hands dirty among the dust and squalor of cities like Aman, Jordan, and Russel Crowe, the savvy and dispassionate controller back in Washington, playing with his kids in the backyard and doing the laundry while issuing orders over his phone headset. They're friends, in a frosty kind of way, but part company, so to speak, at the end. That's after Crowe's promise of protection fails, DiCaprio is kidnapped by the jihadists, has a couple of fingers turned into road kill with a ball peen hammer, and falls in love with a nurse in Jordan, Golshifteh Farahan.Now, first of all, it's easy to see how DiCaprio would be captivated by Golshifteh Farahani. She is very appealing. The actress was born in Iran and has lived in Paris. Her native Farsi is overlaid with French harmonies and it turns her euphonious English into a melody. It's not an inept trope since Farahani is also a practiced musician and has performed with professional bands. DiCaprio is like one of those anthropologists who has "gone native" and refuses to come home. He grows to like the Middle East, represented by his girl friend, but I would have been turned off by her once she began administering the traditional course of treatment for rabies -- shots right into the abdominal cavity. I'd rather have the rabies.There has been a spate of movies about gathering intelligence and operating against jihadists or war lords in the Middle East lately. Surprisingly, most of them are pretty good -- especially "Blackhawk Down" and the two directed by Katherine Bigelow, "The Hurt Locker" and "Zero Dark Thirty." This one is more cynical than most. It has a modicum of action and is filled with suspense.Worth seeing.
... more
LEONARDO DICAPRIO was brilliant in this movie and he was ably supported by Russell Crowe.Mark Strong was strong(no pun intended) in the few scenes he was featured.The Thing that I like most about this film is its realism.The story was something i felt i have already seen before but quite interesting to follow. CIA tries to take down a terrorist leader.. action / drama and thriller moments mixed to a enjoyable movie. There are quite many things to keep track so pay extra attention to the story. Overall a well done movie.With fantastic editing and a well-structured story, Body of Lies is a dark, gritty, and complex spy thriller.Leonardo DiCaprio plays a CIA agent undercover in the Middle East, gathering intelligence on an Al-Qaida terrorist network, negotiating and double crossing with both the Jordanian security service and his CIA superior (a very snaky Russell Crowe). There's quite a lot to take in during the early stages of this movie and there's some well staged action scenes.
... more
Let me count the ways I hated it.Racist. USA the good guys catching the bad guys forever and ever amen.Leonard Di Caprio playing Ferris throws the credibility metre on high alert. Why on earth would he think his Iranian gf would not be a target for whatever enemy.Hard to track all those enemies wearing "towels" as per the CIA running all these operations from a bunker somewhere USA, it must look like a video game.I skipped a lot of scenes.The racism was rampant all through it. Crude, rude and hateful.Russell Crowe as the big cheese mouthed his hate and disconnect while dealing with his small children, kinda priceless watching that.All in all a waste of time, all the scenes looked like a movie set in the back of beyond, falling down in pieces with poverty everywhere. Except for Dubai.And script? Was done better in many other movies before it. They're all the same, it depends on the writers. And these failed.2 out of 10
... more