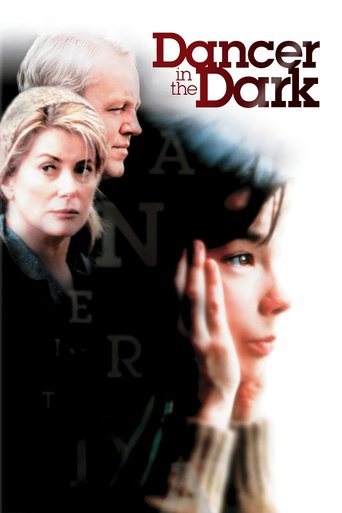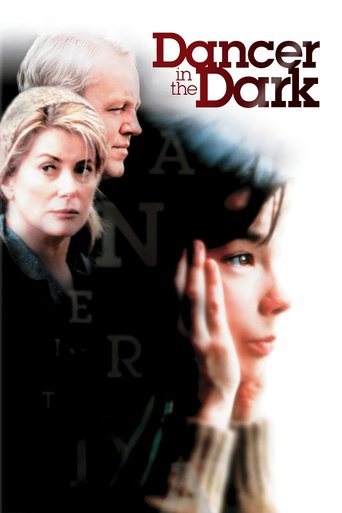 Dancer in the Dark
May. 17,2000 R
AD: This title is currently not available on Prime Video
Selma, a Czech immigrant on the verge of blindness, struggles to make ends meet for herself and her son, who has inherited the same genetic disorder and will suffer the same fate without an expensive operation. When life gets too difficult, Selma learns to cope through her love of musicals, escaping life's troubles - even if just for a moment - by dreaming up little numbers to the rhythmic beats of her surroundings.
Reviews
This is my favorite movie from the brilliant director Lars von Trier. I did not only watch the movie with my eyes, I felt it in every corner of my heart. It was so powerful, that every time I think of the movie, I remember the feelings I had when I first watched it. It is one of those rare movies that will follow you through your entire life. And I appreciate this.
... more
This is a very unique film on many levels. It is a musical, but certainly not your typical musical. It is by far, the absolute most depressing film I have ever seen, and I actually generally enjoy depressing films, this one definitely took the cake for me. The songs are joyous up until the very end, and the performance by Bjork is beyond outstanding, she absolutely should have won the Oscar that year for her song, and I maintain she should have been nominated for best actress, she would have kicked Julia Roberts butt in the lead actress category. It is a shame Bjork will never act again, but after this movie, I wouldn't act again either. I hated everyone in this movie so much except for Bjork, her son, and her friend at work. Everyone else was condemnable, and it was beyond me when the final 1/3 of the film unfolds, it was already a very depressing film, and the final third officially made it the most depressing film, without any sort of hope at all, period. It is true, that somehow there is joy in her mind which plays out in the songs in her head, which we see on screen, just as we have throughout the film, but this is far and away the best film to watch if you need a reminder of why your life is not that bad. Even though I will never watch this again, I still think it is worth watching once, if only for Bjork's performance and the wonderful songs and performances of them. The film is well-done and the acting is good all around, the camera work is nice, the songs are great, and the film has a very gritty quality to it. I did love the tenacity of the main character, even though things are so dire, and they are not looking any better. A movie that is hard to recommend, but worth watching, if you can stomach films that are depressing beyond anything you have probably seen before, the only other film I felt comes close is "Requiem for a Dream" in terms of depression.God Bless ~Amy
... more
Well, I'm not an especially big fan of the work of Lars Von Trier, and i had actually never listened to Bjork's music at all before this movie. Lars von Trier has just never impressed me as a filmmaker. I've always admired the visuals in his movie, like the opening of Melancholia and Antichrist, but none of the movies I had seen from him seemed to be anything special. Until I saw this movie. Now, I'm still not a Von Trier fanboy, but, goodness, I love this movie. It definitely is not for everyone. The style of the movie may be hard for some people to look past, and, admittedly, it was hard for me to digest for the first half-hour or so. But, after the first song "Cvalda", I was completely sold on this movie. I didn't even notice the grainy style of the old digital camera. It's a movie that is definitely more subtle than other Von Trier films. Now, it's not incredibly subtle, but there are some things I noticed the second time around that I didn't catch the first time. For example, during the song sequences, the colors are actually brighter and more vibrant, but it's almost invisible in a first viewing. At least, it was to me. I was raised on musicals, and this one does hold up in its own quirky way. The music is Bjork, and if you are familiar with her, then you will know what to expect. I didn't, and to hear music like this kind of took me aback. However, most of the singing is very good, and this movie completely sold me on Bjork's singing abilities, and I'm glad I was introduced to her through this movie. And, it is a very emotional movie. When it was over, me and my uncle (with whom I watched it with) just sat there in complete silence. Needless to say, the story and music and ending added up to make a fantastic movie. It was so impressive to me, that the very next day, I watched it again. The style is still somewhat odd to me, but it's grown on me. Not for everyone, but if want something that's experimental or emotional or both, check it out.
... more
Okay is not a good word to describe this movie. It is not bland or mediocre; rather it dips into both Oscar and Razzy territory... a lot. Lets start off with the positives:Interesting camera style, which at first feels artsy-fartsy, but works surprisingly well (except for in above shots), and immerses you into this world as if you were an unnamed characterAMAZING acting from all of the supporting cast. Bjork's performance was inconsistent (I'll talk about that later), but everyone else in this film was very, very good I can actually follow what's going on! While I love movies like 2001 (very few artsy movies are actually good, but some are), they can be very, very, VERY abstract (sort of their draw too, I guess), but this one was easily followable, without shoving everything in the audiences face. Now for the shitstorm:The plot holes and technical inconsistencies. Maybe you can chock this up to my CinemaSins nature, but I can't stand plot holes and inconsistencies, especially when they are obvious. And this one has a lot. For example, when Bill first shows off his gun, it is a revolver, and when we see it again in the film later, it is an M1911. While both would make sense for a police officer of the time (which Bill is), he is explicitly mentioned as having only 1 gun, his standard issue police firearm, which is also a major plot point of the film. There are also tons of inconsistencies (this is DEFINITELY NOT THE 1960s, despite the film claiming it as so), like the model of train and SEVERAL background issues. If you nitpick a lot, then this film will give you headaches and nightmaresThe writing. I may have said that the acting was superb, but the writing isn't. While the plot itself was very good, it was just handled very poorly. A good script has a plot that revolves around the characters, and fits with those characters. When a character does something in a good script, it feels like THAT CHARACTER performed said action out of a reason befitting of them (I.E. The joker's seemingly random actions in the Dark Knight fit with his character very well). These characters feel like they do thing for the convenience of the plot, which breaks the immersion set up with the great acting and camera style. Selma's stupidity. Okay, this one goes into the last issue I mentioned. Selma's IQ is very low (not saying Bjork's necessarily is, but Selma the character is about as bright as nylon is flammable). She is SO STUPID!! This is HIGHLY immersion breaking, and she is a disillusion and (unintentionally) irresponsible mother at best, and and a (this segment has been censored due to explicit use of profanity and offensive language. We apologize for the inconvenience, and will now resume the review. Thank you!) at worst. The verdict:Good acting and well-done camera angels lead to superb immersion. Songs that are varied in how good or bad they are. A terrible script that breaks most of the immersion set up by point one. Blatant inconsistencies that break the remainder of immersion left after number three. A lot of unbelievable circumstances that the plot forces these characters into against any sort of believablity. Final word: A motherload of potential, thanks to great acting and superb camera-work, wasted almost entirely by an atrocious script and so many plot holes that it puts the moon to shame. A good, but forgettable soundtrack to boot. Ultimately: wasted potential; this story needs to be revisited by a writer who knows what the hell he's doing. -5.5/10-
... more