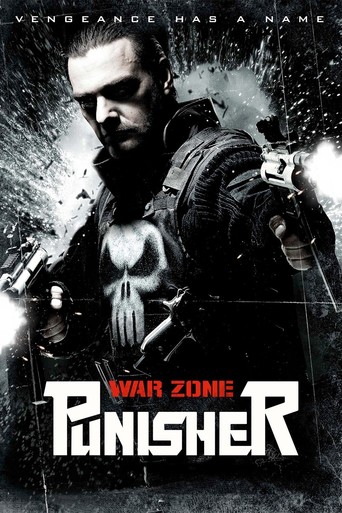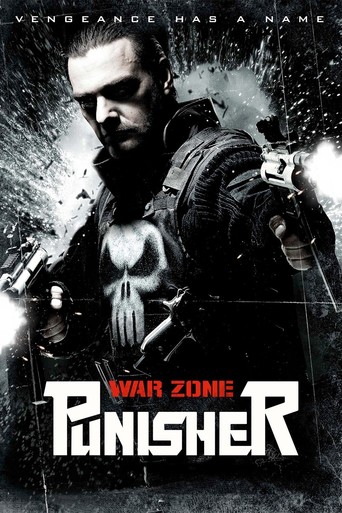 Punisher: War Zone
December. 05,2008 R
AD: This title is currently not available on Prime Video
After hunting down and killing hundreds of violent criminals, Frank Castle (Stevenson), better known to his victims as "The Punisher," faces his most deadly foe yet, Jigsaw.
Reviews
this is by far the best marvel film of all time,and i've seen plenty,and love most that i have seen in my lifetime. Punisher warzone doesn't fail to entertain,with an interesting plot and a action packed adventure you'll want to keep your eyes on the screen until the very end. great actors and awesome performance!
... more
I guess the Punisher isn't one of my favorite superheroes, but I do appreciate what they do with him. He's a guy who kills so many people it's to the part where nearly nobody wants to help him. Wolverine has actually technically killed more people than him. The Punisher seems to work better in contrast to the other superheroes, but at least he's represented pretty good here. That's kind of a problem, because it's weird to see that in a superhero movie. It really is just a standard mob movie, but I did recognize the characters. It was weird how cartoonish some of the Punisher's kills were.Now, I do like the idea of him feeling remorse for accidentally killing an innocent. It does show good character development. I remember Microchip from the comics, even if it was just in the Marvel Encyclopedia. It's nice to see Jigsaw being introduced but he doesn't get to survive unlike the comics. The problem is that this movie is just awkward. It's hard to treat it as a superhero movie or seriously given how over the top the kills are. The movie isn't terrible and I'll give it credit for at least being unique. **
... more
Just saw this movie today after many years and it was awesome i loved it this film was so much better than the 2004 Thomas Jane version of The Punisher. Ray Stevenson was the perfect guy for the job and i liked Jigsaw and his crazy little brother i think everyone did a good job and the enemies were so much better than the fat annoying John Travolta from the previous one. The action and gore reminded me of Marvel's Daredevil and Jessica Jones it was bigger in action and gore than the first film and it had a better story and character development and a good use of humor. This film is nowhere near the mess critics described and the 6.0 out of 10 is pretty low for a film as good as this one and the ending was perfect which meant for a somewhat sequel which i would love to see but i guess we will never find out.
... more
This movie is very entertaining, and if you aren't a comic book fan boy, you will love this movie. But, if you don't like movies that are so bad they hilarious and very entertaining, you will hate this film. It is definitely not a movie that everyone will like, but it is very entertaining. The special effects are hilarious and over the top, and so is the acting. The dialog is very cheesy and hilarious, and again, very over the top. It is like "The Room" of action movies, but trust me, this movie is WAAAAAAY more entertaining the room, and it is WAAAAAY funnier than the room. This movie knows it dumb, and it doesn't take itself seriously. It's just a great movie to watch with friends, and I guarantee you will laugh at this movie. This is probably the best so bad its hilarious movie I've ever seen (its better than Samurai Cop!) Now, I gave this 10/10, and most people believe that this means that Punisher: War Zone is one of my favorite movies of all time. It's not. I give it a 10/10 because its one of the most entertaining movies I've ever seen, and it does everything it aims to do perfectly.
... more