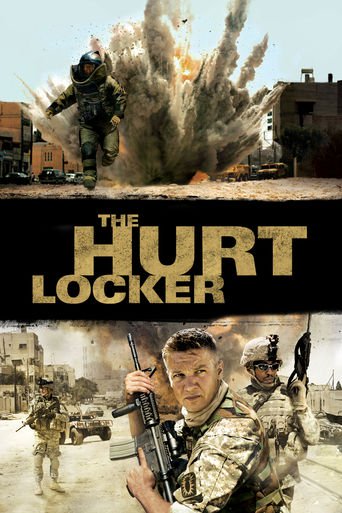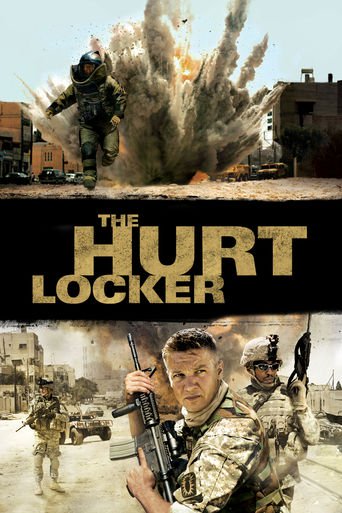 The Hurt Locker
October. 10,2008 R
AD: This title is currently not available on Prime Video
Forced to play a dangerous game of cat-and-mouse in the chaos of war, an elite Army bomb squad unit must come together in a city where everyone is a potential enemy and every object could be a deadly bomb.
Reviews
Yeah see subject. I enjoyed it, but I expected a whole lot more from the amount of awards this movie won, especially over Avatar. And this girl really does enjoy a good war film.
... more
Winner of 6 Oscars. Really?? No better films at the time? Too often too little happens. Tension builds to nothing. I don't enjoy the shaky camera work and still not sure what the film is actually about. Quite tedious, really.
... more
I know it's like beating a deadhorse but having been in the Army as infantry, where we actually called up/escorted EOD at times, I just can't get over the overall lack of realism in this movie. A single Humvee going through Iraq? Nope, doesn't happen. I have tried to watch this movie a few times and I just can't get past the egregious errors they make regarding military practices.I'm sure a civilian watching this might think it's a good movie, so if you haven't served then by all means watch it and enjoy. But I don't know how anybody who put time in the military can watch this and take it at all serious.
... more
War is no picnic, and the heat of active combat is defiantly overwhelming which is powerfully demonstrated in this gritty war drama set in the heat of the controversial Iraq war. Relieving from the political controversies and social commentary of the Iraq War in favor of focusing on the hellish conditions of active combat in the Middle East, director Kathryn Bigelow crafts a tense, action-heavy experience following a team of United States army soldiers facing the unforgiving reality where the odds are tested and the inner beings of the men in uniforms are challenged to great lengths. Rather than setting the action in the midst of a specific battle, the film revolves around a soldier hired to do a job even more hazardous than shooting and dodging bullets of fellow Iraqis: disarming bombs. And it takes an ambitious filmmaker like Bigelow to effectively capture the visceral magnitude of the action and a writer like Mark Boal to illustrate the story to an astounding degree. What results is an authentic portrait of contemporary warfare. It is just another brutal rendition following a small chapter on our country's war in the Middle East. While there are a few breaks taken from the harsh atmosphere and moments revolving around some humor, these come far and few in between. Set in the hot streets of Baghad during the Iraq War, the film follows elite soldiers Sergeant JT Sanborn (played by Anthony Mackie) and Specialist Owen Eldridge (played by Brian Geraghty) of an army bomb disposal unit who hire Staff Sergeant William James (played by Jeremy Renner) as the leader of their squad after their former leader is killed in an bomb disposal attempt gone wrong. At first, he seems like the right guy for the job. However, their loyalties are for him are soon tested upon witnessing his seemingly unorthodox ways of handling his duty as the city erupts into a deadly conflict. On both a technical and narrative standpoint, this film delivers the gold. It is a brutally realistic portrayal of active combat that neither glorifies war or condemns it but simply paints the vicious conditions of a country torn apart by international conflict between the east and west. And it is all captured through a documentary- style cinematography by Barry Ackroyd who adopts his filming style reminiscent to Paul Greengrass. The mastermind by this is Kathryn Bigelow crafts the action with palpable tension that not only ravages the atmosphere but pierces the audiences with a feel they are not watching the action through a screen but instead witnessing it as if they were there in the heat of the moment. Every moment Staff Sergeant William James approaches a bomb preparing to defuse, the suspense quickly revs up as all it takes is one wrong move and he will be vaporized into a fiery explosion. An even greater and tension-filled highlight of these moments is showcased during the car bomb sequence when the soldiers spends his precious time studying a bomb trying to disarm it while his comrades are eyeballed by hundreds of Iraqis with suspicious intentions. The scene is enough to make your heart rate increase to the speed of light. And what Jeremy Renner as James? This actor gracefully gets the job done, portraying the role with humanity and complex personality. It seems like Bigelow knew what she was doing when she casted him as the front-runner. Anthony Mackie and Brian Geraghty makes good use for their role, showing off their acting chops and never letting a moment go to waste. The Hurt Locker is gritty, powerful war picture that captures the visceral energy of active combat and packs a powerful punch with its craft thanks to Kathryn Bigelow at the wheel. Above all, this is likely one of the best modern war movies helmed in recent years, if not a masterpiece of its somewhat underpopulated genre. It is a not movie to enjoy, but simply to experience to understand the grueling conditions of the Middle East under armed conflict.
... more