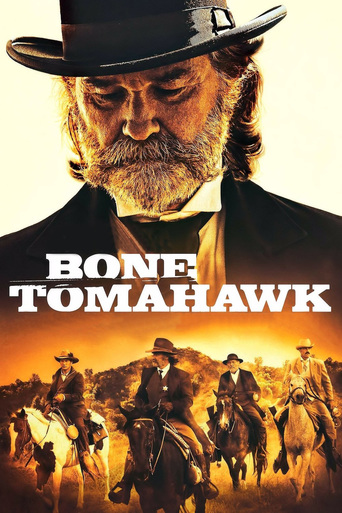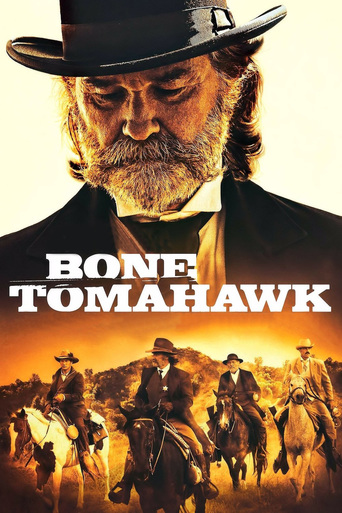 Bone Tomahawk
October. 23,2015 R
AD: This title is currently not available on Prime Video
Four men set out in the Wild West to rescue a group of captives from cannibalistic cave dwellers.
Reviews
Bad acting...bad effects...bad bad bad!! I am genuinely surprised that this CF has gotten so many good reviews. Within the first 5 minutes, somebody gets shot, and the squib is a full 5 frames after the gunshot...that's some awful directing right there. Save yourself two hours and avoid this dumpster fire of a film. Just because there's awesome actors in it doesn't mean it's a good movie.
... more
Bone Tomahawk. This film has some usual Western tropes: Indian Sacred Burial Site desecrated, Indians abduct a Deputy Sheriff and a Doctor, The Pursuit.But this is no ordinary Western, the Native-Americans involved are Cannibals. Another Indian describes them as Troglodytes, cave dwelling inbred Cannibals (maybe they earlier abducted members of the Bean Clan).This is both a Savage Western and a Cannibal Holocaust film. People are butchered alive, decapitated, limbs severed. Yet another film to be avoided by the faint-hearted and squeamish. 8.5/10.
... more
Amazing western horror. So many good things about this film. Kurt Russell is king, but his supporting cast is near perfect. Just watch and enjoy. A bit of a slow but enjoyable burn torwards an explosive ending.
... more
Bone Tomahawk is a western/horror with a good cast. Kurt Russell, Patrick Wilson, Matthew Fox, surely can't miss, well it sure did, it was horror-ible. Most of the flick is these three actors and an annoying Richard Jenkins walking. Kurt Russell is pretty non-existent even though he is in the whole film. The story is poor and in poor taste and it's just gore for gore's sake. Surprised these class actors got involved in this level of trash. Will try not to watch any more films by S.Zahler.
... more