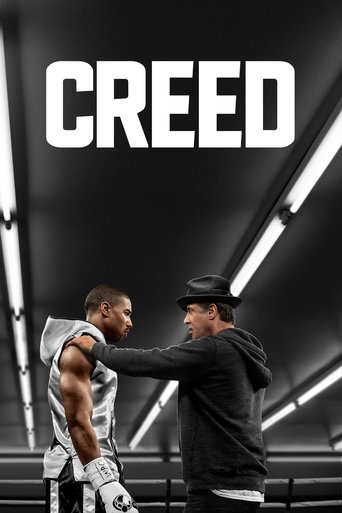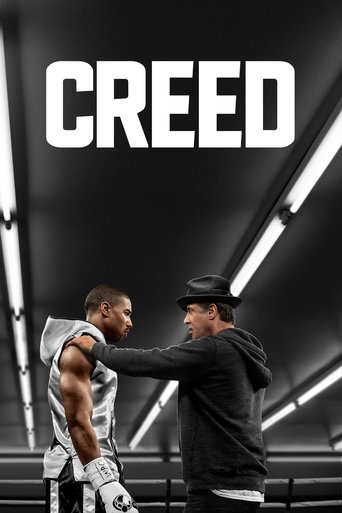 Creed
November. 25,2015 PG-13
AD: This title is currently not available on Prime Video
The former World Heavyweight Champion Rocky Balboa serves as a trainer and mentor to Adonis Johnson, the son of his late friend and former rival Apollo Creed.
Reviews
This is the worst movie about boxing! Ever! So predictable and boring. I almost slept during the movie projection at the cinema. Son of Apollo Creed, Adonis (what a name!), is self-taught fighter, fights occasionally in Mexico with some losers and win those fights. Soon after that he knocks-down a 6th fighter in the world in the gym! Fighter no.6 knocked-down by unexperienced fighter who was never trained by trainer. Un-be-li-ev-ab-le! What a cliche! What came out of Hollywood movies? Who gave to this disaster so high ranking? Nominations?! Awards?! Nothing than a shameless fraud!
... more
Stallone gets an oscar nomination for his best role since copland her lost out to Mark Rylance performance in the Tom Hanks bridge of spies . but won a golden globe for the first time. so this is a rocky for a new generation , we all thought that we didn't need a another one boy were we wrong, so we have a rocky universe going with apollo creed son. Ryan Coogler directed this as well as the screenplay who done a wonderful bringing another rags to riches tale to the screen it made 107 million in the boxoffice in america a surprise hit its the longest rocky film 2hrs Adonis Johnson is the son of deceased world heavy weight champ . He feels the rush of the boxing blood in his veins and feels he can win a world title on his own merit he goes from L.a to Philly and try and conconvince his father rival turned friend to train him even as rocky battles his own deadly opponent outside of the ring . Now Adonis has shot but first must develop the heart of a fighter in this critically acclaimed film he goes to liverpool to fight a cocky fighter called Conlon who is a brute but Adonis finds the heart and the rocky's advice to see him through 12 brutal rounds. . rocky five was like this film, but this one give rocky his chance as a coach for real this is rocky five part 2 , this might be a little controversial but its true enjoy everyone
... more
Its a good movie, but if you've seen Rocky, you've seen Creed.
... more
Firstly, (coming from a huge Rocky fan) this film does a great job at easing old and new fans back into the "Rocky" franchise. Michael B. Jordan does a great job as Adonis Creed and I also really liked Tessa Thompson's character Bianca... Knowing that we will be getting a "Creed 2" is really exciting and I am sure we will get great performances from Adonis Creed and Bianca again.The fights in this movie were really good. The camera shots and sound effects were fantastic. My one big flaw in this movie however, is that Creed's opponent in the final fight was a little underwhelming. By no means did he seem nearly as intimidating as the opponents that Rocky fought in the first four movies. I think that was a lot of missed potential and the climax wasn't as good because of it. Training scenes? Not as classic as the first few Rocky movies, but they were still decent in this movie.Overall, good movie and a good start to a potential new series of movies. I'm hoping for at least a couple more Creed films and it's good to know we'll at least get one more.
... more