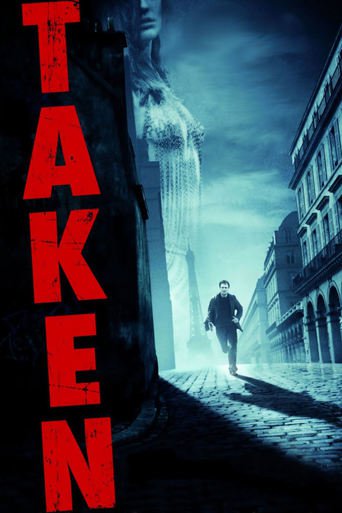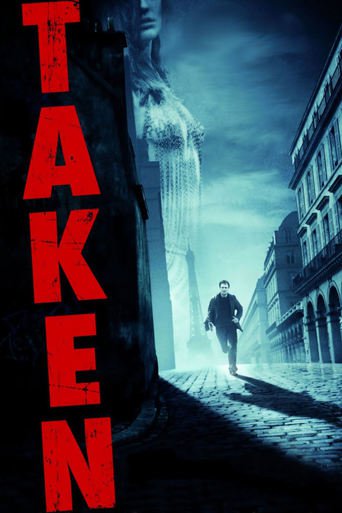 Taken
February. 18,2008 PG-13
AD: This title is currently not available on Prime Video
While vacationing with a friend in Paris, an American girl is kidnapped by a gang of human traffickers intent on selling her into forced prostitution. Working against the clock, her ex-spy father must pull out all the stops to save her. But with his best years possibly behind him, the job may be more than he can handle.
Reviews
Taken was popular when it was released in 2008, so popular in fact that it sprouted 2 sequels. All I can say after watching this however is that I won't be watching the others. the main problem with this film is that it rarely breaks from being an unnecessary dim-lit chain of jump cuts and over-the-shoulder dialogue shots. There is little here to please the eye. The only thing this film has to offer is the interesting (though often poorly thought out) methods the main antagonist uses to get his own way. If it wasn't for Liam Neeson, I'd give this a 4/10. While I'm not specifically a fan of him, his chilling performance takes a mess of an action movie and dresses it up slightly.
... more
Taken (2008) is a pretty entertaining action film that features good acting all around. If I had to sum up the basis of this movie in one sentence, that would be it. It's not the best action film I've seen, it's just pretty good. The movie has been overrated, a 7.8 rating is just too high for this one. It's not worthy of a 7.8 IMDb rating. Yes, Liam Neeson is good in the starring role, even if some of his acting is a little cheesy at times. Maggie Grace is fine, I honestly wasn't impressed by her performance, but I didn't think she was bad. And the rest of the cast is fine too. The action is done very well if that's what you're looking for. The movie will keep your attention 80% of the time. I really don't know why the movie has been loved to the point it has been, I just see it as another pretty good action movie, to be honest it's not all that different from the other action movies that regularly come out. I do recommend the film if you like action, if you'd like something deeper than a regular action movie, then I would say maybe keep looking. I enjoyed it a fair amount, but I wouldn't be all too hyped to watch it again. 7/10.
... more
This movie single handily solidified Liam Neeson as one of the best action leads in modern films. He expertly handles the drama and intensity of the story as well as the phenomenal action sequences. He's done action before this and after this but this is the only must see. It's a very re-watchable movie with unnecessary sequels, just stick with the original.
... more
Pierre Morel's "Taken" is an action movie that ranks among the best of it's generation despite the title sort of being predictable and giving the whole story away. The movie focuses on a retired CIA agent named Bryan Mills (Liam Neeson) who has an ex-wife named Lenore (Famke Janssen) and a daughter named Kim (Maggie Grace). In the opening scene of this movie we see Mills go to his daughter's birthday party and is there only for a short time all he really does is get there give his daughter a present but not without confrontation from his ex-wife and he says hello to her new husband Casey (Jon Gries). Then the next day we see Bryan, Lenore, and Kim having lunch at a restaurant and Kim asks him if she can go to Paris, France with her friend Amanda (Katie Cassidy), at first he is reluctant but then after he is demanded to do it he gives in while still being reluctant to do it. Then we see Kim get kidnapped and once Bryan finds out about it he sets out to find who kidnapped her and send her back to her family and he will do anything to accomplish that which is what the tag-line of the movie happens to give away but I won't spoil it beyond here. In the movie Liam Neeson, Famke Janssen, and Maggie Grace gave such good performances in the movie, but the only problem I had with it was that the movie could have had a better title in order to make it less of a predictable movie which made the film focus more on the plot elements than on the actual characters, but it was suspenseful in some aspects. This wasn't a great movie but it was good and entertaining but it also would have been better if it had Hitchcockian like plot elements added to it, but otherwise it worked as a short action movie.
... more