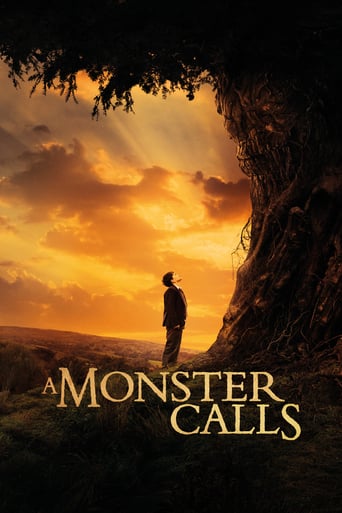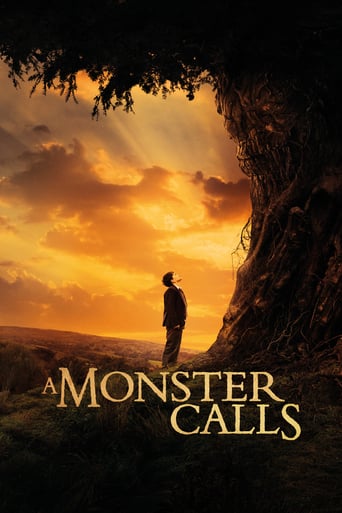 A Monster Calls
January. 01,2016 PG-13
AD: This title is currently not available on Prime Video
A boy imagines a monster that helps him deal with his difficult life and see the world in a different way.
Similar titles
The Great Beauty
Jep Gambardella has seduced his way through the lavish nightlife of Rome for decades, but after his 65th birthday and a shock from the past, Jep looks past the nightclubs and parties to find a timeless landscape of absurd, exquisite beauty.
The Great Beauty
2013
The Voyeur
At a college in Rome, a professor, nicknamed "Dodo" is in a deep depression. His stunningly beautiful wife has just left him for another man. Dodo wants her back very badly and has erotic daydreams about her. A beautiful young student in his class asks him for a ride home and seduces the lucky man, but still he wonders about his wife and her lover.
The Voyeur
1994
Vanilla Sky
David Aames has it all: wealth, good looks and gorgeous women on his arm. But just as he begins falling for the warmhearted Sofia, his face is horribly disfigured in a car accident. That's just the beginning of his troubles as the lines between illusion and reality, between life and death, are blurred.
Vanilla Sky
2001
The Danish Girl
When Gerda Wegener asks her husband Einar to fill in as a portrait model, Einar discovers the person she's meant to be and begins living her life as Lili Elbe. Having realized her true self and with Gerda's love and support, Lili embarks on a groundbreaking journey as a transgender pioneer.
The Danish Girl
2015
Hugo
Orphaned and alone except for an uncle, Hugo Cabret lives in the walls of a train station in 1930s Paris. Hugo's job is to oil and maintain the station's clocks, but to him, his more important task is to protect a broken automaton and notebook left to him by his late father. Accompanied by the goddaughter of an embittered toy merchant, Hugo embarks on a quest to solve the mystery of the automaton and find a place he can call home.
Hugo
2011
Frankenstein
Dr Henry Frankenstein is obsessed with assembling a living being from parts of several exhumed corpses.
Frankenstein
1931
The Wizard of Oz
Young Dorothy finds herself in a magical world where she makes friends with a lion, a scarecrow and a tin man as they make their way along the yellow brick road to talk with the Wizard and ask for the things they miss most in their lives. The Wicked Witch of the West is the only thing that could stop them.
The Wizard of Oz
1939
Percy Jackson & the Olympians: The Lightning Thief
Accident prone teenager, Percy discovers he's actually a demi-God, the son of Poseidon, and he is needed when Zeus' lightning is stolen. Percy must master his new found skills in order to prevent a war between the Gods that could devastate the entire world.
Percy Jackson & the Olympians: The Lightning Thief
2010
The Fault in Our Stars
Despite the tumor-shrinking medical miracle that has bought her a few years, Hazel has never been anything but terminal, her final chapter inscribed upon diagnosis. But when a patient named Augustus Waters suddenly appears at Cancer Kid Support Group, Hazel's story is about to be completely rewritten.
The Fault in Our Stars
2014
Nocturnal Animals
Susan Morrow receives a book manuscript from her ex-husband – a man she left 20 years earlier – asking for her opinion of his writing. As she reads, she is drawn into the fictional life of Tony Hastings, a mathematics professor whose family vacation turns violent.
Nocturnal Animals
2016
Reviews
'A Monster Calls (2017)' is the kind of 'fantasy as allegory' that's so often made all the less ambiguous, one way or the other, precisely because of its format. Film isn't quite able to achieve the kind of unspoken uncertainty that novels often inherently carry, considering the all-encompassing perspective of written fist-person narratives, but not every story is meant to work both literally and figuratively - though many often do and I can't speak to the intentions of the source-material (which I haven't read). My point is that some material perhaps has more impact if it makes itself as definitive as possible. Such is the case with this feature, which never really has any pretences about its more outlandish elements and always frames them as the coping mechanisms of a child - though the occasionally more tangible moment does break this illusion somewhat. While the stranger elements perhaps don't work as well as they would have in a piece totally told from the perspective of our unreliable narrator of a protagonist, the film comes together to tell a tale as old as time in a distinct way that actually allows it to be widely accessible and incredibly emotionally resonant, to boot. 7/10
... more
Incredibly sad movie, but an amazing portrail of how a child actually feels when faced with death.
... more
A Monster Calls: A boy suffers bullying at school, his mother is seriously ill, he doesn't get on with his grandmother. All of this forces him into a fantasy world where a Monster Tree (played by Liam Neeson) comes to life and tells him three tales. As well as the tree being CGI/Animatronics, the Monster's tales are played out in animation.A moving, coming of age film which also contains adult themes and no, Neeson's acting wasn't wooden. 8/10.
... more
Warning spoilers!I passed on this movie when it was released theatrically and then on initial home video release. I found this movie in the 2 for $1 rental (blu-ray) at my local brick and mortar video store. On side note, great bass for home theater when the tree monster (voiced by Liam Neeson) walks and very good video quality.This is a well-acted, well-written and great story about a sad topic (terminal illness of a mother). Much like "Pan's Labyrinth" is not a fantasy movie for young children though both have fantasy elements. Still I think pre-teens on up in age are ok to watch this if they are willing to watch and then discuss this thoughtful movie.Amazing performance all around and especially by the actor playing Connor.Even lIttle touches (easter egg) in movie like blink and you'll miss it serve the story: e.g. old picture of Liam Neeson (as human) with his movie wife (Sigourney Weaver's) character. Too bad this movie "bombed" at the box office. Instead poorly written tent-pole movies like Star Wars 8 The Last Jedi collect the money and fill the theatres.
... more