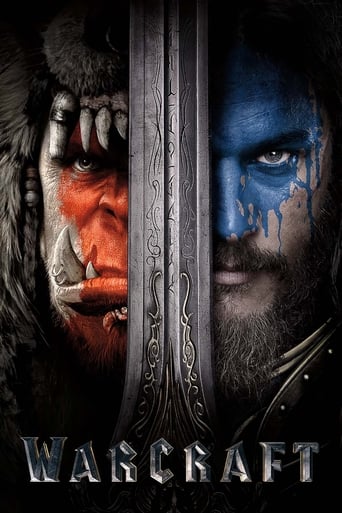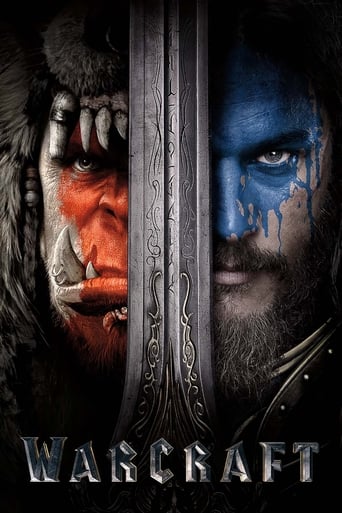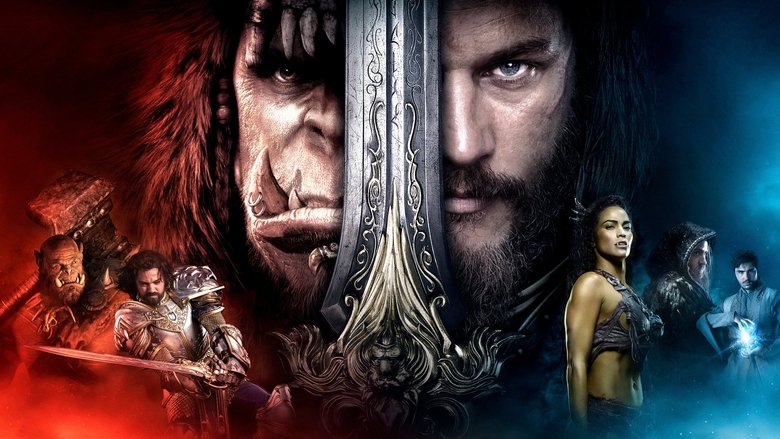 Warcraft
May. 25,2016 PG-13
AD: This title is currently not available on Prime Video
The peaceful realm of Azeroth stands on the brink of war as its civilization faces a fearsome race of invaders: orc warriors fleeing their dying home to colonize another. As a portal opens to connect the two worlds, one army faces destruction and the other faces extinction. From opposing sides, two heroes are set on a collision course that will decide the fate of their family, their people, and their home.
Reviews
This movie brings a whole new level. Visuals and graphics were amazing. I am quite amused with the magic and story line. Can't wait for the next part.
... more
This is a terrible movie, that's also incredibly messy and made little sense while choking on its own umbilical cord. Warcraft is all over the place. It has no focus, and its story suffers greatly from a sequence of events that come together about as well as dipping sushi in ketchup.Maybe fans of the Warcraft game understood what the hell was going on in this film, but the rest of us were wondering "WTF" during "WTB" (Warcraft: The Beginning). The character developments were also ridiculously flat. The relationships had absolutely no life; Anduin and his son. Anduin and Garona. The king ad his queen. Anduin and his sister. Anduin and the king. This list of these half to barely developed run-of-the-mill characters and more so, relationships, could really span almost, if not the entire cast.The CGI started off okay to good, then of course as the movie progressed, the intensity and necessity of the visual effects grew, and unfortunately, grew beyond the films budget and/or the director's ability to create the world he needed to. Warcraft was CGI heavy, extremely so, and that made it run the risk of starting to feel cartoonish, unrealistic, and even worse, fake. The Green Screens are so obvious, especially at the end when the Guardian to be guy was handing a sword to Anduin, amongst many other parts in this film.The fight sequences were meh. The acting was meh. The composition was meh. The directing and cinematography, meh. Visual effects, meh. The editing... Meh. 4.4/10.
... more
I'm a gamer. I love RPGs. I love fantasy movies. But man, this movie is a mess. The ties to the source materials are flimsy at best. It's just looks like an attempt to grab a few more bucks from the WoW crowd. If it weren't for the WoW apologists (who I appreciate because of my own gaming past) this movie would be rated around the 3 range. The people involved took this movie way too seriously. Sorry, you're not Tolkien. At least take comfort in the fact that this movie isn't as bad as Double Dragon.
... more
First off, I've played WoW a bit, not much but a bit. My brother however lost years of his life to this game. When he saw it, he told me "It was trash". This is why it took me so long to see it. So today after work, I put it on with him in the room to see if he'd demand me to turn it off. He didn't, we watched it. Scene after scene I got more excited about what was going on, asking him to update me on the nerd bits that I don't know about. Little by little, even he agreed that it was awesome.I believe for him it was Ben Foster's take on the Guardian. Forgive me if I don't spell things WoW nerds know about. I think Ben Foster is one of best actors out there and there are a couple monologues that he did quite well in this film.For me however I was overly excited about the Orcs and how well the CGI was, even though very obviously fake, the facial expressions plus the voice acting and story's were downright amazing.And to top it off Ben Foster becoming a bad ass demon in the end was just killer. I can't wait for a sequel. This was so much better than the new Star Wars and absolutely all of the (live action only as the animated LotR films are awesome) Lord of the Rings films. If a studio is listening....bring Duncan Jones back. Continue the story. If not. Thank you very much for an amazing film!
... more