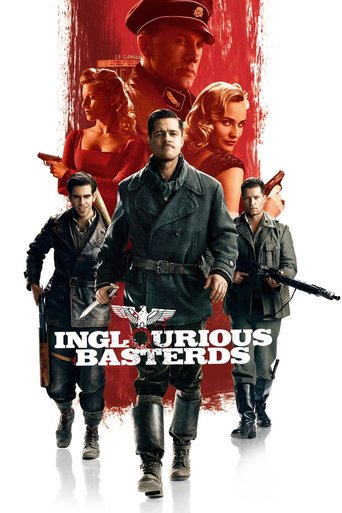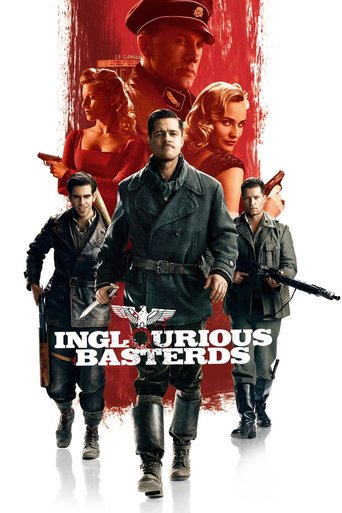 Inglourious Basterds
August. 18,2009 R
AD: This title is currently not available on Prime Video
In Nazi-occupied France during World War II, a group of Jewish-American soldiers known as "The Basterds" are chosen specifically to spread fear throughout the Third Reich by scalping and brutally killing Nazis. The Basterds, lead by Lt. Aldo Raine soon cross paths with a French-Jewish teenage girl who runs a movie theater in Paris which is targeted by the soldiers.
Reviews
I cannot think of one single thing that I would change about this film. The acting is incomparable, the directing deft, and the writing poignantly brilliant.
... more
The film creates a perfect balance between action and depth of basic needs, in the midst of an infertile atmosphere.
... more
Like the great film, it's made with a great deal of visible affection both in front of and behind the camera.
... more
Actress is magnificent and exudes a hypnotic screen presence in this affecting drama.
... more
I can't understand people rating this movie badly.
... more
Great movie. Shut up liberals. TRUMP MAGA. All you pansies who don't like it can go back to your sissy movies
... more
I do not understand the bad reviews some have put on here. They must be trolls or just dullards. This is classic Tarantino. Great dialogue. Great genre switching and great cinematography. I loved this and want to tell passers by to watch it. My only complaint is the humour that became more prevalent towards the end. I would have stuck with the level throughout. I loved the Landa scenes for their sheer menace. Almost as brilliant as the Esteban scene in Kill Bill 2. Keep making films that make me want to shout out loud!
... more
If you like good dialogue, you will love this movie. All of the actors do a good job, but Christoph Waltz makes such a great and interesting villain, and all that while acting in 3 or 4 different languages! It's amazing how it can be so funny and so scary/disturbing right after that, or even at the same time! Some of the memorable scenes are obvious tributes or homages, but never bland rip-offs!
... more