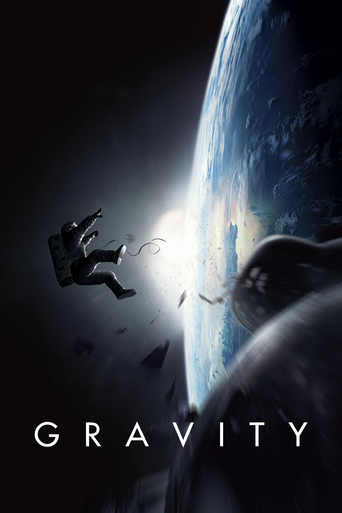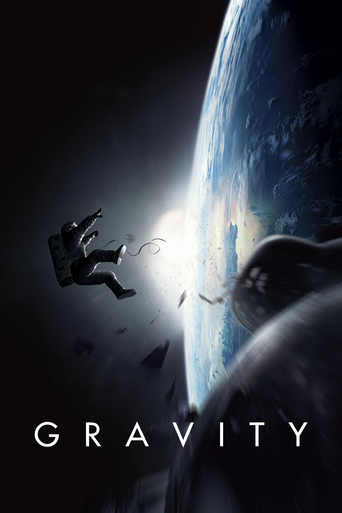 Gravity
September. 27,2013 PG-13
AD: This title is currently not available on Prime Video
Dr. Ryan Stone (Sandra Bullock), a brilliant medical engineer on her first Shuttle mission, with veteran astronaut Matt Kowalsky (George Clooney) in command of his last flight before retiring. But on a seemingly routine spacewalk, disaster strikes. The Shuttle is destroyed, leaving Stone and Kowalsky completely alone-tethered to nothing but each other and spiraling out into the blackness of space. The deafening silence tells them they have lost any link to Earth and any chance for rescue. As fear turns to panic, every gulp of air eats away at what little oxygen is left. But the only way home may be to go further out into the terrifying expance of space…
Reviews
I found the film boring. Sure the view was stunning. Great sets. Great actors. But seriously, what did you expect would happen after disaster struck? One of two things were going to happen: Either they were going to survive or they won't. The film is consumed with us getting to that point. Sandra Bullock in a space suit reading a tech manual trying to figure out what button to push. Real? Authentic? Sure, but so was my yawn.The visual effects are great on the big screen. I will be honest. I despise films which consist of one person being trapped and having to survive the whole film, because I know one of two things are going to happen...What the film really needed was a big rubber headed alien to save them and probe their privates.Sure, I would have complained about that too, but at least I would have stayed awake.BTW I loved 2001 because it mentally engaged me. This one did not because I knew one of two things were going to happen...Parental Guide: Bullock lets loose one early F-bomb after a few S***s didn't suffice. 3 1/2 stars for Bullock in shorts. What did I do with my copy of "Fire on the Amazon?"
... more
All the people saying wow this is so unrealistic, well yes it maybe isn't the most realistic movie out there but how many films are realistic? I personally love this film and highly recommend it to anyone who loves thrilling action. The music is super intense and the acting is also great.
... more
So many flaws. Normally you don't see so many in films with such a small cast. I almost never give films a 1 out of 10, uaslly quite good at knowing if I'm going to like a film or not. Thought with the reviews the film had got I might give it at least a 4/10, how wrong I was.
... more
Pure gold. Each time I watch this film I am surprised at the amount of suspended intensity. It feels like I'm holding my breath for 50% of the run-time. And the other half is split between the most gorgeous depictions of space you've ever seen (required HD viewing), and a deeply personal meditation on what it means to be alive; the ability and privilege to pray, to walk, and to keep going despite how tough it gets (both physically and emotionally) ...all innately bestowed upon each person from the womb. There is so much to praise here, from experiencing the weightlessness of space by Emmanuel Lubezki's floating unbroken takes...to the beautiful metaphor of birth.One of the biggest regrets of my life is not watching this in theaters.It may rely heavily on CG, and it may not have an intricately developed plot, but I firmly believe that this is one of the greatest films.
... more