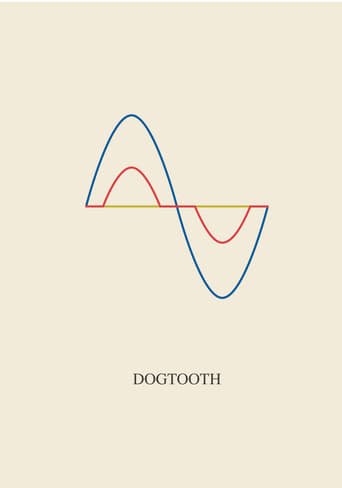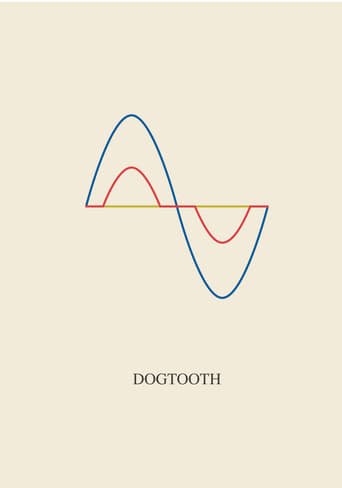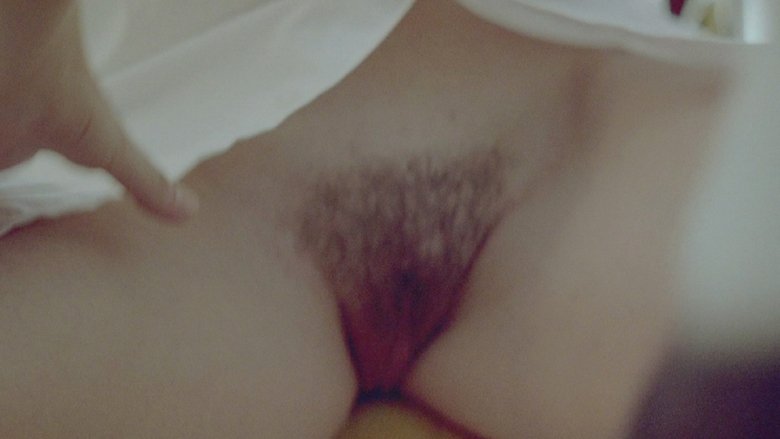 Dogtooth
June. 01,2009
AD: This title is currently not available on Prime Video
Three teenagers are confined to an isolated country estate that could very well be on another planet. The trio spend their days listening to endless homemade tapes that teach them a whole new vocabulary. Any word that comes from beyond their family abode is instantly assigned a new meaning. Hence 'the sea' refers to a large armchair and 'zombies' are little yellow flowers. Having invented a brother whom they claim to have ostracized for his disobedience, the uber-controlling parents terrorize their offspring into submission.
Reviews
From the very start this is worrying and bewildering. Gradually we become to understand what is going on but it remains worrying. Quite right too because this, allowing for some artistic licence, is what happens when a parent decides to rule supreme and the other parent goes along. Most often we hear of such phenomena in parts of the US, often with a particular religious involvement/justification. But here carried to absolute extreme, before our very eyes, is the full effect of 'loving parents' who cannot allow the outside world, in any form, to challenge their own idea of 'bringing up children'. Some have referred to this as 'amusing', well I smiled once or twice but basically, this is horrifying throughout. Albeit fascinating.
... more
This is my first review here. Now, as the title says, just because we can do it, doesn't always mean we should every weird ****** idea in a movie. the 3/10 I gave was because the message was good and new. But it's portrayed in the weirdest way possible. The movie talk about the dangers of keeping children from the outside world for the sake of "protecting them", but you don't need nudity, extreme sexual themes and animal violence to do that. If you really want to express sexual desires, you can do it just by showing vague stuff(like actors taking off their shirts and hen cutting) that imply what you want. People will understand your message and you won't have to show all these adult scenes, which are just scarring really and not fun in any way.
... more
The most twisted and revolting film I have ever seen. This film is sick but an interesting study in human nature and also unfortunately entertaining. ScreenJunkies put this on my radar. I honestly do not know what to say, humans can be this sick and twisted. Just look at what is going on in Burma right now - so yeah, morally evil stuff happens a lot but now the next level horror has found its way into mainstream entertainment over the past ten years or so. Does that mean as a society, we are changing to normalize the horrors of the world as it continues to drop into the lowest common denominator where was I? Whatever. We're finished here.
... more
O...that was...sure something... So, Yorgos Lanthimos has officially become one of my favorite filmmakers working today and perhaps of all time. He relishes in the kind of absurdity, unpretentious artiness, dry black humor, and disturbing horror/tragedy I love so very dearly, and these elements can all be clearly found in 'Dogtooth', his third and first truly notable film. Here, many important motifs of what has developed into the Lanthimos style can be found and are really mastered. While I personally find 'The Killing of a Sacred Deer' to be the better film, I can definitely see some arguments for 'Dogtooth' being the man's masterpiece thus far. It is an original and gross and totally compelling work that kind of feels like what would have happened if the first half hour of 'Bad Boy Bubby' was stretched out to fill up the length of the entire film and just replaced the rest of it all together (if you've seen 'Bubby' you might know what I mean; if not, it's less likely but you still might know what I mean (I hope (I guess))), and, since 'Bad Boy Bubby' is far and away one of my favorite films, any possible comparison to it that is not directly meant to showcase how the non-'Bubby' film is absolute trash in one way or another is a very high compliment. However, I feel like a film like this one should come with some kind of warning. Even for the guy who made stuff like 'The Killing of a Sacred Deer', some of the scenes in here are genuinely shocking. The sexual explicitness far exceeds that of your standard film (American film in particular), and many of the sex scenes do not feel simulated. Now, if you're like me, this is, if anything, a mild-to-moderate plus on the film's part, but if you're a Catholic nun or something I do not recommend it. Anyone else with an open mind and enough patience to sit through an arthouse drama with a slower pace should see this whenever they see fit. It's definitely a unique and, for weirdos like me, somewhat enjoyable (please don't take my usage of that word in the wrong way; I mean, I seriously think the movie is at least a little entertaining, there's plenty of weird, off putting laughs to be had and it is unnerving enough on a minute by minute basis that I was almost always glued to the screen) experience that I'd like to mention also has a very subversive-sort-of visual style, as many of the camera angles are intentionally awkward and just slightly off in some way in order to add to the overall mood of the piece, which is another little motif of Lanthimos (although it is nowhere more apparent than it is here, as many of the shots in a film like 'The Killing of a Sacred Deer' (exemplified for the third time in this single review, nice going me) are beautiful to look at and do not feel awkward or off at all and instead are incredibly perfect and necessary, but still do have some uncomfortable atmosphere about them, of course) that I find absolutely fascinating.
... more