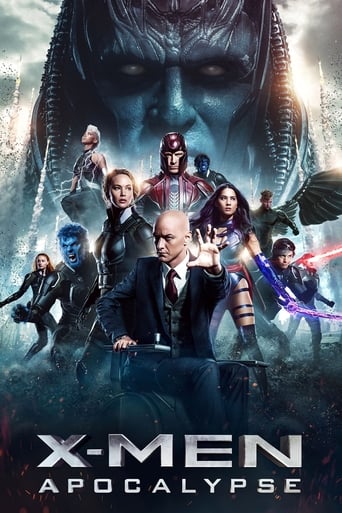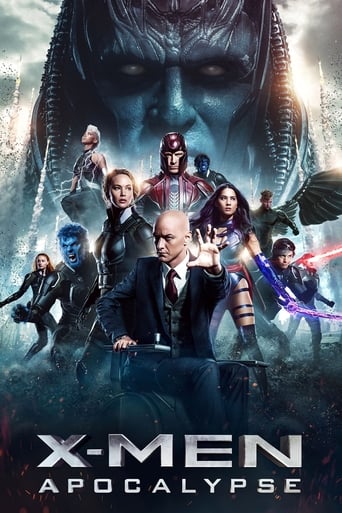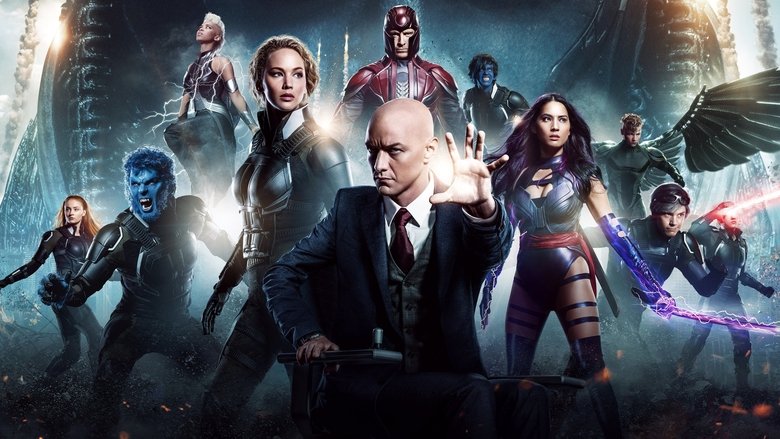 X-Men: Apocalypse
May. 18,2016 PG-13
AD: This title is currently not available on Prime Video
After the re-emergence of the world's first mutant, world-destroyer Apocalypse, the X-Men must unite to defeat his extinction level plan.
Reviews
It's not as complex and well constructed than X-Men: Days of Future Past but - BUT - it is still a very entertaining movie mostly because of the great cast. Not only the "new" additions of X-Men: Jean Grey, Cyclops, Nightcrawler and a little bit of Jubilee and more Quicksilver but also the "baddies" Archangel, Storm and Psylocke. Another BUT sadly brings us Apocalypse who just looks totally out of place here. He's a cartoon enemy in a film that tries to be serious. Magneto would've been enough of a man gone wild again but instead we get a god like character who makes us laugh every time he appears. There are some really nice moments of friendship and solidarity and a good way of the script to deal with Jennifer Lawrences unwillingness to get into blue Mystique shape again. It could've been better very easily but it's still enjoyable and far from being a disastrous (apocalyptic) movie.
... more
This movie was 30 minutes too long but watchable nonetheless. There wasn't any flaws in the casting and Bryan Singer kept to the usual jokes and time frame. More characters were introduced, especially Jean and Scott, kudos. Nothing went wrong with the plot...so don't expect to witness a work of art, simply enjoy it at home on a rainy day with popcorn!
... more
Of all the X-Men this is bad a$$. Great effects. The graphics are killer. The story is great. The fast guy from American Horror Story is great. Besides he's the Flash. The Flash needs to learn from him.
... more
The first hour-and-a-bit of 'X-Men: Apocalypse (2016)' is purely dedicated to set-up, leading to a long winded and generally uninteresting flick that picks up a little towards the end but still suffers from ludicrously overpowered characters and intangible CGI. It's generic, studio-mandated schlock. A joke is made about the third always being the weakest - likely a jab at 'X-Men: The Last Stand (2006)', ironically a better film than this - but all this does is call extra attention to the fact that this piece only further adds proof to that old adage. There's limited, dumb enjoyment to be had when things get underway and the action is brought to the forefront, though. 6/10
... more