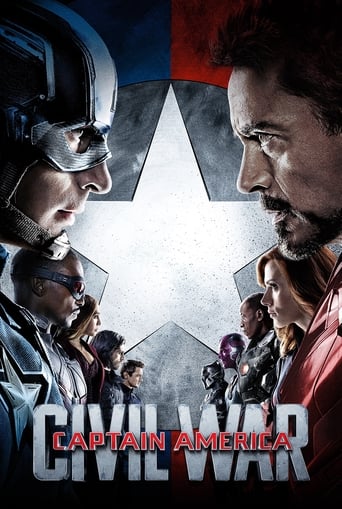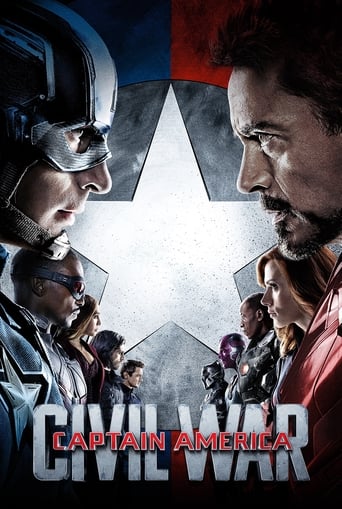 Captain America: Civil War
April. 27,2016 PG-13
AD: This title is currently not available on Prime Video
Following the events of Age of Ultron, the collective governments of the world pass an act designed to regulate all superhuman activity. This polarizes opinion amongst the Avengers, causing two factions to side with Iron Man or Captain America, which causes an epic battle between former allies.
Reviews
I have to say i do enjoy these pop corn flick's but some characters really bore the pants of me! captain america for starters! all i can say is thank god for ANT-MAN loved the part he had in this film!
... more
Bruh this is a movie with lots of issues fight logic is not up to the mark color gradient used are very bad (i pay attention to this too)
... more
Many people worry when you bring this many characters together that each character gets diluted. This can be true in some cases but this movie does a great job balancing it all. The fight scenes are amazing and really set the MCU up for some interesting sequels.
... more
Don't Believe the haters. This movie was one of the Bestt Mcu movies.
... more