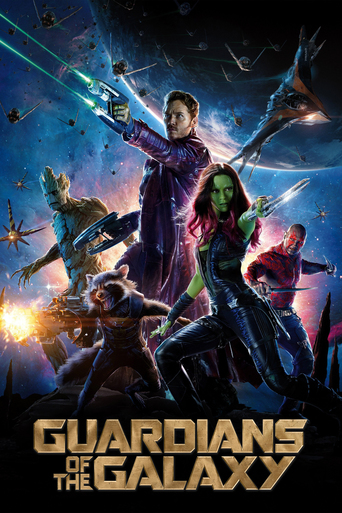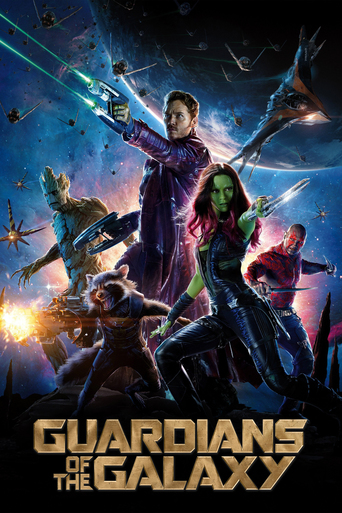 Guardians of the Galaxy
July. 30,2014 PG-13
Light years from Earth, 26 years after being abducted, Peter Quill finds himself the prime target of a manhunt after discovering an orb wanted by Ronan the Accuser.
Reviews
Recently just rewatched this and still love it. The first scene with Chris Pratt with the great music where he collecting the orb sets the mood for the whole movie. Good tunes, action and with humour thrown in. I went in open minded as I am not a comic book fan so didn't know who the Guardians were and I was blown away. And rewatching helped me make sense of the MCU I had missed before. Highly recommended.
... more
I really could care less about Marvel universe whatever, this is just a really creative and funny movie. Clearly, with a big budget and creative team, you can do just about anything visually, but this goes well beyond that to deliver outstanding comedic acting with great writing behind it. Well done!
... more
This movie revolves around formation of an unexpected alliance later called the Guardians of the Galaxy. Peter Quill, the lead possess an orb that has contains one of biggest powers of the universe, the infinity stone. The entire storyline is linked towards the quest for acquiring the stone. The comical role played by Drax was cool with the add-on of Rocket- most entertaining part of the series. And yes I quote 'I am not 100% a dick'-hilarious. Groot had an emotional and compassionate role, probably signifying the role played by the trees. He risks his life several times sacrificing it entirely in the end to save the others. Showcasing of Ronan was a little horrific but the lead was taken by a little introduction of the most powerful, Thanos. The romantic element between Gamora and Quill is gradually building. Movie ends up with a happy note of finding a baby Groot still has life.
... more
This movie brings a new universe to Marvel. Far from the land, there is a movie in space, close to Space Opera. The quality of the choice of the actors and the realization make of this movie, a future cult movie! A movie full of humor, adventure, where the wicked-kind universe is not so decided. It's a movie that you can really see with your family. It's beautiful, colorful, with special effects well used, we hate to see another opus of these heroes. And we even wonder how the meeting with other heroes marvel will be done, so we are not in the same universe.
... more