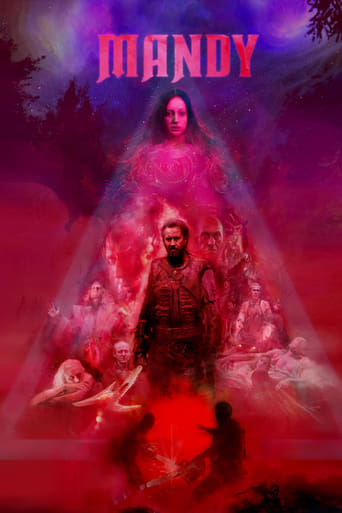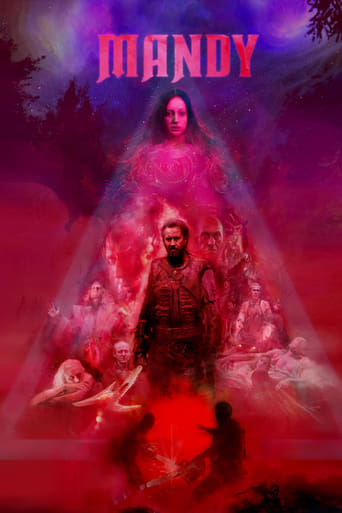 Mandy
September. 13,2018
AD: This title is currently not available on Prime Video
The Shadow Mountains, 1983. Red and Mandy lead a loving and peaceful existence; but when their pine-scented haven is savagely destroyed, Red is catapulted into a phantasmagoric journey filled with bloody vengeance and laced with fire.
Reviews
Amazing, Beautiful and full of color, love the acting, people just look at the gore, but there is so much more, sad happy and magnificent.
... more
This is only Panos Cosmatos' 2nd feature and it definitely has his style plastered all over it. You leave the theater thinking WTF? and HELL YEAH! in one awesome roller coaster experience. It starts off a bit slow the first 10-15min, but get ready. When they mess with his wife, the fun begins and doesn't stop! Best of Cage Rage on screen!And who doesn't love the Cheddar Goblin now after watching that? I want me a warm bowl of that gastric cheddar goodness. :D Can't wait until this is in theaters to watch again!
... more
This movie is crazy and I really applaud the director for his conviction. The cinematography and colors were beautiful. Nick Cage was very enjoyable to watch an I wish there was more of him! It kind of reminded be of another even lower budget horror film called House of Demons, which also has lots of colorful crazy cinematography shots and cult that does LSD - what a crazy thing for two movies to have in common!
... more
Mind Blown! Need we say more? Cage, Chainsaws, 80's, Revenge. Perfection?!
... more