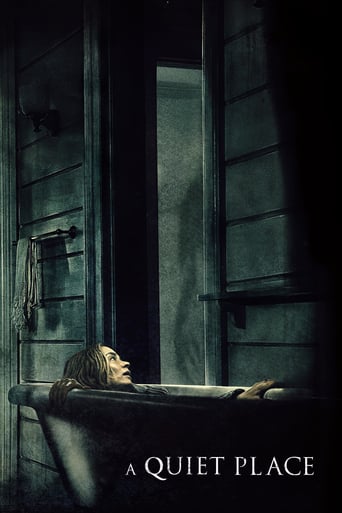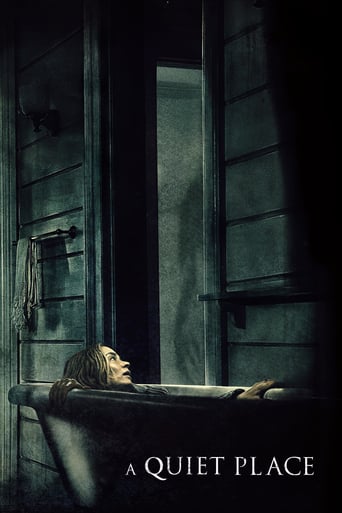 A Quiet Place
April. 03,2018 PG-13
A family is forced to live in silence while hiding from creatures that hunt by sound.
Reviews
It's a wild concept, alright. A world where humans are hunted and ruthlessly killed by unknown blind creatures who seem to have ultra-sensitive ears and zero tolerance for sound. John Krasinski directs and acts in this emotional thriller that has been sugarcoated with a familial arc just to help it tug at your heart strings as you watch his character and his family of a wife and kids live their life while hiding from these creatures and working towards a future where everyone is wise. The lack of dialogues made A Quiet Place a splendid experience for me because like the creatures I hate noise. But the contrived drama - between Krasinski's character and his daughter - put me slightly off, which was later aggravated by the multiple holes in the plot. The biggest issue was the lack of insight - what are these creatures, where did they come from, and what exactly is their problem - because at one scene they seem to be tipped off even by the slightest noise and the next the characters are running with all their might (even though it's on sand). Non-heterogeneous sequences that make up A Quiet Place makes it an average watch, and a shorter one, thankfully. It could excite people who don't think while watching. Escapists will love this and rave about this. Rumor has it they still do it on Reddit. TN.
... more
I liked everything about this mixture of dystopian science fiction and horror except for its runtime. It reminded me of the sci-fi short stories that I devoured as a teenager and finished reading in 10-15 minutes. At least half the movie could have been cut or condensed. In this golden age of television, it would have been better suited as an episode of a Twilight Zone remake.
... more
The movie was breathtaking for sure. Sound effects, Score, Performances, almost everything is fine but as many of the reviewers said- 1. They should have live at the river if the river's sound make them able to speak freely. 2. Corn plantation without making any noises? 3. Blunt is Pregnant at the time of monsters epidemic? 4. Krasinski can divert that creature by making a loud sound with his axe. 5. The opening death was girl's fault. 6. They have CCTV camera system but unable to provide a single soundproof room? 7. Blunt should have REMOVED THAT BLOODY NAIL after she hurts herself! 8. Blunt easily killed the monster by a shotgun but in the newspaper bulletin it shows that military armies were defeated by them (& armies have lots of guns & tanks)Ofcourse We're Human, we can see lots of plot holes even in a great film but nonetheless this film deserves to be praised. After a long long time I was thrilled by a monster movie, I was glued to my phone the entire 90 minutes.A sequel is green lited but I'll be more excited to see this film story as a web series, from origin to it's end.8/10
... more
How and where did these creatures came from? Still an interesting film though.
... more