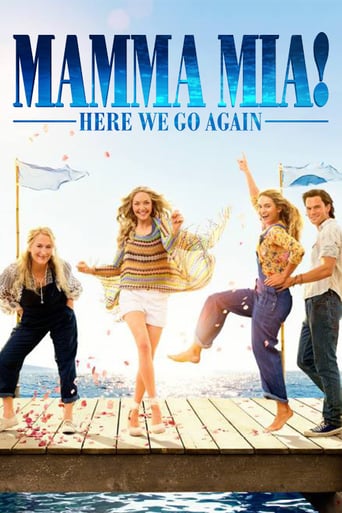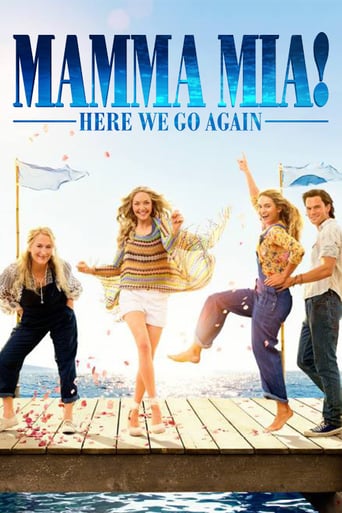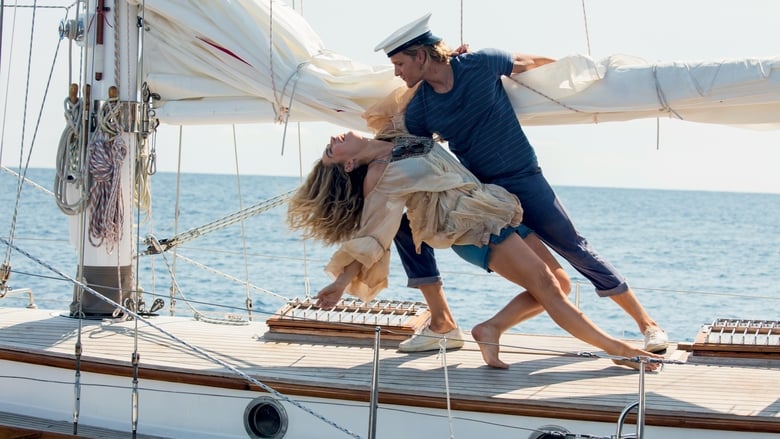 Mamma Mia! Here We Go Again
July. 09,2018 PG-13
AD: This title is currently not available on Prime Video
Five years after meeting her three fathers, Sophie Sheridan prepares to open her mother's hotel. In 1979, young Donna Sheridan meets the men who each could be Sophie's biological father.
Similar titles
Zombies
Students from Zombietown are transferred to a high school in a suburban town preoccupied with uniformity, traditions and pep rallies.
Zombies
2018
Bohemian Rhapsody
Singer Freddie Mercury, guitarist Brian May, drummer Roger Taylor and bass guitarist John Deacon take the music world by storm when they form the rock 'n' roll band Queen in 1970. Hit songs become instant classics. When Mercury's increasingly wild lifestyle starts to spiral out of control, Queen soon faces its greatest challenge yet – finding a way to keep the band together amid the success and excess.
Bohemian Rhapsody
2018
A Star Is Born
Seasoned musician Jackson Maine discovers—and falls in love with—struggling artist Ally. She has just about given up on her dream to make it big as a singer—until Jack coaxes her into the spotlight. But even as Ally's career takes off, the personal side of their relationship is breaking down, as Jack fights an ongoing battle with his own internal demons.
A Star Is Born
2018
Dumplin'
To prove a point about measuring up and fitting in, Texas teen Willowdean "Dumplin'" Dickson enters a local pageant run by her ex-beauty queen mom.
Dumplin'
2018
Midnight Sun
Katie, a 17-year-old, has been sheltered since childhood and confined to her house during the day by a rare disease that makes even the smallest amount of sunlight deadly. Fate intervenes when she meets Charlie and they embark on a summer romance.
Midnight Sun
2018
Anna and the Apocalypse
A zombie apocalypse threatens the sleepy town of Little Haven – at Christmas – forcing Anna and her friends to fight, slash and sing their way to survival, facing the undead in a desperate race to reach their loved ones. But they soon discover that no one is safe in this new world, and with civilization falling apart around them, the only people they can truly rely on are each other.
Anna and the Apocalypse
2018
The Ballad of Buster Scruggs
An anthology film weaving together the stories of six individuals in the old West at the end of the Civil War.
The Ballad of Buster Scruggs
2018
The Greatest Showman
The story of American showman P.T. Barnum, founder of the circus that became the famous traveling Ringling Bros. and Barnum & Bailey Circus.
The Greatest Showman
2017
Beauty and the Beast
A live-action adaptation of Disney's version of the classic tale of a cursed prince and a beautiful young woman who helps him break the spell.
Beauty and the Beast
2017
Pitch Perfect 3
After the highs of winning the world championships, the Bellas find themselves split apart and discovering there aren't job prospects for making music with your mouth. But when they get the chance to reunite for an overseas USO tour, this group of awesome nerds will come together to make some music, and some questionable decisions, one last time.
Pitch Perfect 3
2017
Reviews
A good, solid sequel. I like the first one a tiny bit better but anyway, the cast got not only big names but fun and the chemistry is there and the songs are of course good ones (ABBA just can't do wrong). To sum it up: good family entertainment with no intention to be great art or too meaningful.
... more
The storylines mixed in in a messy way, i couldn't follow them. It felt like they tried very hard to make the movie fun when it wasn't. The 3 love stories seemed so wonderful but the flashbacks ruined it, Harry was a desperate virgin? Bill just seemed horny and Sam just wanted a fun summer fling it seemed. Eventually, Donna seemed to discover she was pregnant way later when the time period where she slept with them was 2/3 weeks. Idk, it was just a big old mess. The reopening of the Bella Donna hotel seemed very important in the beginning, but that went right out the window when the flashbacks began. It was impossible to follow the story and the reunion seemed very forced. It could've been better.
... more
I really thought this film would match the comedy/singing of the first. But it was just a total waste of time
... more
I hated the first movie. The singing was bad and the story did not engage, but in the second one everything is better. This is all you can wish for in an ABBA musical. The story works, the acting is great and the singing is "sweet as sugarcane"
... more